Inside Gaming: RISE Poker Launch, Trump Marina to Become Golden Nugget, and More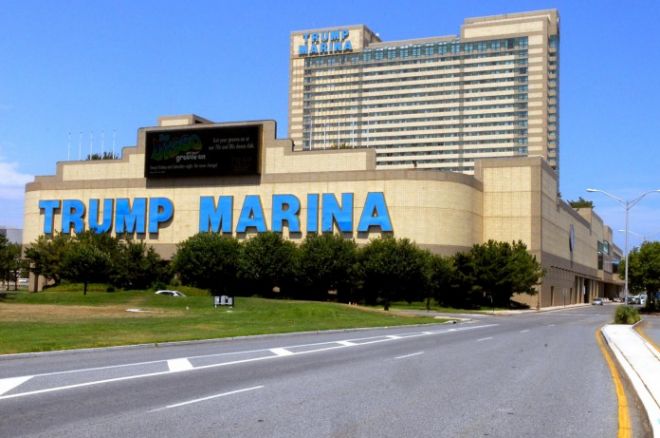 This week, while the U.S. online poker community wasn't busy getting another batch of fun phone calls from law enforcement, it was gaining a new subscription site that owners promise will revolutionize the genre. In the brick-and-mortar world, owners of the Golden Nugget gained regulatory approval to buy the Trump Marina Hotel and Casino in Atlantic City, and Herbst Gaming renamed itself Affinity Gaming. Read all about it.
RISE Poker Subscription Site to Launch Next Week
Three companies from various areas of the poker industry have partnered to create a new legal, rake-free poker site for U.S. players. The creation of RISE Poker (www.risepoker.com) was announced on Monday by partners ZEN Entertainment Network, Poker Royalty, and RISE Clothing. American poker players will have the option to play for free on the site or to pay a $19.99 monthly fee for additional benefits. There will, however, be a free "Alternative Means of Entry" for every level of membership. RISE Poker's press release said that members will be able to compete for $100,000 in monthly cash and prizes, a WSOP Main Event seat, and other special giveaways. The site is scheduled to go live on Tuesday, May 31.
"The market could not be better for a new, innovative rake-free site to fill the massive void created by the recent U.S. departures of the largest offshore online gambling sites," said Steve "Chops" Preiss, the site's executive vice president of business development. "We want to obliterate what the market thinks of a typical membership poker site." Preiss may be familiar to fans of the poker news and commentary site Wicked Chops Poker.
The RISE Poker team has yet to be announced but is likely to deliver on its promise of "the most recognizable professional poker players in the world," given the involvement of top poker talent agency Poker Royalty. Members will also have access to training content from PokerVT and gear and prizes from "poker-inspired lifestyle company" RISE Clothing.
"The games on RISE Poker will be just as cutthroat and adrenaline pumping for the average player as they would be on a gambling site," Preiss said. "In addition, RISE Poker is providing tangible benefits, connections to professional players, and the opportunity for players to improve their game."
Golden Nugget Owners Approved to Buy AC's Trump Marina
On Monday, Landry's Inc. passed a final regulatory hurdle and was approved to purchase the Trump Marina Hotel and Casino in Atlantic City. Landry's, which owns the Golden Nugget casino chain, was granted an interim license by the New Jersey Casino Control Commission to operate the property. Landry's bought the unprofitable casino for $38 million from Trump Entertainment Resorts Inc.
Landry's has said it will change the resort's name to the Golden Nugget and spend $100 million to renovate the property. In addition to adding restaurants, and building a new spa, pool, and hotel tower, Landry's CEO Tilman Fertitta told the Casino Control Commission that it will remodel the Trump Marina's exterior so that it doesn't "have that hospital look anymore." Fertitta also said Landry's plans to focus on building the casino's convention business to bolster its weekday traffic.
Trump Entertainment owned three Atlantic City casinos before the sale of the Trump Marina. The Marina, the Trump Taj Mahal Resort, and the Trump Plaza Hotel & Casino declared bankruptcy three times. Most recently Trump Entertainment was bailed out by an investment from Marc Lasry, CEO of Avenue Capital Group. As part of the latest reorganization, Trump Entertainment has been looking to offload the Trump Marina since July. Landry's says it plans to have the outside part of the transition to the Golden Nugget completed by October.
Bloomberg has all the details on the approval of the sale.
Herbst Gaming Renamed to Reflect Ownership Changes
Herbst Gaming LLC announced on Monday that it is seeking a change of fortunes by changing its name to Affinity Gaming LLC. Herbst Gaming LLC was created to take over the bankrupt Herbst Gaming Inc. and has held complete ownership of Herbst properties, most of which used the name Terrible's since late 2010. The Herbst family is no longer associated with the company.
Herbst Gaming LLC CEO David Ross said in a press release announcing the change, "Given that prior management and owners, the Herbst family, are no longer associated with our casino and slot route businesses, we believe it is in the interest of the employees and management to make a fresh start."
The newly christened Affinity Gaming owns 15 casinos in Nevada, Missouri and Iowa. None of the casino names are slated to change.
Read more at Vegas Inc.
Follow us on Twitter for up-to-the-minute news.
*Photo courtesy of PressofAtlanticCity.com