The Online Railbird Report: Antonius Drops $192,000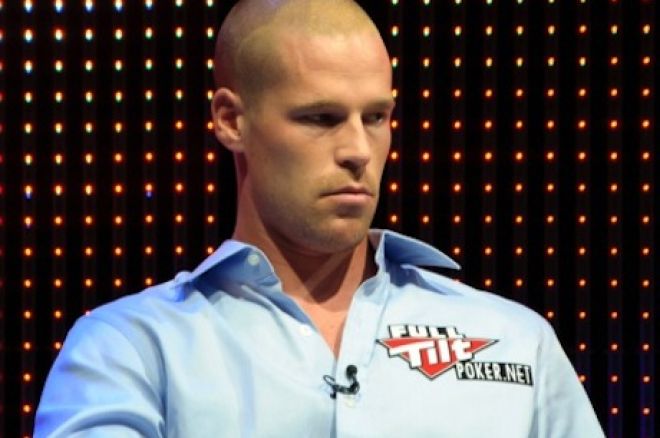 The high-stakes online action has been pretty uneventful over the past week. The biggest winner of the midweek was "FinnishNightmre," who played 1,857 hands spread across 25 sessions and pocketed $106,997. Right on his heels was a familiar name, Gus Hansen, who won $97,080 in eight sessions consisting of 954 hands.
On the opposite end of the spectrum, Patrik Antonius had a terrible midweek and was far the biggest loser. He dropped $192,586 in only three sessions spanning 250 hands. He lost nearly four times as much as the next guy on the list, which happened to be "insyder19.", who lost a modest $59,268 over on PokerStars. Here is a look at a few of the more notable hands from the midweek.
Antonius vs. Hansen
On Tuesday, Antonius and Hansen played heads-up $500/$1,000 pot-limit Omaha on Full Tilt Poker. In one of the larger hands, Antonius ($124,501.50) raised to $3,000 on the button, Hansen ($85,462.50) made it $9,000 to go from the big blind, and Antonius made the call. When the flop fell
, Hansen led out for $8,000, Antonius called, and the
hit the turn.
Both players ended up checking and watched the
peel off on the river. Again, Hansen checked, but this time Antonius fired out $34,000. Hansen made the call but could only muck when Antonius rolled over
for a flush. While Antonius did not fare well overall in the match, he did manage to take down this $102,000 pot.
Hansen Flops a Set
In another hand between the two, Antonius ($117,993.50) was on the button and made it $3,000 to go. Hansen ($91,984.50) opted to exercise his option in the big blind with a re-raise to $9,000, which Antonius called. After the flop came down
, Hansen bet $8,000, Antonius raised to $42,000, and Hansen moved all-in for $82,984.50. Antonius called and the cards were turned up.
Antonius:

Hansen:
Antonius had flopped two pair with a straight redraw but was well behind the bottom set and same straight redraw of Hansen. The turn and river were run twice, but neither the
/
on the first run nor the
/
on the second changed a thing. Hansen's set held and he took down a pot worth $183,969.
Monster $347K Pot
The size of this pot was remarkable, especially considering that it was played at the $300/$600 PLO tables. It was played on Tuesday between Hansen ($197,012.50) and "DrugsOrMe" ($173,765.50) and began with the former on the button. He raised to $2,000, DrugsOrMe called, and the
ran out on the flop. DrugsOrMe check-called a bet of $4,200 and then checked the
turn. Hansen fired out $12,600, DrugsOrMe called, and the
appeared on the river.
The pot was modest up until this point, but that all changed when DrugsOrMe checked, Hansen bet $37,800, DrugsOrMe check-raised to $111,000, and Hansen moved all-in for $178,112.50. DrugsOrMe called off his remaining $43,965.50 and flipped over
for the nut straight. Wouldn't you know it, Hansen revealed
for the same straight. We know it's mean to build up all this suspense only to have it be a split pot, but it was so big we thought we'd write about it anyway.
Who's Up? Who's Down?
Week's biggest winners (5/3-5/5): FinnishNightmre (+$106,997), Gus Hansen (+$97,080), O Fortuna PLS (+$62,204)
Week's biggest losers: Patrik Antonius (-$192,586), *insyder19 (-$59,268), Himan33 (-$58,486)
Year-to-date winners: Gus Hansen (+$2,829,000), Daniel "jungleman12" Cates (+$1,952,000), *Gavin "gavz101" Cochrane (+$1,885,000), Patrik Antonius (+$1,583,000), Matt Hawrilenko (+$1,440,000), bixiu (+$1,406,000), Phil Ivey (+$1,336,000)
Year-to-date losers: Tom "durrrr" Dwan (-$2,474,000), kagome kagome (-$1,922,000), Eugene "fishosaurusREX" Yanayt (-$1,399,000), cadillac1944 (-$1,336,000), UarePileous (-$940,000)
*on PokerStars
*data obtained from HighStakesDB.com
Stay up-to-date on all the latest news by following us on Twitter and liking us on Facebook.