The Online Railbird Report: Cao Tops the Winner List Over Slow Weekend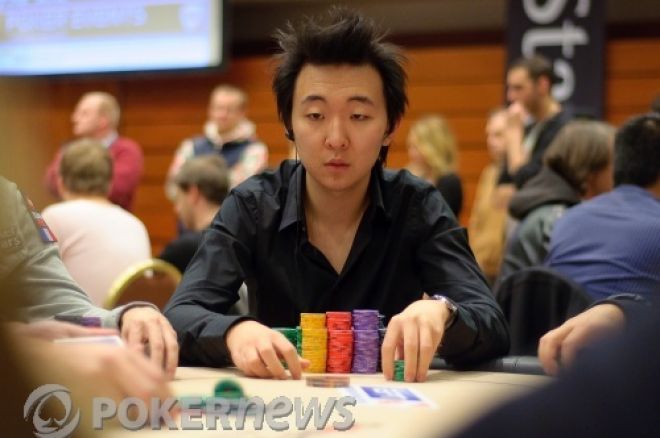 The online high-stakes cash games at Full Tilt Poker certainly hit a lull over the last few days as Finland's finest were not on the virtual felt all that much to help spice things up. With only one pot cracking the six-figure mark since Friday, it was a slow weekend online-poker wise. Still, several players did manage to bank a solid profit in that span. Rui Cao was one of them, earning the most since Friday.
Playing $50/$100 no-limit hold'em, Cao won a few small and steady pots which helped in making him the big winner over the last several days. With the button, he opened to $300. His opponent, "samrostan," three-bet to $1,000, but that did not slow down Cao who four-bet to $2,200. A call from samrostan delivered an
flop which was checked. Cao's $1,600 bet was called, leading to the
turn. This time samrostan took the lead with a $2,100 bet, but Cao came along to see the
river. With the bigger stack, samrostan shoved, but Cao snap-called all-in for $5,400 with
for a full house, besting samrostan's rivered straight with
to win the $22,600 pot.
Another hand between the two had similar preflop action to a point. Cao opened to $300 on the button and samrostan reraised to $1,000 from the big blind. Four-betting seemed to be a popular play with Cao, making it $2,100 to play. An all-in shove for $11,374 came from samrostan and Cao called with
, racing with samrostan's
. The board ran out
as Cao made top pair to win the $22,748 pot.
The lone six-figure pot of the last few days came at a three-handed $300/$600 pot-limit Omaha table. Both Patrik Antonius and Gus Hansen were seated, but neither came away as the winner. Antonius opened to $2,400 on the button and Hansen called from the small blind. From the big blind, though, "Stwasi" popped it to $9,900. His raise failed to chase either player out of the pot and a
flop came as a result.
A check from Hansen led to a pot-sized bet of nearly $30,000 from Stwasi. Antonius went all-in for $50,100, Hansen got out of the way, and Stwasi called with
for top two pair, as well as an open-ended straight draw. Antonius tabled
for an overpair of jacks and a flush draw, needing help to claim the pot. They ran it twice, but on both occasions Stwasi's hand improved. On the first run of
/
, it was the nut straight. On the second run of
/
, it was a full house for Stwasi to lock up the entire $129,900 pot.
Who's Up? Who's Down?
Week's biggest winners (4/29-5/2): Rui Cao (+$267,000), davin77 (+$144,000), *masoren (+$111,000), *adiprene1 (+$109,000), Stwasi (+$122,000)
Week's biggest losers: schadenersatz (-$147,000), *le kork (-$144,000), *antonionel (-$123,000), Jens "Ingenious89" Kyllönen (-$104,000), IreadYrSoul (-$103,000)
Year-to-date winners: Gus Hansen (+$3,133,000), Daniel "jungleman12" Cates (+$1,952,000), *Gavin "gavz101" Cochrane (+$1,870,000), Patrik Antonius (+$1,775,000), Matt Hawrilenko (+$1,440,000), bixiu (+$1,406,000), Phil Ivey (+$1,336,000)
Year-to-date losers: Tom "durrrr" Dwan (-$2,474,000), kagome kagome (-$1,922,000), fishosaurusREX (-$1,399,000), cadillac1944 (-$1,336,000), UarePileous (-$940,000)
*on PokerStars
*data obtained from HighStakesDB.com
Stay up-to-date on all the latest news by following us on Twitter and liking us on Facebook.