The Nightly Turbo: Antonius and Adams Battle, WPT Slovenia, and More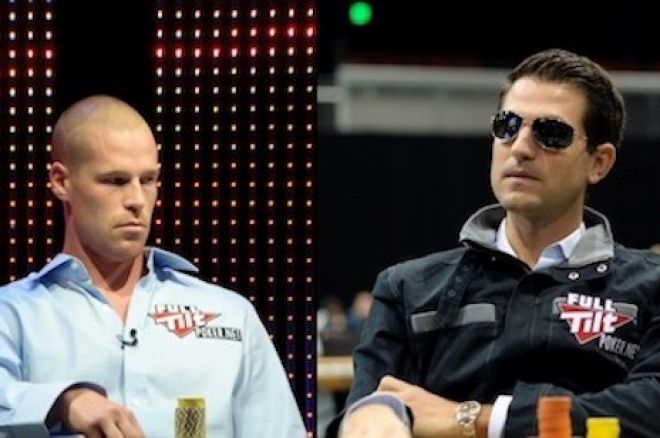 If you're looking for the top poker news stories of the day, you've come to the right place. Tonight, we're going to tell you a little bit about the tennis match that's going to take place between Patrik Antonius and Brandon Adams, the new World Poker Tour stop in Slovenia, and more.
In Case You Missed It
The World Series of Poker implemented some changes to its Player of the Year system this year. Wondering what they are?
Two bracelets were awarded on Day 9 of the World Series of Poker.Other events played down to a few players, and some kicked off. You'll find out all about it in our WSOP recap.
The Poker Players Alliance recently appointed Rich Muny as the vice president of player relations. Find out his thoughts on his role and more.
Game, Set, Match
Brandon Adams and Patrik Antonius look for aces on the felt, but when they battle each other on the court, they'll be looking for them there, as well. (Yes, we know how corny that sounds.)
A prop bet sprung up between the two in January and the time has come to find out who has the better skills on the court. On Sunday, June 12, the two will meet and play a best of three match.
In April, Adams posted on TwoPlusTwo that both he and Antonius had minor injuries. Then on Wednesday Adams wrote that he had received a cortisone shot last Friday for inflammation.
Patrik has layed $295,000 to $30,000 and it all kicks off at 2:00 p.m. PDT at the International Tennis Center in Las Vegas. Spectators are welcome so go check it out - if you're not running deep in a tournament.
WPT Heads to Slovenia
The World Poker Tour announced a new stop to its Season X schedule. The tour will be headed to Slovenia for the first time.
"We're delighted to be bringing the World Poker Tour to Slovenia for the very first time," said WPT President Adam Pliska. "The fantastic coastal location provides a serene setting for players and it is convenient with its proximity to both Italy and Croatia. With the Gioco Digitale Poker Grand Prix straight off the back of the event, Slovenia will become a poker hot spot in late July."
The €3,000 + €300 Main Event runs from July 17 through 21 at the Casino Portorož. It will be presented by GoldBet.com. Already confirmed to take part are Tony G, Marvin Rettenmaier, and Dominik Nitsche.
"For all sense and purposes this will be a very Italian tournament with Slovenians thrown in too. The prospect makes me very hungry. I am looking forward to going to Slovenia, I'm going to bring an army of players and I know if it is not me, one of them is going to win," Tony G said.

Want to know more? Head on over to WorldPokerTour.com.
Three's Company
The ESPN Inside Deal crew is back and Jon Anik is lonely no more since Andrew Feldman and Bernard Lee have made the trek back to Connecticut from Las Vegas. The three discussed results from the 2011 World Series of Poker so far and what's coming up.
Poker Players Against Poverty
Sorel Mizzi, in conjunction with A Good Idea has established a charity called Poker Players Against Poverty. PPAP was formed to support the fight against poverty. PPAP is looking to establish a steering committee of the top six to ten up-and-coming poker players to represent the charity.
"PPAP will not only serve as an excellent positive outlet for young, up-and-coming players but will allow these players to leave a legacy for themselves outside of the poker world through positive press, promotion, and goodwill."
Mizzi plans to work directly with the homeless in four service days this year and plans to work with the Nevada Partnership for Homeless Youth.
"I am very excited for 2011 and beyond," Mizzi said. "I will be placing equal priority on progressing as a poker player and giving back to my community. As a young poker player with a talent that brings me financial abundance, I feel it's my responsibility to give back to people in need who are hurting financially."
Read the press release for more.
The Thunderdome
The ESPN set for the feature table at the 2011 World Series of Poker is amazing. If you haven't had a chance to check it out in the Amazon Room, check out this tour of what we've affectionately nicknamed the Thunderdome, by Sarah Grant.
Are you following us on Twitter?