The Nightly Turbo: Online Poker Traffic Update, PowerPoker Says No More, and More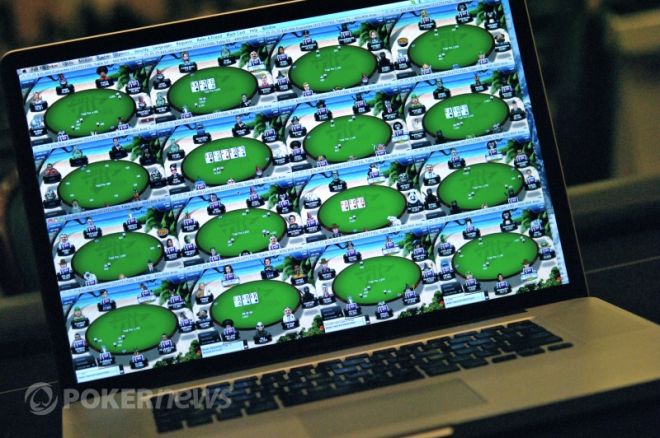 Arguably there is no bigger news story at the moment than Ivey versus Full Tilt Poker. We get it. That doesn't mean that you shouldn't know what else is going on though. In tonight's Nightly Turbo, we're bringing you a look at the online poker traffic numbers, which online poker site has said no to U.S. players, and more. Read this and then go rail the WSOP action - you know you want to.
In Case You Missed It
Every year, fantasy poker leagues hold their drafts before the World Series of Poker. Some are for bragging rights while others are for cold hard cash. Here's a look at Daniel Negreanu's $25,000 fantasy poker draft that occurred a few days before Day 1 of the 2011 WSOP.
What did you miss from Day 2 of the 2011 World Series of Poker? Catch up in our daily recap.
With the 42nd Annual World Series of Poker officially under way, we figured we'd take a look back at some of our favorite videos from last year. Check them out in the latest Around the World with Lynn.
You thought the Aussie Millions $250,000 buy-in was big? Not even close. The WSOP has announced a $1 million buy-in event to benefit the One Drop organization.
Traffic Update
According to PokerScout, online poker traffic dropped 3.4 percent last week. Full Tilt Poker was among those that saw the week's biggest declines, losing 7 percent of its traffic. This makes the fourth week in a row that Full Tilt Poker has seen traffic decrease and the third successive decline in its traffic of over 5 percent. Of the top ten sites and networks on PokerScout's rankings, nine showed losses in traffic.
The report also shows the year-over-year numbers show a total decrease in online poker of 18 percent. Year-over-year numbers for the Merge Gaming Network, 888poker, and Bodog are up 145, 73 and 45 percent respectively. As for the biggest year-over-year decline, that goes to the Cereus Network, which as seen a 96 percent drop in traffic. Full Tilt Poker and PokerStars have seen a 35 percent and 25 percent decrease respectively.

If you want to find out more, head on over to PokerScout.com.
Another One Says No
Another online poker site has pulled out of the U.S. after Black Friday. PowerPoker has released a statement on its website saying, "Due to recent movements by the U.S. government concerning online poker, PowerPoker is no longer accepting new U.S. players."
According to the statement, PowerPoker management decided to withdraw from the U.S. market "fully and indefinitely," although existing U.S. accounts will continue to remain accessible.
Read more at PowerPoker.com.
Inside Deal
Poor Jon Anik, he's all by his lonesome on the set of ESPN's Inside Deal at the ESPN studios. Maybe he likes it better that way - who knows. He wasn't alone for long. Andrew Feldman joined him via Skype from Las Vegas. The two discussed the 2011 World Series of Poker so far, Phil Ivey, and more.
New to the Board
On Thursday, Poker Players Alliance Executive Director John Pappas announced on TwoPlusTwo that Rich Muny was appointed vice president of player relations on the PPA's board of directors.
"Through the years Rich has worked with the PPA, his passion for the game of poker and staunch devotion to protecting poker players' rights has proven unparalleled," said former Senator Alfonse D'Amato, chairman of the PPA. "Given the growing concerns within the poker community over their inability to play online poker in the U.S., now more than ever, American players need to know their voice is being heard and I believe Rich offers the level of expertise needed to reinforce their calls to action."
If you'd like to read the entire press release, click over to TwoPlusTwo.com.
WSOP Update
If you need to get caught up on the goings on of the 2011 World Series of Poker, you can check out Kristy Arnett's Day 2 recap.
Be sure to follow us on Twitter for up-to-the-minute news.