The Weekly Turbo: AGCC Statement, A-Rod's Poker Problems, and More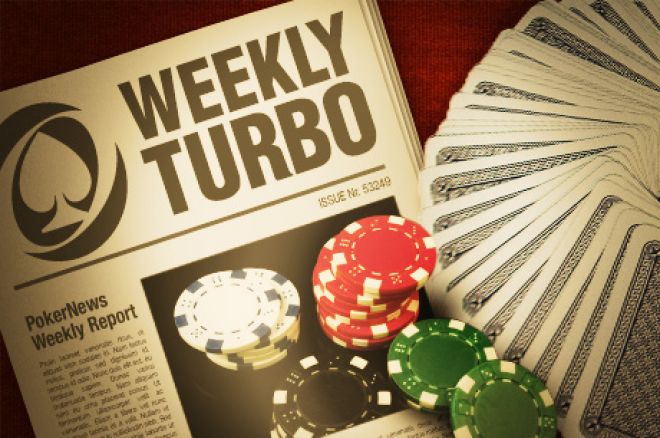 Yes, it's already Sunday, and in less than 24 hours, you'll be back at your desk with the Monday blues. At least you'll be caught up on the week's top poker stories. Find out what the Alderney Gambling Control Commission had to say about Full Tilt Poker's overdue license fees, A-Rod's connection to some high-stakes poker games, and more.
AGCC's Statement on FTP's Overdue License Fees
Friday afternoon, the Alderney Gambling Control Commission released a statement regarding Full Tilt Poker's overdue license fees. According to reports, the fees were around $410,000.
"The recent payment of overdue licence fees by FTP is also in players' best interests since it allows commercial negotiations to take place that might result in a successful refinancing deal."
The AGCC reiterated that the reason for the adjournment of the hearing on July 16 was because the Commissioners felt it was "in the best interest of the players using Full Tilt Poker's services."
There is still no date or venue set for the next hearing, which will be held no later than Sept. 15.
For more, go to GamblingControl.org.
Not Just a Baseball Player
Alex Rodriguez could be in some hot water. According to RadarOnline.com and Star, the Yankees third baseman, allegedly participated in underground poker games after being warned by Major League Baseball to stay away from them.
ESPN New York's Wallace Matthews spoke with an MLB executive who said: "We're talking to people involved in the investigation and we're taking this very seriously. Because he had been warned about this before, I would say a possible suspension would be very much in play."
The games, which were organized by Molly Bloom, who also organized the high-stakes games Tobey Maguire has been associated with, were hosted in Beverly Hills at the mansion of record-label owner Cody Leibel.
Poker pro Dan Bilzerian spoke to Star about the game, saying, "Molly ran one game at Cody's mansion. [One player] got all coked up. Everyone had to chase Cody down for the money, and he later paid me a sum and gave me a watch but stiffed me for $100,000."
According to RadarOnline.com, Rodriguez tried to distance himself from the drama. That game wasn't the only one Rodriguez allegedly attended. RadarOnline.com is reporting that the slugger allegedly set up his own high-stakes game in Miami with the help of Bloom.
There's plenty more about A-Rod's relationship with Bloom and how much he lost at RadarOnline.com.
Home of the Leprechauns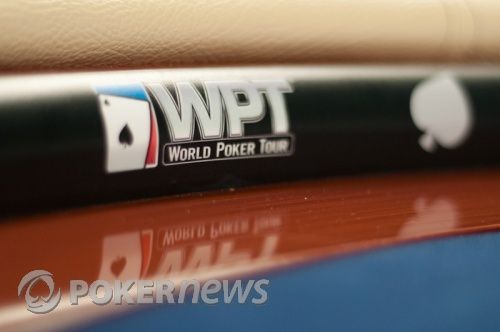 The World Poker Tour announced that it would be adding a stop in Ireland in 2012. The WPT Ireland will take place Jan. 5 through 8. The €2,500 buy-in event will be sponsored by PKR and will incorporate the Irish Poker Championships that was formerly held in Galway.
"We are excited to be join with our partner PKR.com to bring the World Poker Tour to Ireland for the very first time. The history and heritage of poker in the Emerald Isle make it a tremendous tour stop and the beautiful City West Hotel and all of its top-notch accommodations will make this a memorable event," said Adam Pliska, president of the World Poker Tour.
WPT Ireland, which will be held at City West Hotel, is the first event of a three-year deal with the WPT.
"We are delighted to partner with the World Poker Tour to bring an event to Ireland for the very first time. Dublin will be a fantastic tour stop and we think the combination of high quality poker and the Irish spirit of fun will draw players from all over the world," said Simon Prodger, marketing director for PKR.

Find out more at UK.PokerNews.com.
Epic Qualification
The qualifying period for Season One of the Epic Poker League is closed. Didn't make it? There's always Season Two, and would you look at that, the qualification requirements have already been posted.
The Season Two qualification period, which ends July 31, 2012, is based on five criteria: adjusted lifetime earnings, number of major titles, when the major titles were earned, adjusted earnings since Jan. 1, 2009, and adjusted number of cashes since Jan. 1, 2009.
Thanks to this table from the Epic Poker League Season Two Criteria PDF, you can check out exactly what you need to qualify in a nice little package.
| Qualification Criteria | 5-Year Card | 3-Year Card | 2-Year Card |
| --- | --- | --- | --- |
| Adjusted Lifetime Earnings | $4 million | $2.5 million | $1.5 million |
| Number of Major Titles | 3* | 1 | 0 |
| Number of Cashes Since 1/1/2009 | 9 | 9 | 9 |
| Adjusted Cashes Since 1/1/2009 | $800,000 | $800,000 | $700,000 |
| Single Largest Win Capped At | $2 million | $1.25 million | $900,000 |
*One of the three major titles must have been earned in the period between Aug. 1, 2007, and July 31, 2012.
For more on the qualification requirements and to see the full list of Season One qualified players, go to EpicPoker.com.
Congratulations!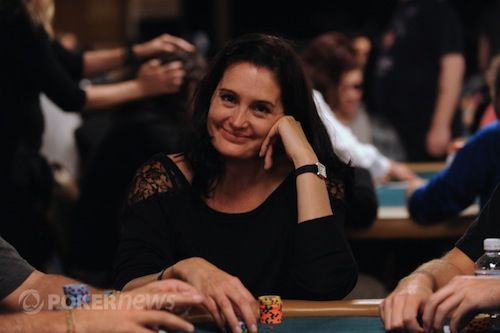 The Women in Poker Hall of Fame has announced its 2011 class of inductees. The event takes place Sept. 2 at the Golden Nugget in Las Vegas.
Kristy Gazes, Margie Heintz, and Phyllis Caro will be inducted at the ceremony. Gazes has over $1 million in career tournament earnings. Heintz is credited as being the first woman to ever deal at the World Series of Poker and even dealt at the 1977 WSOP Main Event final table that was televised on CBS. Caro, is the director of poker operations at Hollywood Park and is married to professional poker player and author Mike Caro.
These three women join, among others, Jennifer Harman, Kathy Liebert, Linda Johnson, Marsha Waggoner, and Cyndy Violette in the Women in Poker Hall of Fame.
To attend the event, you can purchase your tickets at WomensPokerHallOfFame.com.
No More U.S. Ads
If you're a frequent PocketFiver, then you might notice that things look a little different on the website. PocketFives issued a statement Tuesday regarding the "state of affairs in online poker." The owners of the site have decided to cease promoting any rake-based U.S.-facing poker rooms.
"I'd like to be clear that this should not be taken as a denouncement of any U.S.-facing room specifically, nor as a statement regarding the trustworthiness of the rooms that have decided to continue offering their services to U.S. players. We at P5s have a great deal of respect for a number of these companies and the individuals behind them. That said, after seeing all the issues Full Tilt and UB/AP have had returning player funds, combined with the current difficulty in payouts for the sites that continue to serve U.S. players, we can't in good faith continue to recommend playing real money games," wrote Adam Small.
For those of you in the U.S. who are looking to relocate, Small added that he and his team would be launching a service to help players relocate to countries where they will be able to continue to play online poker.
Read the entire statement at PocketFives.com.
Off to the Races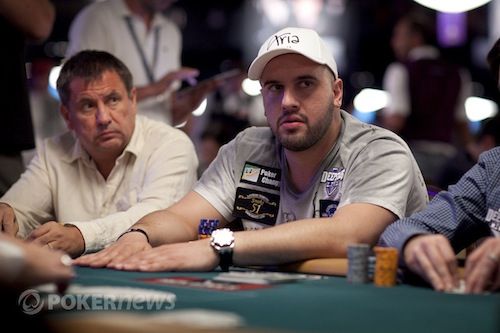 Breeders' Cup Ltd announced Friday that it established a sponsorship deal with Michael "The Grinder" Mizrachi. No, Grinder didn't buy a race horse recently, the sponsorship is for him. To answer your next question (why?), the Breeders' Cup is hoping this sponsorship will attract poker players to pari-mutuel wagering and introduce them to the Breeders' Cup World Championships that take place Nov. 4 through 5 at Churchill Downs.
"We believe that there is a strong cross-over between poker and horse racing, which has not yet been realized," said Peter Rotondo, vice president of media and entertainment for Breeders' Cup. "We're thrilled to have a relationship with The Grinder which will allow for one of poker's superstars to reach out to the poker world and educate them about the Breeders' Cup and the over $160-million in liquidity during our two-day event."
To promote the sponsorship, a promotional sweepstakes is being held where the winner will attend the Breeders' Cup with Mizrachi.
"It's an honor to be associated with such a well-known name as the Breeders' Cup," Mizrachi said. "I've long been a huge horse racing fan and I am pleased to have this opportunity to align myself with the richest horse racing event with such large wagering pools."
ThoroughbredTimes.com has more.
Rules are Rules
Last weekend, the Poker Tournament Directors Association posted version 2011.1.0 of its Official TDA Rules. Fifty-five rules cover everything from general concepts to seating players; breaking and balancing tables to etiquette and penalties. We could get into them all here, but it's all already on the Poker TDA website and you can even download to take to your home game.
The Poker TDA, founded by Matt Savage, Linda Johnson, Jan Fisher, and David Lamb, has over 1,300 members in 39 countries.
Speaking of Matt Savage — perfect segue right? While we didn't want to point out the pink elephant in the room, we're sure you all have seen or heard of the Twitter battle going on between Matt Savage and Daniel Negreanu. Because you can't say everything in 140 characters, Savage penned an op-ed on the subject that you can find at Pokerati.com.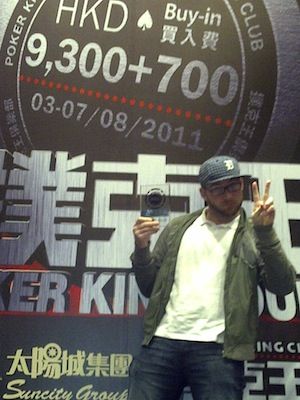 If you want to check out the new rules, here they are at PokerTDA.com.
McLean Karr Wins in Macau
Shortly after the World Series of Poker ended for the summer, McLean Karr and buddies, Jeff Gross and David Silverman, packed up and flew to Shanghai for the World Aquatics Championships. They flew out to watch phenom Michael Phelps, who ended up with seven medals, four of which were gold. After the Championships, Karr, Gross, Silverman, and Phelps decided to hit the links at the world-renowned Mission Hills Golf Club.
To close out the trip, Karr decided to play in the HKD$100,000 buy-in high-roller event at the Poker King Club at StarWorld Macau. We've been told there were 20 entrants in the event, including Patrik Antonius and Tom Dwan. Antonius was the first one out of the tournament, but Dwan lasted a bit longer until he was knocked out by Karr in eighth place. Karr ended up outlasting the field to take home the HKD$809,000 first-place prize.
Do these three things: follow us on Twitter, like us on Facebook, and sign up for our newsletter below.