Packing Up to Play: Malta
Crystal Quibell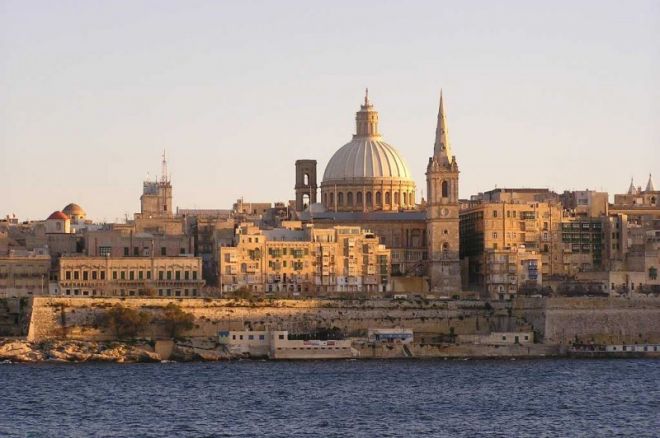 As a result of Black Friday and the resulting inability of U.S.-based poker players to play online, many pros are looking to relocate. Even though a lot are looking into places near the U.S. such as Canada, Mexico or Costa Rica, another great location overseas is Malta.
The Maltese Islands (Republic of Malta) are located in the center of the Mediterranean, south of Sicily and north of Africa. Malta is the largest of the Maltese islands and is home to beautiful weather, expansive beaches and lots of exciting things to do.
Malta is just over 120 square miles in area and is one of the world's smallest and most densely populated countries. As of 2010, Malta's population was around 417,608. The currency used in Malta is the euro and the primary languages spoken are Maltese and English. The climate is strongly influenced by the sea with hot, dry summers and mild winters. The average yearly temperature is around 72⁰F during the day and 59⁰F at night.
Malta is known for its friendly and hospitable people and low levels of crime. The cost of living is relatively low and the island also boasts a stable property market which offers a variety of property options in all price ranges. These are all big selling points to someone looking to relocate to a poker-friendly country.
Daytime activities that are popular include scuba diving, cycling, and rock climbing. If golf is something you enjoy, the Royal Malta Golf Club boasts a par 68 course that is described as a "good test of golf without being unkind to the novice."
If you're interested in the arts, the capital city of Valletta plays host to a number of plays and concerts, as well as many exhibitions and street events. The island is also home to various museums including the National Museum of Fine Arts, the Museum of Archaeology and the War Museum.
Looking for exciting nightlife? Malta is home to a number of popular clubs, restaurants and wine bars. The clubbing scene in the Maltese Islands thrives all year long with internationally renowned DJs such as Paul Oakenfold and DJ Tiesto making guest appearances. The main clubbing action is on the coast in Paceville where there are several bars and clubs.
Even though you'll have the ability to play poker online again, you won't lose out on "brick and mortar" poker entirely. The Portomaso Casino in St. Julians has a poker room that hosts both tournaments and cash games and was the location of a WPT event earlier this month. There are also a few other poker rooms scattered across the island.
Justin "ZeeJustin" Bonomo is one pro who decided to call Malta "home," and shed a bit of light on the process of moving there. When asked why he chose Malta, Bonomo said, "I looked a bit at Canada and Mexico, but decided I wanted to take more advantage of the situation. North America is kind of 'been there done that.' Australia was my front runner for quite awhile, but news of impending legislation ultimately led me away from there." He also explained that, "Malta was both online-poker friendly and foreigner friendly," which ultimately led to his decision to move there.
Bonomo admitted that there is some paperwork and "red tape" required to move to Malta. This includes proof of wealth and income, as well as passing criminal background checks.
His number one priority after settling in is "to make a million dollars playing online poker in a short period of time."
What else will he do when he's not making millions? He says he "…might find some time for biking around the island, and day trips to Italy 'in between sessions.'" Sicily is only a one-hour ferry ride from Malta making it an easy little excursion to make.
"Malta is a great choice if you want to go beyond North America, want to be close to Europe, and want to setup a place that you can call a home for years," Bonomo said.
We couldn't have summed it up much better than that. For more information on Malta and the surrounding islands, check out Malta's official tourism site.
*Photo courtesy of SunIslandTours.com