The Weekly Turbo: Lederer, Ferguson, Furst Headline the Week, and More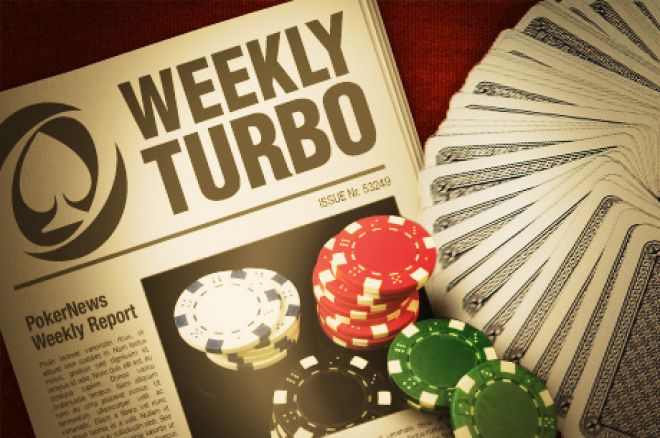 It's been a week full of Full Tilt Poker news. And if you missed any of it, we're going to catch you up on all of it in the Weekly Turbo. You'll get a peek at Rafe Furst's open letter, find out what the Epic Poker League did with Howard Lederer and Chris Ferguson's member cards, and more.
Furst's Open Letter
On Tuesday, the U.S. Attorney's Office announced it was amending the original Black Friday indictments to include Ray Bitar, Chris Ferguson, Howard Lederer, and Rafe Furst.
We're used to silence regarding the Full Tilt Poker drama, so we weren't planning on hearing from Lederer, Ferguson, or Furst, so color us surprised when Furst tweeted the link to an open letter on his blog.
Rather than post the entire letter, here's an excerpt:
"What I would like to express here is concern for my family, friends, colleagues and supporters who believe in me and who feel my pain as if it were their own. It sucks to have to endure the character assassination and potshots being taken at me in the media and social networks without being able to defend myself. Privately though I have received incredible support from many of you, and I can't tell you how much it means to me. May you never have to endure something like this, but if you do, I hope you have friends as good as mine."
"To the skeptics, please consider that not everything you read is true, and our society is built on a presumption of innocence until proven otherwise. It's difficult to take back hurtful things that you might later regret, when the damage has already been done."
You can make your own conclusions, and if you'd like to read the entire letter, you can, at EmergentFool.com.
Suspended Indefinitely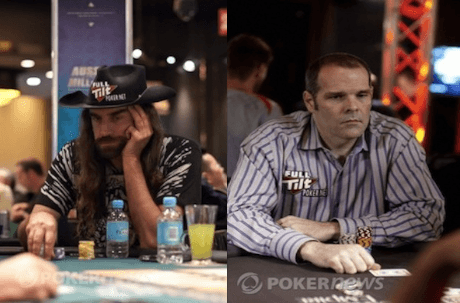 We can't say we didn't see this coming. On Wednesday, the Epic Poker League announced that the Standards and Conduct Committee suspended Howard Lederer and Chris Ferguson indefinitely.
"The Committee voted to suspend Howard Lederer and Chris Ferguson indefinitely, pending the outcome of the Department of Justice's action," said EPL's Standard and Conduct Committee's chairman Stephen Martin.
Even though the complaint filed against Lederer and Ferguson is civil and not criminal, the committee deemed that "the specificity of the allegations and the fact they came from the United States government made this the right course of action in the best interests of the players in the League."
The committee also said that it would continue to monitor the actions of the DOJ and should any other League members be named, "the Committee will consider additional disciplinary action."
According to the committee, Lederer has signed his League documents granting him a 5-year card, however, Ferguson has not yet signed the League documents. Regardless, Ferguson's card has been suspended.
It should also be noted that Andy Bloch, who is on the Standards and Conduct Committee refused to take part in the consideration of the issue and commissioner Annie Duke does not take part in any committee discussions.
Read more at EpicPoker.com.
Dealing with The Mob
No, not this mob. A few days after announcing it ended its exclusive relationship with Full Tilt Poker, The Hendon Mob has snatched up another sponsor — Genting Poker. Weirdly enough, the first sentence of the announcement painted a mob-like picture in our head, so maybe it's not far from the mob linked above. Kidding!
"In a deal struck over a meal at Soho's Little Italy The Hendon Mob shook hands with the godfathers of Genting, securing the future of the Hendon Mob website and guaranteeing the boys all the pasta they can eat."
According to the announcement, the partnership crosses over both live and online.
If you'd like to find out more, read the announcement on TheHendonMob.com.
Epic Poker Broadcast Schedule
The Epic Poker League recently announced its broadcast schedule for its inaugural season. According to the press release, 20 hours of programming are planned, seven of them airing on CBS and the rest on the Velocity Network.
The premiere episode will air on Oct. 7 at 10 p.m. EDT on Velocity; the first CBS episode will run on Oct. 8 at 1 p.m. EDT.
"Players and fans have been asking when they can tune-in to watch the Epic Poker League, so we're pleased to share our national telecast schedule for CBS and Velocity," said Jeffrey Pollack, executive chairman of the Epic Poker League and its parent company, Federated Sports + Gaming. "Epic Poker offers an innovative take on America's favorite card game and our telecasts put an entirely new spotlight on many of the world's finest players."
The broadcasts will be hosted by Pat O'Brien along with co-host Ali Nejad.
"The broadcasts of Epic Poker on CBS and Velocity will offer viewers a new and innovative experience that will take poker programming to the next level," said David Neal, executive producer of Epic Poker League. "Epic Poker productions take a page from the best professional sports programming."
You can check out the rest of the television broadcast schedule on the press release, and watch a teaser video below.
5,000 in 30
A petition was created on Sept. 22 to bring online poker regulation to the Obama administration's attention. We the People, is a way to get the public's voice heard in the government. At the moment, the minimum number of signatures needed on a petition to be reviewed is 5,000 signatures in 30 days.
The online poker petition wants the Obama administration to "protect consumers, create jobs, and generate revenue by licensing and regulating online poker."
"Appropriate regulation of online poker will put the U.S. in charge of safeguarding responsible adult players, prevent underage participation and protect those with excessive gaming habits. The current, unregulated U.S. marketplace does not guarantee a single consumer protection," the petition says.
The petition continues, "U.S. regulation of this global industry will also mean the creation of American jobs and billions in new revenue without raising taxes. Licensed U.S.-based horse race wagering sites have proven that online betting sites can be successfully regulated. It is time to allow online poker the same opportunity."
Be heard. Sign the petition.
"Not a So-Called Ponzi Scheme"
According to the Wall Street Journal, Full Tilt Poker attorney's slammed the U.S. Department of Justice for its allegation that the company ran a Ponzi scheme.
"A Ponzi scheme requires an investment vehicle in order to receive a certain rate of high return," Jeff Ifrah, one of Full Tilt Poker's attorneys, said. "None of those things happened here." Ifrah says Full Tilt Poker "should be likened to that of a problematic bank, rather than an illegal investment scheme."
The attorney for recently accused Chris Ferguson, Ian Imrich said, "While the government has obviously taken issue with the underlying activities of FTP, under any reasonable interpretation, the world-wide operations of the online cardroom are not a so-called Ponzi scheme."
The Wall Street Journal reports that as of Wednesday, the U.S. Justice Department had no comment.
WSJ.com has more.
Barney Frank to Give Back Money
The Boston Herald is reporting that even though U.S. Rep. Barney Frank is "very disappointed to hear the allegations" against Full Tilt Poker's, Howard Lederer, Chris Ferguson, and Rafe Furst, they don't change his views on online gambling legislation. "If anything, it strengthens them."
Critics berated Frank, as well as Sen. Harry Reid, for taking money from Full Tilt Poker. "Frank should refund every nickel of the tens of thousands in campaign donations linked to online gambling," Tim Buckley state GOP spokesman said. "It appears Mr. Frank is another congressman willing to associate with criminals."
According to the Boston Herald, Frank is willing to put the "donations from Lederer, Furst and Ferguson into a special account and donate it to a fund for victims if the Justice Department sets one up — and if the men are found guilty."
Read more at BostonHerald.com.
Is That...No, It Couldn't Be
In case your week was as busy as ours, we're going to lighten up your Sunday a bit. In the midst of our flurry of work on Friday, we came across our favorite thread of the moment on TwoPlusTwo — Phil Hellmuth Riding a Giant Hotdog on Water. Yes, you read that right, and yes, it's literal — well, almost. We aren't sure if it's Hellmuth on the hotdog, but if it's not, the guy in the photo is a dead ringer for the Poker Brat. The initial image is gold in and of itself, but as you're all aware, there are some Photoshop masters on TwoPlusTwo.
You should follow PokerNews on Twitter for up-to-the-minute news. Not only that, like PokerNews on Facebook, and sign up for the Nightly Turbo newsletter below.