The Insiders: Poker Royalty's Brian Balsbaugh Discusses Trump, Online Poker, and More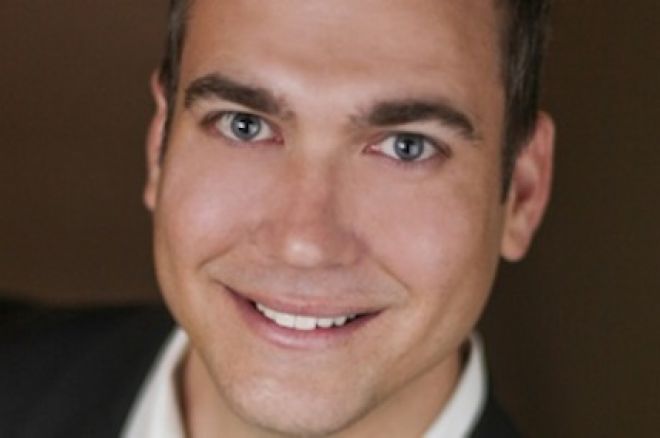 Poker super agent Brian Balsbaugh is one of the most influential figures in the poker industry. His company, Poker Royalty, represents many of the biggest names in poker, including Phil Hellmuth, Erick Lindgren and Daniel Negreanu. Balsbaugh took a gamble by testing the industry waters in 2003 and used his marketing and networking skills to help pave the way for poker sponsorships and appearances that were unheard of before the "Chris Moneymaker" boom that saw poker explode worldwide.
"I was a lawyer and golf agent who saw a tremendous business opportunity in poker," says Balsbaugh, who quit his job in golf and signed Negreanu as his first client a short time later. "We've grown to service dozens of high profile clients and have offices in Las Vegas and London."
To put it bluntly, when Balsbaugh speaks about the business of poker, we drop what we're doing and listen. Last week, Donald Trump confirmed that he was teaming up with hedge-fund manager Marc Lasry to form an Internet gambling company should legislation pass in the U.S. Donald's daughter, Ivanka, declared that the Trump brand would be the "most powerful one in this [online poker] space."
Balsbaugh tweeted that he "respectfully" disagreed with Ivanka's comment. We desired more on that front, so we caught up with Balsbaugh to discuss his views on Trump's latest gaming venture, as well as several other topics in the world of poker.
Last week, Donald Trump announced plans to form an Internet gaming company if online gambling is legalized in the U.S. Ivanka Trump said the brand would be the "most powerful one in this space." You've stated that you "respectfully" disagreed with her comment. Can you expand on that?
I appreciate their confidence, but the Trumps will soon learn there is a lot more to running a successful online poker room than slapping your brand on some software. We've dealt with over one hundred online poker operators and can count the rooms on one hand that I would consider a success.
Any future operator, from the Trumps to other major brands currently jockeying for position in the space have countless considerations and strategic decisions to make: How are you differentiating yourself? What are your customer acquisition and retention strategies? What is your pro endorsement strategy? How will you leverage digital and social media to build your brand and customer base? You can have software and be well-financed, but without the right plan and management team in place you are drawing dead.
Who would be the major players if online poker legislation passed in the U.S. in the next one to two years?
I envision dozens of licenses and only four or five companies that actually make money. The company at this time that I see with a real plan is Caesar's Interactive Entertainment. They will build around the World Series of Poker, they have a list of everyone who has participated in the WSOP and Circuit events, they have their casino loyalty programs, established WSOP marketing partners and an experienced team in place. Everyone else is still figuring it out, with some further along in their plans than others.
PartyPoker recently said it has been positioning itself for a return to the U.S. Jim Ryan seems to think his brand is now the largest in that market. What are your thoughts on that?
I've dealt with Jim on a number of projects over the years, and I've always found him to be one of the brightest people in our industry. I thought Party's acquisition of the World Poker Tour a few years ago was really smart and it keeps getting better by the day. I heard recently that ClubWPT has nearly doubled its subscription base since Black Friday. If PartyPoker gets a license in the U.S., I believe it would be very successful.
What did you think of Tuesday's online gambling hearing held by the House Subcommittee on Commerce, Manufacturing and Trade. What's the most important thing we can take from the hearing?
The hearing was certainly a positive step forward. With respect to legislation, my biggest beef is with the Senate Majority Leader, my senator from Nevada, the honorable Harry Reid. Everyone in Las Vegas knows that the only reason he won the election last fall was because he promised MGM and Harrah's that he would make their number one legislative priority, online poker, his number one legislative priority.
Now, here we are one year later and he was quoted last week as saying, "Online poker, frankly, is way back in my head," to the Las Vegas Sun. He's not the first politician to turn his back on the electorate after getting elected, but Las Vegas is really struggling and online poker could bring so many jobs and revenue to our area. In my opinion, the burden is really on him to make this happen for his state and the gaming industry that got him re-elected.
Free-play sites seem to be appearing left-and-right in the U.S. How will these sites change the landscape of online poker in this country, if at all?
Zynga Poker is the godfather of all free play poker, with 8 million unique visitors every day. Almost everyone else is just trying to build a sustainable platform and database of users in hopes that they will someday get a license to operate real money poker. There are huge technology differences in operating an SMG (social media model) and an RMG (real-money business model).
I think building an SMG site now in hopes of later converting it to an RMG is a very difficult path in the current environment. It's not impossible — and we've spent countless hours doing research and planning to determine how SMG's could successfully make that transition — but it won't be easy.
The WSOP had a different look and feel this year because players weren't patched up by the major online poker rooms at TV tables. As someone with a finger on the pulse of the business side of this industry, tell us how Black Friday has affected sponsorship opportunities.
This was really a horrible year for sponsorship at the WSOP, with overall player sponsorship dollars dropping about 90 percent. The international players at the November Nine have some opportunities, but even those deals are a fraction of the guarantees and bonuses that PokerStars and Full Tilt Poker have historically paid. I'm hopeful a regulated U.S. market brings back the demand for brand exposure that drove player deals for so long.
What has business been like at Poker Royalty since Black Friday?
Since Black Friday we have doubled our efforts at obtaining income producing opportunities for our clients away from the poker tables. While logo deals have decreased, personal appearances have picked up. In addition, we have invested heavily in corporate consulting to help companies navigate their way through the soon to be regulated U.S. opportunities. We have some of the brightest minds in the industry developing those plans and strategies.
Now I see our industry taking one step back in order to take two steps forward. It's an exciting time to be in the business and I'm looking forward to the amazing amount of new opportunities in a regulated U.S. market. It's an opportunity for us to start over, knowing then what we know now.
Follow PokerNews on Twitter for up-to-the-minute news.