Does PartyPoker's Withdrawal from the U.S. in 2006 Now Make Sense?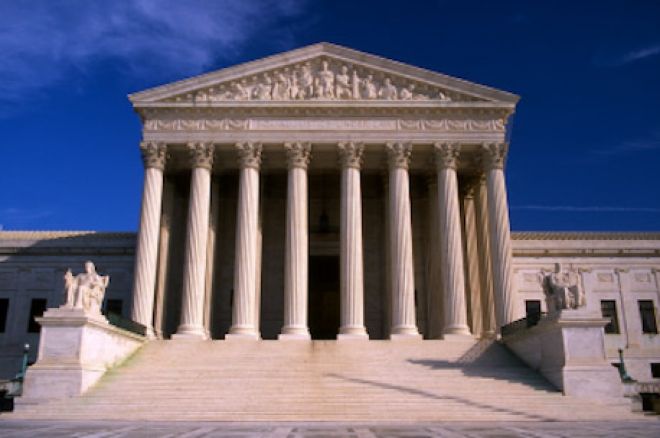 There was a lot of anger in the poker community back in 2006 when PartyPoker pulled out of the U.S. market after the passage of the Unlawful Internet Gambling Enforcement Act.
For years, it appeared that Party had made a huge mistake. The site's market share tumbled along with the company's stock price. PokerStars and Full Tilt Poker took over as the top dogs of online poker and thrived.
It's a much different story today. Perhaps PartyPoker knew what it was doing after all.
An agreement was announced Monday that Bwin.party would team up with U.S. casino operators MGM Resorts and Boyd Gaming if online poker is ever explicitly legalized in the country.
The move indicates a probable return to the U.S. market for PartyPoker if online poker legislation passes in coming years. The partnership is likely to still receive some scrutiny, but support from the influential and respected MGM should help.
It's the same sort of agreements made early this year by PokerStars with Wynn Resorts and Full Tilt Poker with the owner of Station Casinos. Those ties were severed after owners of PokerStars and Full Tilt were indicted by the Justice Department on Black Friday, an event that forced the sites out of the U.S.
PartyPoker avoided all of that trouble and now is poised to return to the U.S. at the first opportunity. PokerStars and Full Tilt, with the legal troubles and reputation hit taken on Black Friday, might find the road back to America much more difficult.
Will PartyPoker's return be triumphant? Most of the bad will the poker community held for PartyPoker after the withdrawal has dissipated. It felt like PartyPoker was abandoning us at the time, but hindsight has proven it was the right move for the company. All the troubles players have had in getting their funds out of Full Tilt and Absolute Poker remind us of how well PartyPoker handled its reimbursement of players, right down to the VIP points.
The one issue that shouldn't be forgiven so easily is that, in a settlement with the DOJ in 2009, PartyGaming admitted to providing illegal Internet gambling services to U.S. customers prior to 2006 despite there being no federal law that declares online poker illegal.
If a PartyPoker-MGM-Boyd site attracts the fish Party once did, the poker community is likely to quickly forgive that one transgression.
Follow PokerNews on Twitter for up-to-the-minute news.