The Insiders: Zynga Poker's Lo Toney Talks Real-Money Games, IFP Nations Cup, & More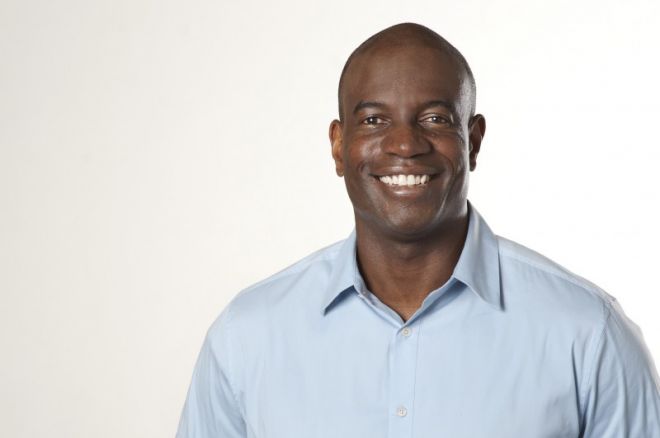 With more than 30 million active users per month, Zynga Poker is the largest online poker room in the world. The free-to-play site dwarfs real-money operators like PokerStars and PartyPoker with its laid back, social platform, and has successfully expanded into a sleeping giant of the industry without any intention of shifting toward the real-money market.
Zynga is so big, in fact, that the International Federation of Poker invited the company to compete in the inaugural Nations Cup, pitting six members of the Zynga Poker community against the best poker players from all over the world. Because its 30 million monthly users are more than the entire population of power-poker countries like Australia, Denmark and Sweden combined, Zynga was offered the opportunity to participate as a "digital nation."
We recently sat down with Zynga Poker General Manager Lo Toney to discuss Zynga's growth in the poker industry, its involvement in the IFP Nations Cup, and more.
Can you give us a brief background of Zynga Poker and how the company got off the ground?
Zynga started in July 2007, and Zynga Poker was actually our very first game as a company. In addition to Facebook, Zynga Poker is also available on mobile devices like the iPhone and Android devices, and we're also on Google Plus. Our games are free to play, so anyone can come online to play them. We have a virtual goods model, so the way that we make money through Zynga Poker is by people paying for (virtual) poker chips.
After four years, we're the world's largest poker game. We have more than 7 million people who play our games every day on Facebook or one of the other networks or devices, and on a monthly basis we have more than 30 million people who play our games each month.
Why types of poker players are you looking to draw to Zynga?
We have a couple of different types of poker players. We have the player who comes on that is more focused on the competitive aspect of the game, and we have players who are new to the game and have never played poker before. So we have players who are looking for great players that they can play with, and we also have people who are coming online that want the social aspect.
Has business at Zynga changed at all since the Department of Justice shut down PokerStars and Full Tilt Poker?
We have always been the world's largest poker site and we're happy to able to offer our free-to-play game of poker to anyone that wants to come and play. The ability for us to bring on new users is fantastic, and if those users are very competitive players, the beauty of Zynga Poker with our 7 million users daily is that even people looking for competitive games are going to be able to find that.
Did you see any noticeable increase in new users since April 15, 2011?
As the world's largest poker game I think our scale is so large that it takes a lot to be able to tip the scale for us. We were the world's largest poker game before those actions were taken by the DOJ, and we remain the world's largest poker game after those actions.
In the past you've denied any plans of shifting to a real-money platform. Are you still sticking to that, even if it's a few years down the road?
Zynga's business model is free-to-play and we monetize the virtual goods. That's our business model. We have no interest in going after the real-money space. We have been able to build a very nice business for ourselves with our heads down focusing on our existing business model.
What are some of Zynga's goals going forward?
While we don't make any forward-looking statements, what I can say is that on a daily basis our main objective is to make sure that we can offer our poker players the best experience possible. For the people that want a more social aspect, on a daily basis we're constantly striving to make sure that we can offer the most fun and the most social poker game.
Let's shift to the IFP Nations Cup. What does this event represent for poker and how did Zynga get involved?
We're really excited about the IFP because our main focus is on our 7 million people that play our game every day. We had six passionate players who represented our community and were really excited about the opportunity to go and play in a live tournament. For some of them, it was their very first time participating and the fact that they were able to play against some of the pros from the other nations is just an unbelievable experience.
The IFP approached us with a very novel concept. They said, 'Well, you have 30 million people that play your game every month. That's almost the size of a country. Why don't we have a digital country?' We thought that was pretty exciting for our community.
Can you talk about the unique variant of "duplicate poker" and how it could further prove that poker is a game of skill?
I'm going to defer on trying to explain how duplicate poker is a game of skill. What I can say is that for our poker players, the passion that they bring is going to be unmatched even by the people that are there to play professionally. What we want to happen is to give our players the best possible experience because they're so passionate about poker. They're the ones who are playing for the Zynga community.
What are some of the things Zynga Poker players can look forward to in the coming year?
The main thing we're focused on at the moment is expanding what we've started at Zynga Poker. We feel that we can give our fans and users something that they've never experienced, and that experience is Zynga Casino. What we decided to do is create another app for Zynga Casino, and the first game that's going to join Zynga Poker in Zynga Casino is going to be Zynga Bingo.
It's a game that people can look forward to playing, and they're going to have a fantastic time being able to reminisce and go back to a game that maybe they were introduced to the first time by their parents or grandparents. We're going to make sure people know what the game is, but we're going to add some twists. We're going to make it fun, exciting, and, of course, we're going to make it social because that's what we do best.
Follow PokerNews on Twitter for up-to-the-minute news.