The Nightly Turbo: Hottest Guys in Poker, Future of the November Nine, and More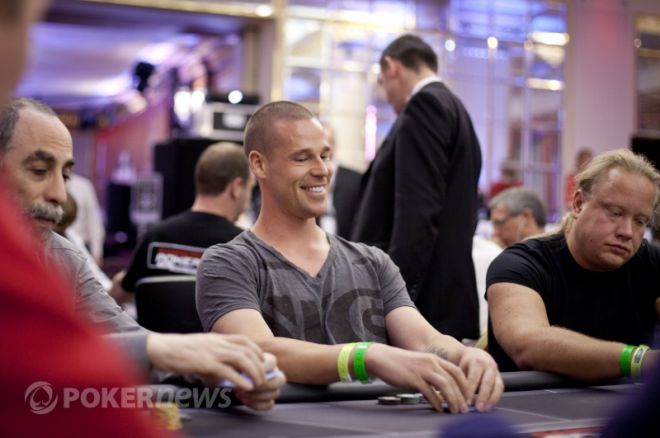 Is this year's November Nine going to be the last? One WSOP organizer recently hinted at that possibility. In this edition of the Nightly Turbo, we bring you ESPN's response to November Nine rumors, a list of the hottest guys in poker, and more.
In Case You Missed It
Are you excited about the 2011 WSOP Main Event Final Table? Get the inside scoop from Las Vegas with the help of our November Nine Social Media Guide.
UFC personality and poker enthusiast Bruce Buffer will have a special role at the November Nine festivities. Buffer talked about that and Full Tilt Poker in an exclusive interview with PokerNews.
The days until the 2011 World Series of Poker November Nine are dwindling, and we're always curious to find out how the members of the prestigious Final Table are spending their time. We recently talked to Ben Lamb to find out how he's been preparing for poker's biggest stage.
The Global Poker Index released its rankings as of Oct. 31. Erik Seidel is still on top, and a familiar face climbed back into the top 10.
Andrew "Balugawhale" Seidman just released a new edition of his book, Easy Game. Seidman discussed several topics from the book in the latest Strategy with Kristy podcast.
Day 1b of the 2011 World Poker Tour event in Amneville wrapped up on Wednesday. Get all the details in our daily WPT recap.
Last Year of the November Nine?
ESPN's near-live coverage of the World Series of Poker this summer was a major success with avid poker fans, and there is speculation building around the potential expiration of the November Nine. The buildup of the Main Event final table has increased considerably with the advent of more than 45 hours of live coverage in July, and WSOP Communications Director Seth Palansky suggested this week that there may be changes made to the layout of the Main Event schedule as a result.
However, during Wednesday's WSOP conference call with the media, ESPN's Doug White addressed a question regarding this year's November Nine being the last: "We've not had any discussions with Caesars (about November Nine changes), so I've not heard anything related to that."
Since it was introduced in 2008, the November Nine has been very effective in branding both the WSOP Main Event and its final table members. Reaching the final table had the added value of getting sponsorship deals with major online poker sites. However, those sponsors have vanished in the wake of Black Friday, and the four months of waiting for the final table could be unnecessary now that ESPN is providing same-day coverage of the event.
PokerNews will be providing live coverage of the WSOP Main Event final table this week, so be sure to check in when the cards go in the air Sunday at 1230 PST.
Hot or Not?
In Wednesday's Nightly Turbo, we brought you the "10 hottest female poker players" ranked by Woman Poker Player magazine. Well, poker player Katie Stone feels it's time for the boys of poker to be judged. On Thursday, Stone created a thread at TwoPlusTwo titled, "Top 10 Hottest Guys In Poker."
Here's what her list looks like, in no particular order:
Patrik Antonius
Shane Schleger
Nick Schulman
Miika Anttonen
Ronnie Bardah
Eugene Katchalov
Erick Lindgren
David Williams
Byron Kaverman
Brandon Adams
Okay, not bad. We don't claim to be experts on this sort of thing. However, any "hottest male poker player" list is completely invalid without the Poker Brat: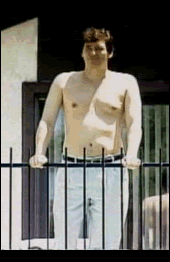 Eat your heart out, Patrik.
Read the full thread at TwoPlusTwo.com.
Own a Piece of WSOP History
In the past couple of years, we've seen several poker memorabilia items hit the auction block on eBay. T.J. Cloutier and Brad Daugherty each put their bracelets, won in World Series of Poker preliminary events up for sale, (Cloutier's was bought by Cake Poker and returned to him. Daugherty's didn't sell). Peter Eastgate sold his WSOP Main Event bracelet for more than $147,000, all of which went to charity.
Now another unique piece of WSOP history has hit eBay. A seller has put up the complete deck of cards used during heads-up play between Chris Moneymaker and Sam Farha at the 2003 Main Event, including each of their hole cards and the five boards cards from the final hand.
Here's what the seller says:
I was there when it all happened, working behind the scenes at Binion's Horseshoe. I obtained permission to keep the deck, so right after Chris had posed for those famous photos where he was holding wads of cash high in the air, I carefully placed all of the cards from that final hand on top of the rest of the deck, kept in sequence, along with the dealer's cut card, and put the complete deck back into the double Kem box along with the unused deck.
Also included is a Certificate of Authenticity, signed by tournament director Matt Savage and Chris Moneymaker. The starting asking price of $7,500 hadn't received a bid at the time of this writing, but the auction will be open until Monday night.
Take a look at the full listing at eBay.com.
Is The GBT-DOJ Deal For Real?
The big story this week has been the principle agreement between Groupe Bernard Tapie and the Department of Justice in regards to Full Tilt Poker. The deal, first reported by Subject:Poker on Tuesday, was confirmed Wednesday by Laurent Tapie, who told iGamingFrance that a purchase of Full Tilt Poker could be finalized in the next 15 days.
Still, there are some cynics out there. According to PocketFives.com, a source close situation said Tuesday that the deal isn't set in stone, and could take another week to finalize.
PokerNews contacted the Department of Justice Thursday to get an official statement about the deal. Their response: "That's definitely something we would not be commenting on."
Okay then. Let the waiting game continue.
If you haven't been keeping up with the alleged agreement between Groupe Bernard Tapie and the Department of Justice, read the story here at PokerNews.com.
ESPN Inside Deal
This week's edition of ESPN's Inside Deal was released on Thursday. Hosts Bernard Lee and Andrew Feldman discussed the upcoming final table of the WSOP Main Event and gave their predictions.
Are you following PokerNews on Twitter? Like us on Facebook while you're at it, and sign up for the newsletter. You know you want to.