PokerNews Jet Set: Copenhagen, Denmark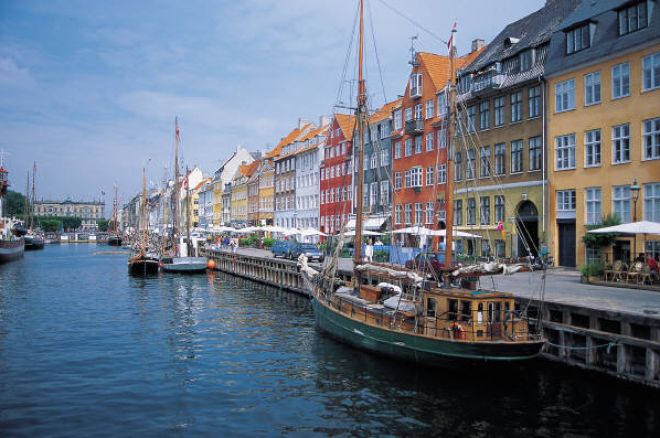 Copenhagen is the royal capital of Denmark, Europe's oldest kingdom. Full of extravagant palaces and cobbled squares, it is one of the world's premier design capitals.
The PokerStars EPT has never missed a season in Copenhagen — proof that not only do Nordic players love to play poker, but also of the popularity of this destination. This season, the DKK37,250 Main Event is running from Feb. 20 through 25, 2012, at Casino Copenhagen.
Some of Copenhagen's best attractions are within a 10-minute walk of the hotel and casino. This time of year is stunning — freezing, but stunning. I was lucky enough to go to Copenhagen for the EPT two years ago. I froze the tips of my toes being a not-so-regular visitor to the snow and not wearing the appropriate shoes, but if you pack waterproof shoes and keep warm, you'll love every minute of walking around this stunning city.
The Vitals

Language: Danish, but English is widely spoken, especially in Copenhagen.
Currency: The Danish Kroner. Check XE.com for accurate exchange rates.
International dialing codes: +45
Weather: Snow!
Getting There & Around
Copenhagen International Airport is conveniently located about nine kilometers southeast of the city center. For the most reliable and detailed description of how to get there via train or ferry, Seat61.com is a very handy and reliable source.
As for getting around the city, the public transport infrastructure is said to be one of the best in the world. Visitcopenhagen.com has an excellent description of the various options. However, the following video should paint the perfect picture of what the favorite mode of transport is for the locals. Tony G would be in heaven.
Accommodation
The PokerStars EPT is held at Casino Copenhagen, situated inside the Radisson SAS Scandinavia Hotel. To book accommodation here or nearby, visit PokerNews Hotels.
Casino Copenhagen
Amager Boulevard 70
2300
Copenhagen S
 Denmark

Tel: +45 33 965 965

E-mail: info@casinos.dk

Where to Go
Nyhavn
This is my favorite spot in all of Copenhagen. It's a quaint strip of colorful townhouses, pubs and restaurants along the riverbank. Despite being winter and the river being frozen over, it's still a stunning view and an excellent place to visit for lunch on a day off.
The Little Mermaid Statue
This is one of the most photographed statues in the world and the most popular tourist attraction in all of Denmark. It's basically a statue of the character from Hans Christian's Andersen's celebrated fairy tale, set by the water's edge.
Christiania
This quirky little town is just a short walk from Casino Copenhagen. When I was in Copenhagen a couple of years ago, I spent a Friday night there in a smoky jazz club with some of the PokerNews team. It's a hippie town, with no laws, within the city of Copenhagen known as "Free Town."
Royal Sights
Must-see attractions include all of the royal history in Rosenberg Castle, and current presence in Amalienborg Palace, where I may have stood out front and dreamed of being Princess Mary for just one minute.
Shopping Heaven
Strøget is one place I regret never having had the chance to visit. It is the world's longest pedestrian street full of shopping. It's estimated the 120,000 people visit this area every day in winter, with double that visiting in summer. The area is over 100,000 square meters of shopping bliss.
If you are thinking about heading to PokerStars EPT Copenhagen, be sure to refer to the PokerStars website for the EPT Tournament Structure and EPT Tournament Rules before registering, and don't forget to follow @PokerNews_Live on Twitter for all the updates.