The Nightly Turbo: Zynga and Real-Money Gaming, Elisabeth Hille's Betfair Deal, and More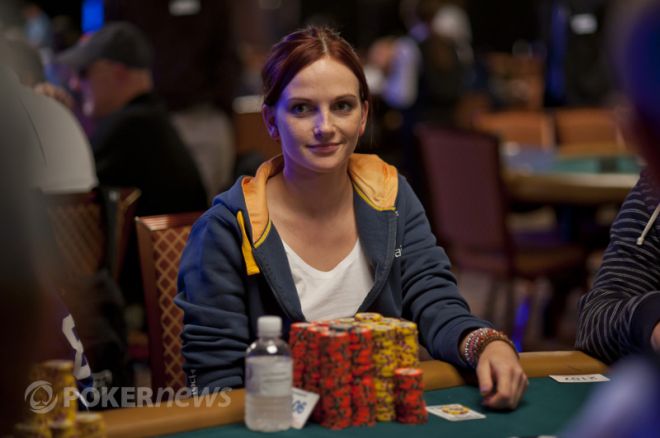 We hope you enjoyed your weekend! Now, it's back to business. In this edition of the Nightly Turbo, we're covering Zynga's efforts to become a real-money gaming provider, Elisabeth Hille's supposed deal with Betfair, and more.
In Case You Missed It
Poker pro Ronnie Bardah won his first WSOP bracelet this summer. But how was he first introduced to the game? Find out that and more in the latest edition of Seat Open.
On Monday, the World Series of Poker released the schedule for the 2012-13 WSOP Circuit season. Read about the changes and new stops in the article right here at PokerNews.com.
How did the Sunday Majors play out on PokerStars? Who took down the biggest score? Find out in the Sunday Briefing.
Miroslav Macho won the Deutsch Poker Tour Main Event over the weekend. Read about his road to victory in our recap from the event.
Did you miss Sunday's World Poker Tour coverage on FSN? Read our WPT recap to get caught up.
Want to look at some pictures? Check out this WSOP Photo Blog for a look back at the summer.
MicroMillions II Ends
The second installment of PokerStars' MicroMillions II came to a close over the weekend. The popular tournament series attracted 1,288,221 entries over 11 days, generating a total prize pool of $7,966,209.85 — nearly $3 million more than the $5 million guarantee.
The biggest winner during the 100-event series was Argentina's SoyDelGlobo, who outlasted a field of 65,063 in the $22 buy-in Main event on Sunday. The number of entrants bested the MicroMillions I Main Event by more than 10,000, creating a massive prize pool of $1,302,260.
With three players remaining in the Main Event, Serbia's Kuconi rejected a proposed three-way deal and wound up finishing in third place when his
was unable to improve against SoyDelGlobo's
. SoyDelGlobo and cokars then agreed on a chip chop that saw SoyDelGlobo collect $137,218, cokars collect $130,711, and the winner receive $20,000.
It took only three hands to determine a champion. On the final hand of the match, cokars raised on the button and SoyDelGlobo moved all-in. Cokars called with
and was flipping against SoyDelGlobo's
. The
gave SoyDelGlobo a virtual lock on the hand, and the
gave him quads to put an end to the tournament.
After 100 events, the winner of the MicroMillions II leaderboard winner was fabio_bruxo, who cashed 39 times throughout the series and received the MicroMillions II trophy and a PokerStars Caribbean Adventure 2013 package worth $16,000.
In addition, by competing in every event on Sunday, Team PokerStars Pro Andre "acoimbra" Coimbra accomplished his goal of playing in all 100 MicroMillions II tournaments. According to the PokerStars Blog, Coimbra cashed in 21 tournaments for $431.29 while getting about five hours of sleep per night. Here's his final video diary from the MicroMillions challenge:
Here's a look at Sunday's MicroMillions II winners.
| Event | Entrants | Winner | Prize |
| --- | --- | --- | --- |
| #91: $3.30 8-Game | 2,652 | quarltje | $591.48 |
| #92: $1+R NL Hold'em 3x-Turbo | 15,245 | cuore2010 | $8,708.44 |
| #93: $2.20 NL Hold'em | 14,889 | lapochka136 | $3,731.47 |
| #94: $5.50 NL Hold'em 1R1A | 11,829 | phara12 | $17,010.57 |
| #95: $2.22 NL Hold'em HU, Hyper-Turbo | 16,384 | olympia25 | $2,335.48 |
| #96: $3.30+R NL Omaha Hi/Lo 6-Max, 3x-Turbo | 6,353 | Zharas | $13,340.63 |
| #97: $11 NL Hold'em | 41,717 | jeffezaa | $33,513.29 |
| #98: $22 NL Hold'em Main Event | 65,063 | SoyDelGlobo | $157,218 |
| #99: $3.30 NL Hold'em Turbo | 17,815 | Javy28 | $5,518.77 |
| #100: $1+R NL Hold'em Hyper-Turbo | 9,876 | djeepy | $7,750.60 |
For an in-depth look at the PokerStars MicroMillions II series, visit the PokerStars Blog.
Follow PokerNews on Twitter for up-to-the-minute news.
Senate Revisits Online Gaming
On Thursday, July 26, the Senate Indian Affairs Committee will hold an oversight hearing to "examine the regulation of tribal gaming, focusing on brick and mortar to the internet."
The hearing will be the third of its kind in eight months. On Nov. 17, a Senate hearing titled "The Future of Internet Gaming: What's at Stake for Tribes?" focused on testimony from representatives of various tribes and tribal groups. A hearing on Feb. 9 focused on how the Department of Justice's new interpretation of the 1961 Wire Act will affect the gaming interests of Indian tribes.
Indian tribes remain divided on the prospect of legalized online poker in the U.S. Some tribes are open to an online gambling platform, but others fear they won't be able to compete in the market with gambling giants such as Caesars and MGM.
Thursday's list of witnesses includes the following:
The Honorable Tracie Stevens, National Indian Gaming Commission, Washington, DC
The Honorable Bruce Bozsum, The Mohegan Tribe, Uncasville, CT
Mr. Glen Gobin, Tulalip Tribes of Washington, Tulalip, WA
Ms. Elizabeth Homer, Homer Law, Washington, DC
The Honorable Jon Porter, Porter Gordon Silver Communications, Las Vegas, NV
Mr. Jamie Hummingbird, National Tribal Gaming Commissioners/Regulators, Tahlequah, OK
The hearing will start at approximately 14:15 EST and can be viewed live at indian.senate.gov or thePPA.org.
Elisabeth Hille Finds Sponsor?
Elisabeth Hille has parlayed her World Series of Poker success into a sponsorship deal with Betfair Poker, WPT Magazine reported on Monday.
Hille gained instant fame for her 11th place finish at the WSOP Main Event last week, an achievement that earned her $590,442. The Norwegian amateur, who was a full-time waitress going into the WSOP, will reportedly serve as Betfair Poker's ambassador for Norway. She joins Peter Eastgate, John Tabatabai and Hans Vogl on Betfair's roster of poker pros.
Hille was donning a Betfair patch late during her run in the WSOP Main Event, as you'll see in the following interview with PokerNews' Kristy Arnett.
PokerNews reached out to Betfair for confirmation on Hille's signing but has not yet received a reply. We'll have more on this story as it develops.
Read the story at WPT Magazine.
Zynga's Real-Money Ambitions
According to a report by eGaming Review, a number of e-gaming leaders are submitting bids to provide a real-money platform for social gaming giant Zynga.
For years, Zynga maintained that it was happy with its free-play business model in which it raises revenue through advertising and the sale of virtual goods. However, that position changed in January when a Zynga spokesperson said publicly that the company was in discussions with several partners about a shift into the real-money online gambling market.
eGaming Review reports that GTECH G2, Playtech, and others have shown interest in working with Zynga to provide real-money gambling. Monday's report follows news that Zynga was one of six companies interested in acquiring the Ongame Network. Zynga is reportedly the frontrunner to buy the online poker network from bwin.party.
PokerNews reached out to Zynga on Monday, but a company spokesperson declined to comment.
Zynga has detached itself from Facebook in recent months by creating a new proprietary platform at Zynga.com. The uncoupling of the two companies allows Zynga to have more financial independence and paves the way for the company to employ a real-money gaming platform.
Zynga CEO Mark Pincus said in March that that real-money gaming would be a "natural fit" for the company.
eGaming Review has more.