The Nightly Turbo: Sam Trickett Assaulted, PokerStars Sponsors Poker Tour, and More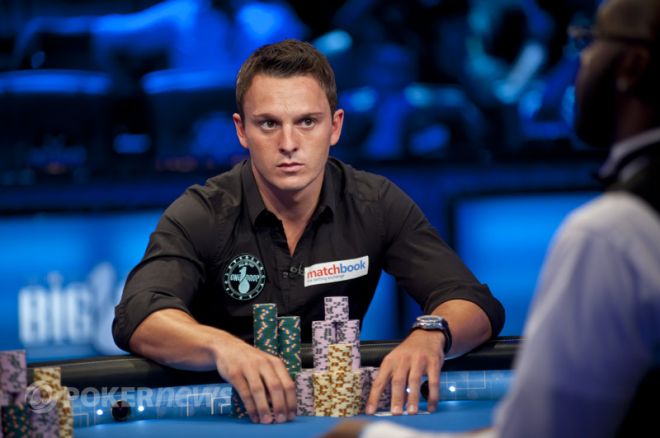 The Nightly Turbo is running a little today. We apologize — our July 4th celebration in Las Vegas ended a little later than anticipated. In this edition, we're covering the unfortunate incident involving Sam Trickett following his big score in the Big One for One Drop, the latest tour sponsored by PokerStars, and more.
In Case You Missed It
Two more bracelets were awarded at the World Series of Poker on Wednesday. Find out who won the hardware our Day 39 WSOP recap.
Which players were eyeing their second bracelet of the 2012 WSOP on Thursday? We cover that story and more in the PokerNews What To Watch For.
The Big One for One Drop was the richest tournament in poker history. It also provided some of the most memorable hands in recent memory. Chad Holloway takes a look at the biggest poker hands from the history event.
Jared Tendler is one of the most respected mindset coaches in poker today. This week, Tendler joined the Strategy With Kristy podcast to talk about motivation and other mental issues in poker.
Jason Mercier reclaimed the top spot in the Global Poker Index this week. Mickey Doft takes a look at the other big movers in the latest GRP rankings.
Looking for a fun, behind-the-scenes perspective of life at the WSOP? All Mucked Up has daily stories from inside the Rio, so check it out!
Trickett's Bad Beat
Sam Trickett earned more than $10 million for hisrunner-up finish in the Big One for One Drop on Tuesday. But his after-party celebrations were spoiled when he and his girlfriend, Natasha Sandhu, were assaulted by six men outside of a Las Vegas club.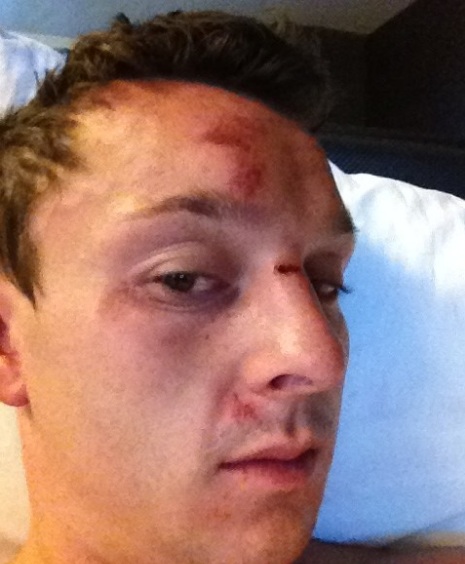 Trickett posted via Twitter shortly after his $10.1 million score that he was going to drink until his "organs hurt." Hours later, Trickett was accosted by six strangers who beat him up and spat on Sandhu. Trickett was left with several bruises on his face and a gash across his nose.
Is this what happens if ur successful? literally beat the sh** out of me and spat in @NatashaSandhu face all over nothing...

— Sam Trickett (@Samtrickett1)
Sandhu, Tickett's girlfiend of seven years, added her own account of the situation and thanked her followers for their support.
Ok so I can say now...last night didn't end so good, left the club and 6 guys jumped sam....I have tweeted a picture...

— Natasha Sandhu (@NatashaSandhu)
Thanks everyone for your kind messages,very appreciated!were having a cosy night in now just got into bed and put a film on :)

— Natasha Sandhu (@NatashaSandhu)
Read more at UK.PokerNews.com.
Vamos PokerStars!
On Wednesday, PokerStars continued its expansion around the globe by becoming the new sponsor of the Brazilian Series of Poker (BSOP), considered the most prestigious poker stop in Brazil.
Under PokerStars' guidance, the BSOP will have a slick new look and feel as the live tournament design will be enhanced. The first PokerStars-sponsored BSOP event will take place in São Paulo from July 26 through 31 in Parque Anhembi. The BSOP has addition stops in São Paulo, Rio de Janeiro, Curitiba, Belo Horizonte, Fortaleza and Balneário Camboriú.
"Incredible news! It will be great to travel all over Brazil playing in the outstanding BSOP circuit," said Team PokerStars Pro Andre Akkari. "This is a truly unique opportunity to see the growing poker scene all over the country."
"Now we count on a community of 49 million players in the world," added BSOP CEO Igor Trafane. "Besides the number of participants, we'll increase the technical level of the circuit, with more Brazilian players and possibly foreign players", he analyzes. The news is also supported by the Brazilian Poker Confederation (CBTH)."
Read more at the PokerStars Blog.
Zynga Interested in Ongame?
Now that Shuffle Master has pulled out of its deal to purchase the Ongame Network, sources have told eGaming Review that social gaming giant Zynga is the frontrunner to buy the online poker network from bwin.party.
EGR reports that Zynga visited the Ongame headquarters last week and made a verbal offer to purchase Ongame. A handful of potential buyers are reportedly in the mix, but Zynga appears poised to fire the winning bid ahead of legalized online gaming in the U.S.
In March, Zynga launched proprietary platform at Zynga.com where users can find their favorite games without logging into Facebook, where Zynga's games were previously hosted. The extension from Facebook gives Zynga more financial independence and paves the way for the company to employ a real-money gaming platform.
Zynga CEO Mark Pincus said in March that real-money online gaming would be a "natural fit" for the company.
You can find more on this story at eGaming Review, but beware of the paywall.
Add Some Run Good
In need of some comfortable poker apparel to wear at the tables? Run Good Gear has just what you're looking for.
Run Good Gear is the latest apparel company to enter the poker market, providing players with stylish, comfortable, and a bit of luck-filled clothing. The newly-launched store offers materials and styles meant to make sure the player stays comfortable and warm in the poker room. If you've spent any time playing in the Rio during the World Series of Poker, you know staying warm is key!
Run Good Gear has also created a team of young grinders to represent the brand. The roster includes AP Phaurat, Kyle Cartwright, David Nicholson, Huy Ngyuen and Justin Gardenhire.
Check out the full apparel line at RunGoodGear.com.
This is an advertisement.
The Straddle: Week 5
What were poker players doing on July 4th? Kristy Arnett takes a look at that and more in the latest edition of The Straddle.
Follow PokerNews on Twitter for up-to-the-minute news.