U.S. Olympians Enjoy Poker During Downtime from Competition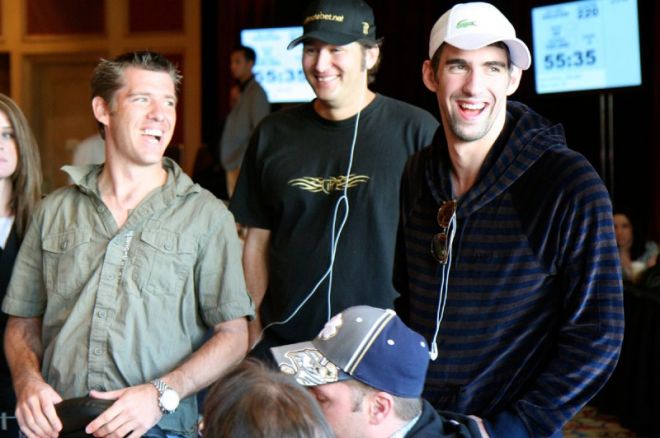 It's that time again. On Friday night, the greatest athletes in the world will converge on London's Olympic Stadium for the Opening Ceremony of the 2012 Olympic Games.
Members of Team USA will soon be reaping the rewards of their years of dedication and intensive training. And while it seems impossible for these world-class athletes to find time to do anything but train leading up to the Olympic Games, we learned that many enjoy playing poker on the road and during their downtime.
One member of Team USA is already known for his love of poker. Michael Phelps, a 14-time gold medalist in swimming, has played a handful of events on the tournament circuit in his time away from training. He even made a final table at the 2008 Caesars Palace Classic, finishing ninth for $5,213. Phelps is very close with several top poker pros, including Jeff Gross and Phil Hellmuth, both of whom are in London to watch Phelps in action during the next couple weeks.
But the world's most accomplished Olympian isn't the only card player on Team USA. Layne Beaubien of USA Water Polo has been playing poker since he won a silver medal at the 2008 Beijing Games.
"I play often with my professional teams in France and Greece," Beaubien told PokerNews. "Almost every road trip we had eight-to-10 guys playing hold'em to pass time in the hotel or on bus rides. It was a great way to learn the language and grow to understand the personalities of my teammates."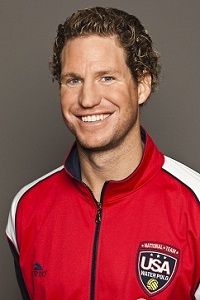 Of the U.S. Olympians we spoke to, Beaubien seemed to be the one most in tune with the poker world. He told us his favorite player was a world-class athlete in his own right back in the day.
"Doyle Brunson, the Godfather — stud athlete turned card sharp," Beaubien said. "(He's) a true poker legend who has spanned multiple generations as a champion, from the days of packing heat at the tables to the modern day option of reclining in safety in front of a computer screen.
"Stu Unger has always been fascinating to me as well," Beaubien added. "The Roman Candle of the poker world — a true prodigy who burned bright and brilliant but eventually succumbed to his addictions. I would've loved to see him compete. And of course Phil Ivey. He really seems blessed with that intuitive sense to feel the game and read his competitors and just always seems to know when to strike. "
Like Beaubien, Team USA judo member Kayla Harrison and Team USA wrestler Jordan Burroughs play cards on the road with teammates.
"When I was 14, I got a set of chips and cards to take with me for Christmas," said Harrison, whom many pundits believe is the best chance to become Team USA's first gold medalist in judo. "We play all the time, at the hotels, in the airports ... basically whenever we have downtime to keep the boredom at bay."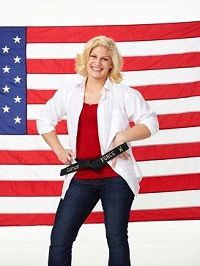 Burroughs, another favorite to win gold in 2012, says he plays Texas hold'em whenever he meets up with teammates for training camp. "It's a good way to relax and win a little money," he told PokerNews.
"I like to watch poker on ESPN, especially on big hands where guys go all-in," Burroughs added. "That moment of suspense is like watching a Hail Mary at the end of the football game. It usually doesn't work, but occasionally someone catches something on the river and makes it awesome."
While they all play poker as a hobby, the members of Team USA each find similarities between poker and their respective sport.
"Poker helps reinforce the importance of patience, knowing when to strike, and maintaining confidence in your game," Beaubien said. "Also, similar to elite level competition in our sport, the overall psychology and intuitive ability to feel the game tend to be essential skills that separate the champion from the serious competitor."
Harrison agreed: "You have to have a game face and a poker face for sure in judo. Luckily my game face is a bit better than my poker face. And as with any game, you need a strategy, experience, and a bit of luck to have the day of your life."
Burroughs, though, says his competitiveness on the mat has killed him on the felt. "I never let anyone bluff me, so I call everything and always take a chance," he said. "Sometimes it works out. Most of the time, I lose."
PokerNews learned that many other U.S. Olympians, including track star Lolo Jones and soccer superstar Abby Wambach, enjoy poker during their downtime.
For more on the members of the U.S. Olympic Team, visit NBCOlympics.com or TeamUSA.org.
Photos courtesy of USA Water Polo and NBC Olympics.
And while we're on the subject of the Olympics and poker, we spotted our fearless leader, Tony G marching with the Lithuanian Olympians. Tony is in London managing the Lithuanian basketball team.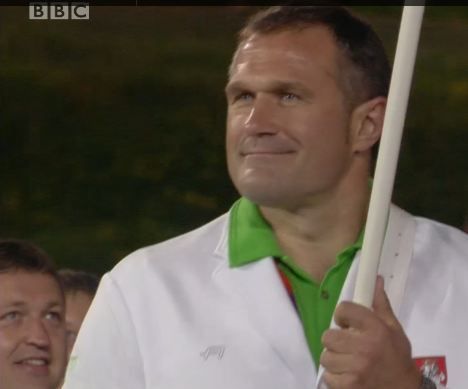 Get all the latest PokerNews updates on your social media outlets. Follow us on Twitter and like us on Facebook now!
*Lead photo courtesy of WorldPokerTour.com