The Nightly Turbo: Trishelle Cannatella's Poker Show, Doyle's Vacation Spot, and More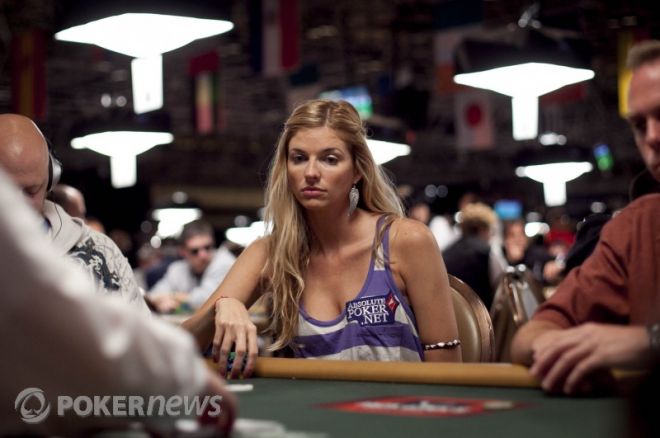 Today is Friday, which means you've made it to the weekend. But before you begin your plans, we're here to bring you the day's biggest poker stories. In this edition of the Nightly Turbo, we've covering Trishelle Cannatella's new poker reality show, Doyle Brunson's vacation in Montana, and more.
In Case You Missed It
How was the high-stakes action at the PokerStars tables this week? Read the Online Railbird Report to find out the week's biggest winners and losers.
Many of poker's best online players never get a chance to shine in the spotlight. We're here to change that. In this edition of Online Chat, Jason "Prairie Hawk" Grad discusses poker, MMA, sports betting, and more.
Is your fantasy football draft coming up? We can help. In the latest edition of the Pigskin Diaries, Rich Ryan takes a look at the most undervalued and overvalued running backs.
Trishelle Living the Life
Former reality television stars Trishelle Cannatella and Amanda Kimmel will soon be featured in a new show that might pique the interest of poker fans. Living the Life will document Cannatella's and Kimmel's journey around the world to play in poker tournaments. The first shooting of the show will take place during this month's European Poker Tour in Barcelona, Spain.
Cannatella, who had a brush with fame on the The Real World and The Surreal Life, made her foray into poker in 2005 when she was invited on the Celebrity Poker Showdown. In 2008, she made the final table of the World Poker Tour Celebrity Invitational, and has since made several appearances on the tournament circuit.
Kimmel is a former Miss USA contestant who competed on Survivor: China in 2007 and Survivor: Micronesia in 2008. She has limited experience on the poker felts, but she told the West Island Chronicle last month that she finds "a lot of similarities between playing poker and doing Survivor."
EPT Barcelona will be featured in the pilot of the show, with additional footage expected to be shot in Los Angeles, Berlin, Monte Carlo and Australia. The two ladies have been in talks with some major networks to air the show next year.
Read more at Yahoo.com.
Doyle's Downtime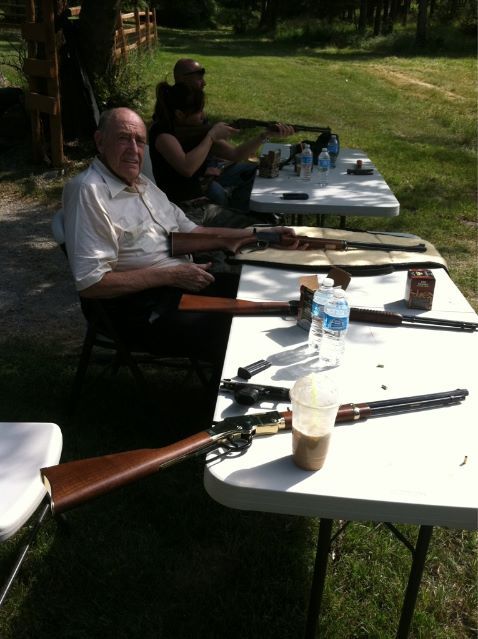 After a long summer of grinding high-stakes cash games in Las Vegas, Doyle Brunson has been enjoying some R&R with his family in the scenic Montana. In his most recent blog, Brunson said he was glued to his television during the Olympic Games and discussed the amazing performances by Usain Bolt and Michael Phelps, among others.
But there's been some excitement in the quiet countryside, too. Brunson told a story about his 16-year-old poodle chasing down a black bear that was raiding his apple tree. The bear escaped from the seven pound dog by running up a tree, with the dog "nipping at his heels."
"I was screaming at Casper to stop but he doesn't know the meaning of fear," Brunson wrote. "That bear could have ended Casper's life with one swipe of his paw but thank goodness Casper startled him into running away."
Brunson says he'll be playing in his son Todd's tournament, the Montana Challenge, early next month, before returning to Las Vegas to play some "serious poker."
Read Doyle's blog at DoyleBrunson.com.
Remembering Justin Shronk
The Justin Shronk Memorial Scholarship Fund Charity Tournament will take place this weekend at the new Revel Resort and Casino in Atlantic City, N.J. Shronk, a beloved member of the poker community, passed away in 2009 at age 27. He was a major fixture in poker's "new media" transformation, working with outlets like PokerRoad, Bluff, CardPlayer, and right here at PokerNews.com.
The charity tournament will be held on Saturday, Aug. 18 at 12:00 p.m. ET. It will be a $215 buy-in with $200 rebuys for the first three levels. Half the pool will go toward the Justin Shronk Memorial Scholarship Fund; the other half will go toward the prize pool.
The Justin Shronk Memorial Scholarship Fund was established in 2009 at the Temple University School of Communications and Theater to honor Justin's life and passion for his career in communications. The scholarship provides support for students majoring in broadcasting, telecommunications, and mass media.
More information can be found at Poker-Players-Unite.org.
Maria Ho, Greg Raymer Endorse River Poker Series
Poker pros Maria Ho and Greg Raymer will return as official celebrity endorsers for WinStar World Casino's 2012 River Poker Series from Aug. 30 through Sept. 3, 2012. The nine-event series boasts a guaranteed prize pool of $4 million, including a $2,100 Main Event with a $2.5 million guaranteed prize tag.
The Main Event has averaged around 1,400 participants over the past two years, according to Jay Wiles, WinStar World Casino's poker room manager. In 2011, Bronson Tucker outlasted a field of 1,355 players to collect a massive prize of $640,400.
This will mark the second year Ho and Raymer participate in the series in Thackerville, Okla. Raymer signed on with Winstar in May 2010, and Ho joined him as a casino spokesperson in 2011.
"I am ecstatic to be back representing WinStar World Casino," Ho told PokerNews earlier this year. "Jay Wiles and the entire team at WinStar go out of their way to create a personal experience and a genuine relationship with their players, and that's just one of the reasons I'm so proud to represent them."
Get full details on the River Poker Series at WinstarWorldCasino.com.
Aussie Millions Player Incentive
The 2013 Aussie Millions Poker Championship is still five months away, but Crown Melbourne has rolled out three incentive plans for those intending to play in the series' richest events.
The series will run from Jan. 17 through Feb. 3, featuring 26 "Championship Ring" events with buy-ins starting from AUD$500. However, the festival will be highlighted by the AUD$25,000 Challenge, the AUD$100,000 Challenge, the AUD$250,000 High Roller, and the AUD$10,600 Main Event.
The following plans will be offered to the "high rollers" at this upcoming Aussie Million:
Offer 1: Players who register for both the AUD$10,600 Main Event and AUD$25,000 Challenge will receive five nights' accommodation at Crown Metropol valued at around $1,500, or Aussie Million tournament credits to the equivalent value.
Offer 2: Players who register for both the AUD$10,600 Main Event and AUD$100,000 Challenge will receive 10 nights' accommodation at Crown Metropol valued at around $3,000, or Aussie Million tournament credits to the equivalent value.
Offer 3: Players who register for both the AUD$10,600 Main Event and AUD$250,000 Super High Roller will receive 10 nights' accommodation at Crown Towers valued at around $3,500, or Aussie Million tournament credits to the equivalent value.
For a full look at the schedule and more information on the incentive plans, visit AussieMillions.com.
Welcome to Barcelona!
PokerNews' Kristy Arnett is enjoying her second trip to Barcelona for the European Poker Tour. On Friday, she joined Lynn Gilmartin for a tour around the city and offered some helpful tips along the way.
Follow PokerNews on Twitter for up-to-the-minute news.