The Nightly Turbo: Two Poker Players Indicted, Dominik Nitsche Leads WPT, and More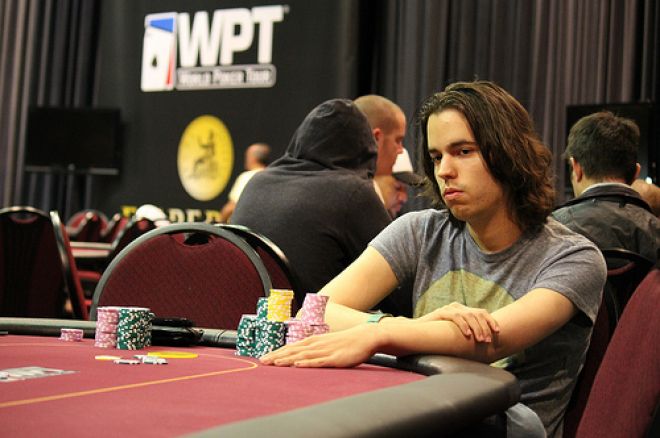 A multi-million dollar sports betting operation was exposed by authorities this week, and two people with close ties to the poker community were involved. We'll bring you that story, plus Dominik Nitsche eyeing his first World Poker Tour title, in this edition of the Nightly Turbo.
In Case You Missed It
Want to learn more about the mysterious high-stakes cash games in Macau? Chad Holloway takes a look at some of the key players you might not know.
The October Nine is right around the corner. What has Michael Esposito done to prepare for the biggest final table of his life? Find out in his interview with PokerNews.
Jason Mercier maintained his lead in the Global Poker Index this week. But is he in danger of falling from the top spot? Mickey Doft takes a look at the biggest movers and shakers of the GPI.
The 2012 World Series of Poker Main Event was filled with exciting and unusual scenarios. Rich Ryan is breaking down the top 10 moments from poker's biggest stage.
Lead photo courtesy of the World Poker Tour
Busted
Two men with close ties to the poker community have been arrested for their involvement in an illegal sports betting ring that has captivated the online gambling world this week.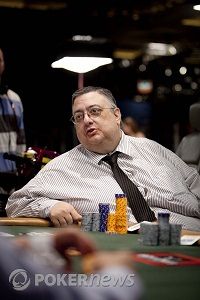 Former Full Tilt Poker Red Pro Paul Sexton, 29, and World Series of Poker regular Steve Diano, 48, are among 25 people being variously charged with promoting gambling, money laundering and conspiracy. They each face up to 25 years in prison if convicted.
According to the indictment, Sexton acted as an agent/money collector in the multi-million dollar sports betting operation between April 13, 2011 and Oct. 18, 2012. The enterprise, dubbed World Wide Wagers, is accused of illegally accepting more than $50 million in bets on horse races, pro and college football, basketball, hockey and baseball during that time span.
Diano allegedly served as bookmaker and was charged with enterprise corruption, money laundering, and conspiracy. A regular at the World Series of Poker during the past decade, Diano has nearly $240,000 in live poker tournament cashes, including a pair of WSOP final tables. One of those final tables, shown on ESPN in 2005, also featured Paul Sexton's father, Keith.
Small world.
According to the indictment, the illegal gambling charges involve Pinnacle Sports, an offshore online gambling website that exited the U.S. market in 2007. The ring allegedly used nontraditional "wire rooms" such as PinnacleSports.com whereby bettors and agents could place sports wagers.
For more in the story, read the article here at PokerNews.com.
Nitsche Leads WPT South Africa
The inaugural World Poker Tour Emperors Palace Poker Classic, dubbed WPT South Africa, played down to a six-handed final table on Thursday. The $3,600 buy-in Main Event, which attracted 223 entrants, will see the winner take home $206,153.
German poker pro Dominik Nitsche will enter the final table as the massive chip leader, boasting more than 40 percent of the chips in play. With a victory, the 21-year-old Nitsche would add a second leg to the Poker Triple Crown after winning a World Series of Poker bracelet earlier this year.
Nitsche amassed his giant stack late on Day 3, eliminating six consecutive players as the field moved closer to the final table. He busted Gareth Kalil (13th place — $8,834), Mike Robertson (12th place — $10,307), Rudolf Fourie (11th place — $10,307), Peter Khan (10th place — $10,307) , Muaaz Gani in (9th place — $13,252), and Ryan Price (8th place — $18,405). Then, on the final table bubble, Sunil Devachander was all in with
against William Ross'
, and a queen-high board sent Devachander off to pick up his $25,031 payday, securing the final table in the process.
Here's a look at the six members of the inaugural World Poker Tour Emperors Palace Poker Classic:
| Place | Player | Chips |
| --- | --- | --- |
| 1 | Dominik Nitsche | 2,915,000 |
| 2 | Jason Strauss | 1,285,000 |
| 3 | William Ross | 1,270,000 |
| 4 | Jerome Bradpiece | 930,000 |
| 5 | Wesley Weigand | 455,000 |
| 6 | Andrew Anthony | 365,000 |
For an in-depth look at all of the highlights from Day 3, check out the World Poker Tour Live Updates page.
Federal Bill Gaining Support
According to multiple reports Thursday, Nevada Gov. Brian Sandoval has fully endorsed a federal online gambling bill drafted by Senate Majority Leader Harry Reid and Sen. Jon Kyl.
Sandoval, the former chairman of the Nevada Gaming Commission, wrote a letter to the congressional leaders Thursday offering his full support of their efforts to legalize forms of Internet gambling like poker. The bill could come up when Congress reconvenes after the Nov. 6 election for a lame-duck session.
"While many states have long-standing proficiency in regulating brick-and-mortar gaming within their boundaries, the advent of Internet gaming has introduced a borderless element that state regulation alone cannot address," Sandoval wrote.
"As Congress considers legislation to address the uncertainty surrounding Internet gaming, I offer my full support to the efforts by Sens. Harry Reid and John [sic] Kyl to draft a federal bill that strikes a balance between consumer protection and maintaining state authority."
The online gambling bill would seek to legalize online poker and establish a framework for it to be regulated on the federal level. Sen. Dean Heller, who has worked with Kyl to promote the measure, believes there is enough support in Congress to approve Internet poker because it is a game of skill, unlike other casino games where gamblers play against the house.
The Hill has more.
Rob Salaburu's RunGood
October Niner Rob Salaburu will be representing poker-themed clothing company RunGoodGear when he takes his seat at the World Series of Poker Main Event final table next week. Salaburu, who enters the final table seventh in chips with 15,155,000, will sport apparel from RunGoodGear's online store along with the company's signature patch.
"The RunGood office and I are ecstatic that Rob agreed to help represent our company," said Tana Karn, founder and President of RunGoodGear.com. "We hope to send him all the run-good we can muster for his final stretch into poker history."
One of the tee-shirt designs by RunGoodGear is taken from a memorable Salaburu quote during ESPN's coverage of the Main Event. With Salaburu looking on during a key moment at the feature table, David Balkin misread the hand of opponent Gaelle Baumann at showdown, thinking Baumann had a pair of jacks. She had actually rivered a flush against Balkin's flopped set of tens.
As Balkin celebrated with his rail, Salaburu bluntly said to him, "You lost, bro." Thus, a new poker catch phrase was born.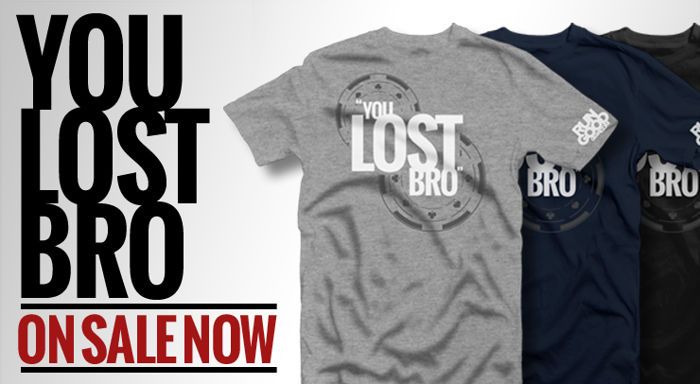 Salaburu isn't the only 2012 Octo-Niner who inked a sponsorship deal since July. Steve Gee signed with PokerAce.com; Jeremy Ausmus will be endorsing Hog Wild Poker and social media company TTAGIT Social Networks Inc.; and Jesse Sylvia, Russell Thomas and Jake Balsiger will be wearing 888poker gear.
For more, visit RunGoodGear.com.
Follow PokerNews on Twitter for up-to-the-minute news.