The Weekly Turbo: Howard Lederer Settles Civil Case, Online Poker's Progress in U.S.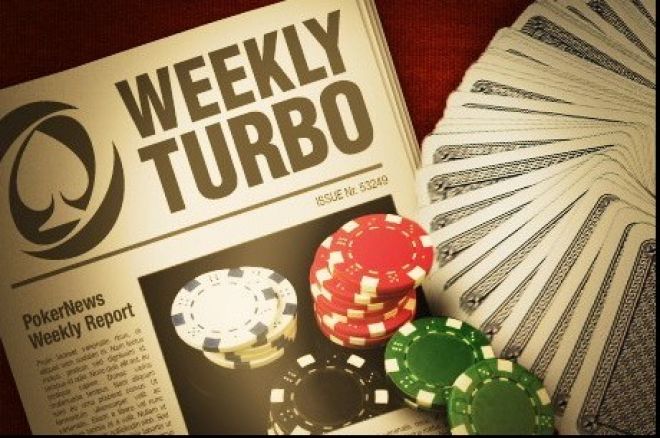 Did you miss any of the top poker news stories this week? Well you've come to the right place to get caught up. We're covering the the Howard Lederer's settlement with the U.S. government, major online poker news in New Jersey and Nevada, and more.
Poker Business
Lederer Settles Civil Case
According to a Stipulation and Order of Settlement filed on Tuesday, former Full Tilt Poker board member Howard Lederer has settled his civil case with the Southern District New York.
Lederer was one of four Full Tilt Poker board of directors named in a September 2011 Amended Civil Complaint in which the Government sought the forfeiture of $42.5 million paid by the company to Lederer. The U.S. Attorney's Office alleged that Full Tilt Poker operated as a "massive Ponzi scheme" and claimed that the board defrauded the players out of more than $330 million.
As part of this week's settlement, Lederer contends that Full Tilt Poker was a "legitimate business providing services to its customers within the bounds of the law, and that prior to April 15, 2011, he was unaware of any wrongful activity at Full Tilt including that the company had become unable to satisfy its player account liabilities." He also admits no wrong doing in the matter.
Lederer will forfeit funds in a Isle of Man-based bank account, properties in Las Vegas, and a 1965 Shelby Cobra roadster. He also agreed to the entry of a civil money-laundering penalty judgment in the amount of $1.25 million, all of which must be paid within three years.
For more, read the story here at PokerNews.com.
Caesars Interactive Entertainment Granted Nevada License
On Thursday, Caesars Interactive Entertainment Inc. was granted an interactive online gaming license as an operator in Nevada. Caesars says it plans to launch a real-money online poker website operated under the World Series of Poker brand in conjunction with 888 Holdings.
In January, Caesars and 888 agreed to a deal which will see 888 power a selection of Caesars' poker brands once online gaming is regulated in the U.S. 888 has applied for an interactive poker license as a service provider in Nevada but isn't expected to meet with regulators until next year.
Caesars Interactive Entertainment is expected to be one of the leaders in Nevada's emerging online poker market, competing with operators like MGM Resorts International, South Point, and Fertitta Interactive. In an interview with PokerNews this year, WSOP Executive Director Ty Stewart said that Caesars and the WSOP brand could "absolutely revolutionize" online poker in the U.S, whether it be at the federal or state-by-state level.
Read more here at PokerNews.com.
Poker Legislation
Online Poker Advances in New Jersey
New Jersey's Internet gambling bill is headed back to the desk of Gov. Chris Christie, having passed through the state senate Thursday with a 33-3 vote.
The bill, which authorizes Atlantic City casinos to host websites that offer online poker and casino games, passed through the state assembly Monday. Gov. Christie has 45 days from when the bill hits his desk to either sign it, veto it or do nothing and allow it to go through when the time elapses.
"I hope the governor will sign as soon as possible so we can save jobs, create jobs in Atlantic City and bring much-needed revenue to our casinos and the treasury of the state of New Jersey," said State Sen. Ray Lesniak, the leading sponsor of the legislation.
Initially, the sites would serve only people located in New Jersey, but Lesniak hopes other states would follow by legalizing online poker and joining with the sites and regulations already established by the experienced gaming state. As it appears federal legislation happening any time soon is unlikely, the country is going in the direction of moving toward online poker on this state-by-state basis.
It also may mark the return of PokerStars to the U.S., or at least a part of the U.S. There was a report earlier this month that PokerStars had interest in buying a struggling Atlantic City casino, and Lesniak has said New Jersey would welcome the investment from the world's largest Internet poker site.
Matthew Kredell has the full story here at PokerNews.com.
German State Grants Licenses to Online Poker Operators
On Wednesday, the German state of Schleswig-Holstein granted online gaming licenses to 12 operators including PokerStars, Ladbrokes, 888, and Betfair. A press release explained that the licenses are good for six years and allow operators to offer a wide variety of casino games, including poker.
Schleswig-Holstein is the only German state to legalize online poker and did so in September 2011. The legislation allows sports betting and poker sites to operate in the state as long as they are established in the European Union.
The other 15 German states recently approved legislation that permits small number of sports gambling licenses but prohibits online poker. Germany's online gaming stance has been blurry since the European Union's high court ruled that Germany's national monopoly on gambling violated the Union's free trade laws.
Schleswig-Holstein said that 18 other companies have submitted online gaming applications with the Interior Ministry. All companies are tested to ensure that they meet regulatory standards in areas like security, payments and reliability.
Read the full story here at PokerNews.com.
Poker Players
Is the Race Over?
Dan Smith and Marvin Rettenmaier had a close race to the finish line, but it appears that Smith will stake his claim as the first Global Poker Index Player of the Year.
Smith leads the rankings for the 17th consecutive week despite a late charge from Rettenmaier, who won the PokerStars.net Season 9 European Poker Tour Prague €10,000 High Roller last week for €365,300. With the score, Rettenmaier jumped from 966.63 GPI POY points to 1,077.09, leaving him about 20 points short of Smith's total. Not to be outdone, Smith then cushioned his lead a day later by winning a €5,000 buy-in turbo side event, his fifth victory on the EPT this year.
The two-man race was a major topic of discussion in Prague last week. PokerNews' Sarah Grant even caught up with Smith and Rettenmaier to discuss the award.
With the holidays approaching and the tournament circuit drying up, Smith has a virtual lock on the 2012 GPI Player of the Year honor. The 23-year-old took the tournament world by storm this year by winning six events, including the $100,000 Challenge at the Aussie Millions Poker Championship for $1,012,000. His five victories in EPT side events accounted for another $1,960,625 in winnings. In total, Smith has earned $3,739,797 on the live circuit in 2012.
Alex Dreyfus, CEO of Zokay Entertainment (which owns the GPI), said the following about Rettenmaier's chances of catching Smith: "There are still a few GPI qualifying events to be played before year end. If the field sizes were large enough it is possible he could collect the points he needs. But it would be very difficult; he would need to do well in multiple events."
Here's a look at the top 10 of the Global Poker Index Player of the Year race as of Wednesday:
| Place | Player | Total Score | Change in Rank |
| --- | --- | --- | --- |
| 1 | Dan Smith | 1158.26 | -- |
| 2 | Marvin Rettenmaier | 1077.08 | -- |
| 3 | Bertrand "ElkY" Grospellier | 913.34 | +5 |
| 4 | Kyle Julius | 906.02 | -1 |
| 5 | Andrew Lichtenberger | 889.56 | +1 |
| 6 | Joseph Cheong | 848.90 | -2 |
| 7 | Phil Hellmuth | 846.83 | -2 |
| 8 | Jonathan Duhamel | 812.46 | +6 |
| 9 | Jason Mercier | 810.88 | +3 |
| 10 | Stephen O'Dwyer | 800.00 | +3 |
The Global Poker Index Player of the Year, presented by PokerNews, honors the player who has a strong performance as calculated by the USA Today Global Poker Index point system.
For the full GPI Player of the Year standings, head on over to GlobalPokerIndex.com.
Mercier's Streak Ends
Despite cashing for more than $523,000 on the live tournament circuit in 2012, it's been a relatively disappointing year for Team PokerStars Pro Jason Mercier. The man who coined the #whenwillitend Twitter hashtag to signify his seemingly endless heater, Mercier finally cooled off this year. For the first time in five years, he will not eclipse the million-dollar mark in tournament winnings.
As pointed out by our Donnie Peters a year ago, Mercier was chasing a prestigious record in 2012. Only Erick Lindgren had accrued $1 million-plus in tournament cashes five consecutive years (2004-2008). Lindgren's winnings over that time eclipsed $6.2 million, but he hasn't had a $1 million year since then. Lindgren has been mostly absent at the tables since being outed for failing to repay outstanding bets and loans to members of the poker community.
Mercier had averaged more than $1.8 million in cashes during his own four-year run, but #itended during a drought-filled 2012. Mercier's last try at the seven-figure mark came at the Prague Poker Festival last week. He first made a deep run in the World Poker Tour Prague Main Event but was eliminated in 12th place for $30,420 (first place was $413,666). He then took seventh in the European Poker Tour Prague High Roller for $57,773 (first was $477,479).
Lindgren's record is safe for now, but don't be surprised if you see Mercier making another run at it in 2017.
PokerStars' New Online Pro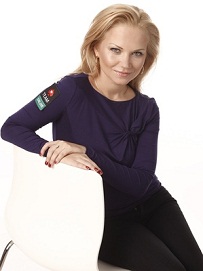 Russian poker pro Tatiana "Mysters_Y" Barausova is the newest member of Team PokerStars Online, the site announced on Tuesday. Relatively unknown on the live circuit, Barausova cut her teeth online years ago by grinding up from micro-stakes cash games to medium-stake games in just a few months' time. She is a now a successful player at $3-$6 and plays limits as high as $25-$50.
In both 2011 and 2012, Barausova earned Supernova Elite VIP status, and intends to achieve the same for 2013 — this time while donning the famous PokerStars red spade.
In March 2012, Barausova scored final table finishes during the Sunday Majors for both the Sunday Warm-Up and the $109 Sunday Rebuy, receiving $35,787 for the two events. She told PokerStars that she is aiming to improve her tournament results now that she's a member of online poker's most high-profile team. She will continue to player under the screen name "Mysters_Y."
Read more about Barausova at PokerStars.com.
Poker Tournaments
WSOP Europe Moves to Paris
After spending two successful years in Cannes, France, the World Series of Poker Europe will be moving across the country to Paris in 2013. The WSOP announced Monday that the 2013 WSOP Europe will be held Oct. 11 through 24 at France's oldest and most historic casino — the lakefront Casino Barrière Enghien-les-Bains, located less than 10 miles from the French capital.
The newly-renovated Casino Barrière Enghien-les-Bains facility will hold all of the tournament action in one room, and a 500-seat theatre will host final tables and television production. The WSOP said in a press release that the location promises to be the "most comfortable and conducive setup for poker players in the WSOPE's seven-year history."
"Part of our vision for WSOP Europe is to mix poker and pleasure — and introduce players to some of the most exciting destinations in Europe," said WSOP Executive Director Ty Stewart. "Barrière's facilities in Enghien are amazing and there are likely 12 million Parisians all trying to make sure "Phillipe" Hellmuth doesn't win another bracelet on French soil. With our ideal dates scheduled to avoid conflicts for traveling players, expanded TV coverage and qualifiers planned, we expect to be back in record-setting mode in 2013."
The 2013 WSOP Europe schedule has not been announced, but the WSOP again expects to offer seven WSOP gold bracelet events, plus a High Roller event. There will also be an assortment of satellites and cash games available on site.
Read more about the story, plus an exclusive interview with WSOP exec Ty Stewart, right here at PokerNews.com.
For the Turbo Grinders
The schedule for PokerStars' second annual Turbo Championship of Online Poker (TCOOP) was announced on Tuesday. The series will run from Jan. 17 through 27, 2013, offering a guarantee prize pool of $15 million — $5 million more than 2012's inaugural series. The TCOOP was introduced in January 2012 as a fast-action alternative to PokerStars' two other online series, the World Championship of Online Poker (WCOOP) and the Spring Championship of Online Poker (SCOOP).
TCOOP will have 50 events spread over 11 days with buy-ins ranging from $7.50 all the way up to the $2,100 High Roller event. The Main Event will be a $700 NL Hold'em affair on Jan. 27, featuring a guaranteed prize pool of $2 million and a minimum $300,000 for first place. In addition, the winner of the 2013 TCOOP Player of the Series will be awarded a 2014 PokerStars Caribbean Adventure package.
"TCOOP is a great series that offers something for everyone – regardless of the game or buy-in you're looking for – all in a fast-paced format," said Team PokerStars Online's Mickey "mement_mori" Petersen. "Turbos are great because they combine just the right mix of skill and calculated gambling, and you can win a title in just a few hours! I'm especially looking forward to the Main Event and the High Roller on the final Sunday."
This year's series will hold a variety of games including, no-limit hold'em, pot limit Omaha, no limit Omaha hi/lo, no-limit draw, triple stud, HORSE, 8-game, razz, and more. In addition to the wide array of game selection, an assortment of formats will be offered as well, including knockouts, hyper-turbos, shootouts, heads-up, four-max, six-max, big antes, 2x chance, and rebuys.
Poker pro David "betudontbet" Emmons seized the Main Event title in last year's series to win $382,856. Emmons took on Chris "ImDaNuts" Oliver, another successful online pro, heads-up to win it all. The TCOOP Leaderboard winner was Scott "Mongy" O'Reily, who played all 50 events and cashed in 14 of them. That was enough to receive Player of the Series trophy and a SCOOP Main Event High ticket worth $10,300.
Online satellites for TCOOP are currently running on PokerStars.com. Visit PokerStars.com for more information, including the full TCOOP tournament schedule.
Zheng Hua Lei Wins WPT National China
Mainland China welcomed the World Poker Tour this past weekend for a very historic event. Never before had the country hosted such a large buy-in ($1,500), no-limit hold'em tournament, and never before had they seen a star like Phil Hellmuth compete on the felt in the mainland.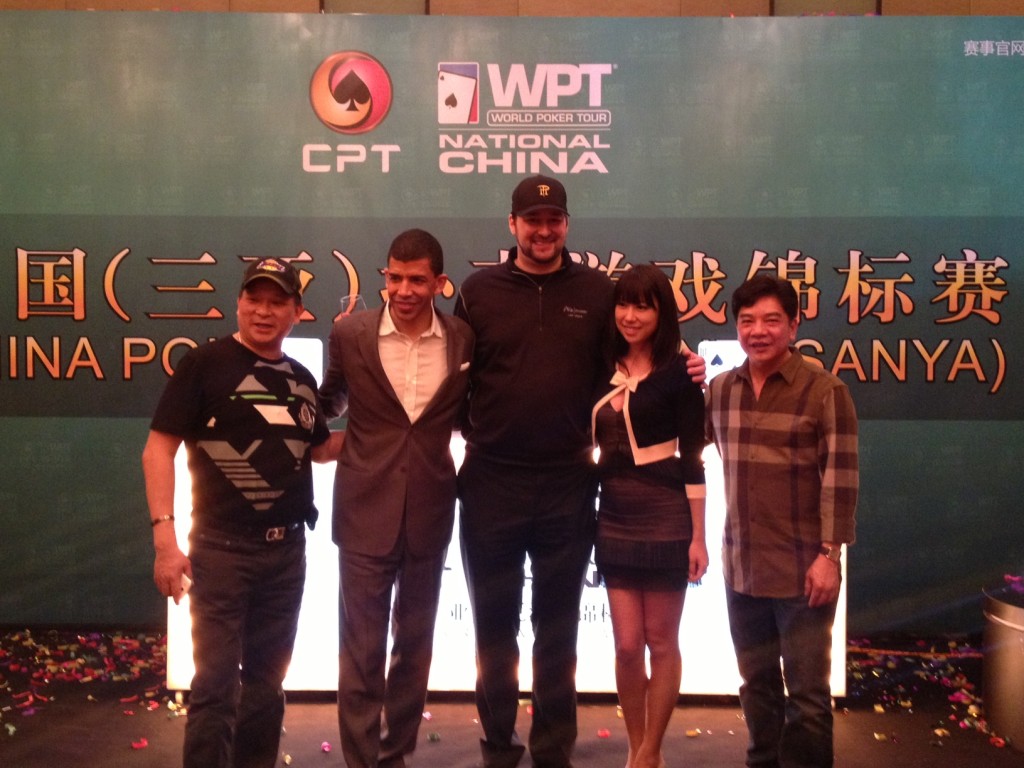 The WPT National China Tournament Sanya was held right off the tropical beaches of Sanya, Hainan Island China, and attracted 542 players. Hellmuth wasn't the only notable poker player to make the trip; he was joined by high profile players like Johnny Chan, David Chiu, McLean Karr, and Wang Feng. In the end, the winner was Zheng Hua Lei, who took down $192,406. He bested You Jia Wang heads up, while poker pro Sam Razavi finished third. Here's a look at the entire final table:
| Place | Player | Prize |
| --- | --- | --- |
| 1 | Zheng Hua Lei | $192,406 |
| 2 | You Jia Wang | $96,203 |
| 3 | Sam Razavi | $48,101 |
| 4 | Yue Cao | $32,067 |
| 5 | Lei Xu | $24,050 |
| 6 | Li Fu Liu | $19,240 |
| 7 | Xue Yi Lin | $15,232 |
| 8 | Zhi Yong Li | $12,827 |
| 9 | Ji Wei Deng | $11,223 |
Hellmuth spoke glowingly about China, and the tournament itself, but he was a bit upset about how he busted:
I have J-J on 7c-3s-2c,button call my all in (15,600) w Jd-2D: yum yum! On TV table, crowd gathers, 10,then river 2! Welcome to China!

— phil_hellmuth (@phil_hellmuth)
With the arrival of the OurGame.com network, which offers 30 different types of games, including poker, and the presence of the WPT, perhaps poker is on the rise in mainland China.
For more, head on over to the WPT Blog.
Get all the latest PokerNews updates on your social media outlets. Follow us on Twitter and like us on Facebook now!