Inside Gaming: Casino Action in Massachusetts and Tennessee; Revel Files for Bankruptcy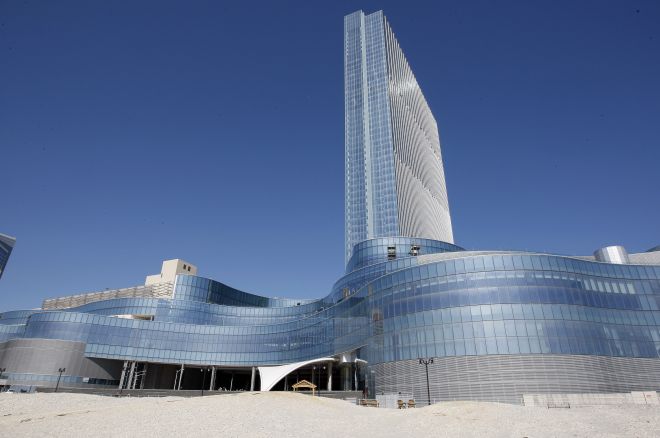 While states like Nevada and New Jersey are jockeying for position in the online gaming world, both Massachusetts and Tennessee are still trying to build a land-based presence. The Massachusetts Gambling Commission is ready to address commercial casino development in the Southeastern region of the state, while two lawmakers in Memphis are fighting to bring casino gambling to The Volunteer State.
And Then There Was One
In 2011, Massachusetts Gov. Deval Patrick signed a law that permitted the state to license three "Las Vegas-style" casinos and a slots parlor. The plan was to focus on three regions of the state: the southeast, the west, and Boston. Development in the Boston and western regions of the state is already underway, but the southeastern development has been met with a myriad of obstacles.
On Thursday, the state gambling commission scheduled a hearing for March 21 in Southeastern Massachusetts to address the future of the commercial casino development in the region. The commission will speak with the Mashpee Wampanoag tribe, which is pursuing federal approval for a tribal casino in Taunton, and other players who have a vested interest in the future of casino gambling in the area. The commission will then decide whether or not to open the region to commercial developers.
The law initially excludes commercial developers from constructing a casino in the region, allowing the Mashpee Wampanoag a head start, but the tribe has been unable to get the ball rolling. They selected a site at the crossroads of Routes 24 and 140, but have been unable to legally convert the land into a reservation. If the tribe is unable to begin developing, the state reserves the right to license a commercial casino.
Andrew M. Stern, managing director for KG Urban Enterprises, a developer interested in building a commercial casino, is pleased with the commission's willingness to seek different avenues.
"We hope that this action represents a genuine move to open the southeast region in short order to commercial applicants so that the region can have the opportunity to join the fair and competitive commercial licensing process already underway in the Boston and western regions of the Commonwealth," he told the Boston Globe.
Cedric Cromwell, chairman of the Mashpee Wampanoah, believes that there is no need for the commission to change its plans.
"We are confident that they [the gambling commission] will agree that making any change to the Southeastern Massachusetts region is unnecessary," he stated.
Cromwell has been meeting with Gov. Patrick to negotiate revenue sharing, and any agreement with the governor would replace an earlier deal rejected by the federal government.
For more, check the Boston Globe.
Memphis Facing an Uphill Battle
Tennessee Rep. Larry Miller and Sen. Reginald Tate — both Democrats — have filed bills that would create a special joint House-Senate study committee to examine the feasibility, legality and economic impact of casino gambling in Shelby County. If approved, the committee would report its findings to the state by Feb. 1, 2014.
House Bill 603 and Senate Bill 691 are the latest attempts to examine or legalize casinos in Shelby County, where Memphis is located. All of the previous efforts – dating back to the 1980's – have not been approved. The closest the state came was in 1992, when casinos began opening in Tunica, Mississippi.
In 2002, an amendment to the state constitution authorized the Tennessee Lottery, which provides scholarships and economic relief in other areas of the state education system. The amendment specifically exempted "games of chance associated with casinos, including but not limited to slot machines, roulette wheels, and the like."
In order to pass a casino gambling bill, Tate and Miller would need to pass a constitutional amendment. There are two ways to do so, and both require legislative action and voter ratification. The most direct process couldn't pit an amendment on the ballot before 2018.
In 2004, Miller sponsored another bill to legalize casino gambling in Memphis, but then withdrew it at the request of then-governor Phil Bredesen. At the time, lawmakers believed that a casino would complement the newly built FedExForum, but Gov. Bredesen thought that it was too soon after the establishment of the Tennessee Lottery and that the state should look for other ways to improve the economy.
In 2004, lobbyist Bill Bruce offered the state Mississippi Gaming Commission estimates that Shelby County residents spend $336 million per year at Mississippi casinos, predominantly in Tunica. Bruce added that 3,500 slot machines, 150 table games, and 50 poker tables could generate between $15 million and $90 million a year in tax revenue for Shelby County.
Knoxvillebiz.com has more.
Revel Files for Bankruptcy
On Tuesday, Revel, an Atlantic City casino that opened in April of 2012, announced that it would seek Chapter 11 bankruptcy protection. The high-quality Revel – a $2.4 billion project (the most expensive casino ever built in New Jersey) - was designed to offer more than just gambling; it was supposed to bring the Las Vegas experience to Atlantic City. It has not, failing to generate substantial revenue.
According to Philly.com, Revel ranked 11th among 12 Atlantic City casinos in January, generating less than $8 million in gaming revenue. Parx, a rival casino in Bensalem, Pennsylvania, generated $40.1 million in the month of January from slot machines and table games.
"This is certainly disappointing, but it is not unexpected," State Senate President Stephen Sweeny (Dem. Gloucester) announced. "The bottom line is that we have to make Revel work. It is too important for Atlantic City and the surrounding area not to see it turn around. Whether that turnaround happens through this bankruptcy filing, new management, or both remains to be seen. But something has to change."
Revel is currently carrying $1.2 billion of debt, and is looking for $250 million in debtor-in-possession financing.
Like City Center in Las Vegas, Revel offers much more than gaming. The property has 10 swimming pools, 14 restaurants, retail, two nightclubs, two theaters, lounges, and a spa. Liza Cartmell, president of the Atlantic City Alliance, believes in Revel because the resort focuses on non-gambling activities.
"All of these expansions and investments together are designed to accelerate the long-term growth of Atlantic City," Cartmell said. "We are still on the path to regaining our position as a tourism destination."
Revel intends to file for a pre-packaged Chapter 11 bankruptcy by mid-March.
For more, check Philly.com.
Photo courtesy of www.state.nj.us
Get all the latest PokerNews updates on your social media outlets. Follow us on Twitter and find us both Facebook and Google+!