Circuit Grinder: WSOP Circuit National Leader Board Points Leader Rex Clinkscales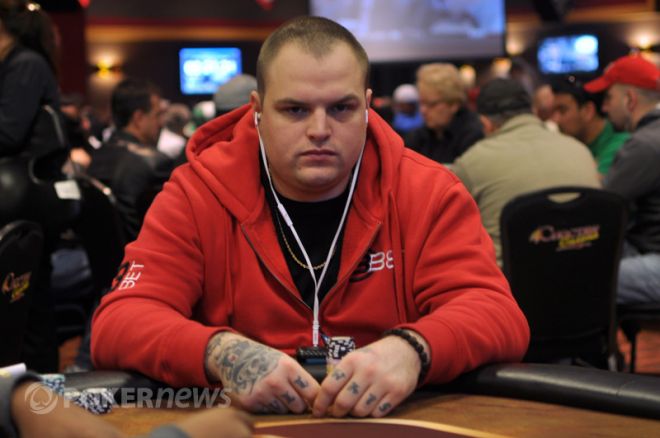 Rex Clinkscales has been playing tournaments for just over two years and already has established himself as one of the most formidable players on the World Series of Poker Circuit. In that short time, Clinkscales has amassed 28 cashes for $126,839, including 15 cashes and ten final tables in the 2012/2013 season—enough to give him 287.5 points on the WSOP Circuit National Leader Board and a seat in this year's National Championship.
Despite his success, Clinkscales has the same stigma as legendary NFL quarterback Dan Marino: he doesn't have a ring—the WSOP Circuit's equivalent of a championship bracelet. That's not to say he hasn't come close. Clinkscales finished runner-up in both the 2011/2012 Harrah's Rincon Event #1 $355 No-Limit Hold'em and 2012/2013 IP Biloxi Event #10 $365 No-Limit Hold'em for $13,504 and $8,460 respectively. He also had a third-place finish in the 2012/2013 Horseshoe Bossier City Event #10 $365 No-Limit Hold'em for $8,097.
*Check out Clinkscales' PokerNews Player Profile.
Clinkscales recently sat down with PokerNews for an in-depth interview to talk about his poker origins, how the came changed his life, and why he's hopeful for the future.
PokerNews: For those of you who don't know you, can you tell us a little about yourself
Clinkscales: I'm 30 years old, grew up in Texas, and have always been very close to my family. My mother, Bonnie Clinkscales, and grandmother raised me. This year has been especially tough on me as my grandmother passed away in February, and I'm playing the rest of this year for her.
I have a beautiful daughter who is going to be ten this year. She lives in Texas with her mother. I just wish I was able to see her more often. I enjoy sports, both watching and playing. Sports have always been a part of my life growing up, which I feel led me in a weird sort of way to poker. Mostly the competitive nature of the game.
When did you decide to play poker professionally and what factors led to that decision?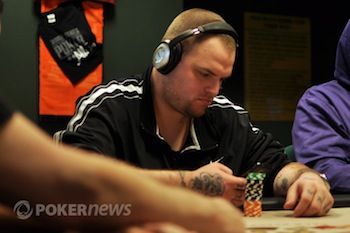 I have never been the type of guy to work a nine-to-five job. Clocking in and being micro managed day in and day out just wasn't appealing. I love to travel and experience new places and meet people from different walks of life. Poker gives me the ability to do all of that. It isn't the easiest of "jobs," but to me it's the most rewarding.
I started playing poker in college just for fun and quickly fell in love with the game. It kinda just hit me, a paradigm shift I guess. I was like, "Wow, I can actually support myself doing what I love, all the while not being chained to a desk job, and I'm good at this." So it began, the start of my poker career.
I made the decision and moved out to Las Vegas the summer of 2006 and started grinding away at cash games. I won't say the transition for me to move from Texas to Las Vegas was an easy one because being away from my daughter and family was very difficult, but I felt it in my heart that Vegas was were I needed to be. At first, when I got out to Vegas, things were rough. I didn't have very much of a bankroll and before you knew it I got felted and was questioning my move to Vegas. Since my support system, my family, was back in Texas I went home to regroup. Before I knew it, I was back on the felt in Vegas again. This time I was a little more prepared. I didn't play tournaments very much at all and thought they were too boring. Playing cash when I felt like it was "the nuts" at the time. I didn't have very good bankroll management so I was always just grinding to pay bills and expenses.
It wasn't until April of 2011 when the WSOP Circuit came to Caesars Las Vegas did I take a shot at tournaments. Cash was getting a little boring so I thought why not try a tournament. Who would have thought, I cashed in three out of four events and got hooked on the WSOP Circuit and MTTs right away. Since then I have cashed 28 times on the WSOP Circuit and made my fair share of final table appearances.
Can you tell us a little bit about your various tattoos? Do you think they help give you an intimidating aura at the poker table?
I'm not entirely sure. Maybe at first sight people might be a little intimidated, but once they get to know me they soon get over it, and just start calling me down light. When I first started on the WSOP Circuit, I was like, "Why do I always get called down by third pair and all kinds of weak hands?" Then I realized it was because of my image at the table with my tattoos.
Players always assume I'm a bad ass trying to run over the table and therefore I must always be bluffing. I now use that to my advantage. Though I do like to run over tables, I do so in a very calculated and strategic way. By the way, i don't think getting a good nine-to-five job would be the easiest with all my visible tattoos so I better just find a way to win at poker or I might be in big trouble.
You currently lead the WSOP Circuit National Leader Board and essentially have a spot secured in this year's National Championship. Was that a goal of yours? How hard was it to obtain so many points?
It was not a goal of mine to be the points leader going into the season, but it was a goal for me to make it to the National Championship. I have pretty much been near the top of the leader board ever since the season began in Biloxi last year. I think it's pretty cool to be on top of the WSOP Circuit Leader Board so I thought why not just strive to keep myself up there. Though once you secure a seat into the National Championship, there is really no difference in being number one or being number 60. Everyone gets the same thing.
It would be cool if the WSOP would give out an award for WSOP Circuit Player of the Year or something like that. It would make wanting to stay on top after already qualifying more appealing, and as for obtaining 287.5 points, it was fairly difficult. As poker players know, there is a lot our skill has to overcome each and every tournament, table draw, luck, variance, etc. I am very proud to play on the WSOP Circuit and be points leader, but I do get a lot of sick needles and it is disappointing to obtain that many points and make many final tables with still no ring. Coming as close to being one card away from winning a ring twice and watching it just slip away kinda sucks; however, it makes me more committed to work very hard on my game and just continue to improve and move forward.
What sort of things will you do to prepare for this year's National Championship?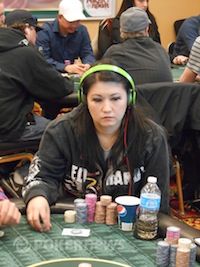 My girlfriend, Ting Ho, just locked up her seat to the National Championship in Council Buffs. She finished second in Event #9. I'm very proud of her. So now I'm not sure if we will be going to the last two stops of the season or not. As of right now, we want to head back to our home in Vegas and spend some time quality time with our family. Then it's off to Hawaii for some "us" time and getting our minds and spirits right for the National Championship.
How do you feel about the National Championship being moved to New Orleans?
I'm not a very big fan of the move. I would have preferred they have it right before the WSOP in Vegas just like they did the first year when Sam Barnhart won the event. I don't think very many pros will make the trip out to New Orleans, as there is a scheduling conflict with the WPT at Bellagio in Vegas.
Despite all you success, you don't have a WSOP Circuit ring and hold the WSOP Circuit record for most final tables without a win. Is this something that weighs on your shoulders?
All I can do is just keep putting myself in a position to win, and soon enough I will. I plan on getting over that hump and winning multiple rings. I have been one card away and lost it on the river. If a few cards fell differently, I would have four rings right now. All though it does suck to not have a ring, I know my time will come, so I just got to keep playing my game and stay focused and not worry about the ring. As for the record for most WSOP Circuit final tables without a ring, it can be a little irritating at times, and obviously I get needled about it a lot by my friends, but I can guarantee, I will have my name off that list in the very near future.
To date, what is your proudest poker accomplishment and why?
I'm not sure if I'd call it accomplishments, but through poker I've gained many true friends that I consider family. I've learned a lot about myself and have grown as a person. Poker has given me so much already. I can honestly say, without the WSOP Circuit, I wouldn't have visited some of the interesting cities I've been to.
The most important thing poker has led me to is my girlfriend. We met on the circuit in Southern Indiana. She is an amazing person whom I love very much. She is very supportive of me and my career choice, and since she plays poker and travels the circuit everything works out great for us. She is a great player and we really make a fantastic team. She also keeps me focused and grounded. But in terms of tangible accomplishments, ask me that question after this summer and hopefully I will be able to answer that question with a bracelet.
Have you played the WSOP before? Any success? What sort of events will you be playing this year?
Last year I tested the water and only entered three WSOP events last year. This year I'm ready to play a full schedule. I'm playing an event every day. Tournaments will be between the WSOP, Venetian, Binion's, and the Golden Nugget. It's what my girlfriend calls "Summer Camp", but I call it a two-month mission. Who knows, maybe I'll win a bracelet before the ring. Again, I'm playing this entire season for my grandmother who passed away on February 4, 2013—hopefully I can make her proud.
Also, I would like to send a shout out to my mother Bonnie Clinkscales for always being there for me, and my second mom, Ms. Kat Bowen. Plus all my circuit friends, you guys are awesome.
Get all the latest PokerNews updates on your social media outlets. Follow us on Twitter and find us on both Facebook and Google+!