Rush Street Productions to Launch Poker Night in America; Adds Nolan Dalla to Team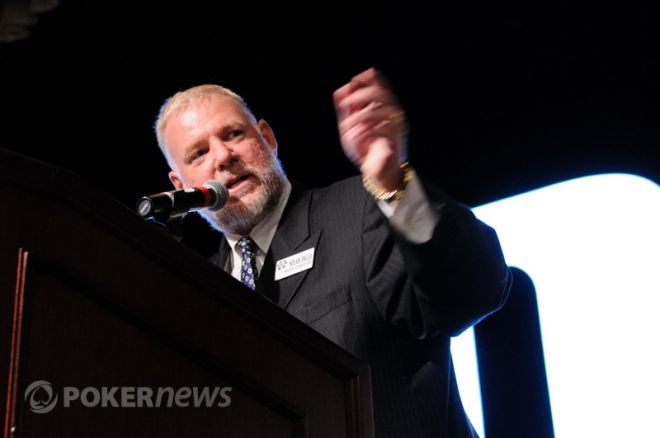 There's a new poker show headed to television screens across the nation. Rush Street Productions, which is headed by former Heartland Poker Tour co-founder Todd Anderson, has announced the creation of Poker Night in America (PNIA), a one-of-a-kind TV poker experience that will emphasize fun, variety, entertainment, and interesting story telling.
"We are looking to film the biggest and the best poker events at premier venues," said Anderson, who partnered with Chicago-based Rush Street Gaming for the venture. "We're going to bring a fresh approach to how poker is shown on TV, making the show relevant to the average viewer. We think the world is ready to watch poker in a whole new way."
The show will focus on "made for" events that feature poker pros and/or celebrities playing at stops around the country. In addition, viewers will be encouraged to participate through interactive play-at-home components, including playing online for a chance to win prizes and even a TV appearance.
In a recent blog post on pokernight.com, Anderson revealed the inspiration for PNIA:
"Poker Night in America will debut on American television sometime in early 2014. My goal is to make it very different from any other poker show. Ironically, to do so this new show will focus less on poker and more on the interesting story lines and characters in the world of poker and gambling. I've been involved in TV and poker for the past eight years and if there's one thing I'm sure of it's that this business is chalk full of fascinating people and stories. Besides a TV show, Poker Night in America will also be a traveling tour. There will be events across the country that anyone can play and get a chance to be on TV. If all goes as planned, each of these events will showcase celebrity appearances as well as some of the most recognizable poker players in the world. In a word I want Poker Night in America to be 'fun.' Fun events. Fun TV.
The first PNIA television event will take place at Turning Stone Casino in Verona New York on August 10 with the annual Empire State Poker Classic, a $1,650 buy-in event with a guaranteed $500,000 prize pool that is open to the public. Anderson is planning to film at least four additional events this year with a planned TV debut in early 2014.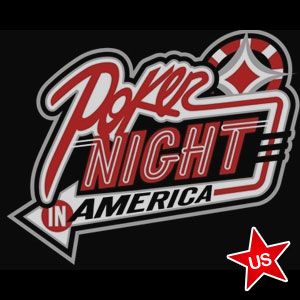 "We are looking forward to hosting the first Poker Night in America," said Turning Stone Director of Poker Operations Jason DiBenedetto. "Todd Anderson has an excellent reputation in the TV poker industry and we are excited to be working with him again. It's also a great opportunity to go beyond the walls of our casino and promote our property to a TV audience."
Earlier this week Anderson announced that World Series of Poker Media Director Nolan Dalla would be joining the PNIA team. "I'm very happy to announce that Nolan Dalla is joining us at Poker Night in America," he said in a blog post. "After all these years, I finally get to work with this man that I so deeply respect. I'm honored that he's taking the plunge. And as I've told him many times, this is no sure thing. It's a very ambitious project and it's going to be damn hard to get this off the ground."
"Right now, my priority is to create a television show like nothing that's been done before," Dalla explained in his own popular blog. "This is the first hand of a new poker game. And I'm moving all in." He went on to add: "I'm leaving the World Series of Poker Circuits after nine full seasons. However, I will continue to serve as Media Director for the World Series of Poker and WSOP Europe for what I hope will be many more years to come."
Get all the latest PokerNews updates on your social media outlets. Follow us on Twitter and find us on both Facebook and Google+!