Viktor "Isildur1" Blom Pays Out $38,000 in Full Tilt Poker's Blom 100 Challenge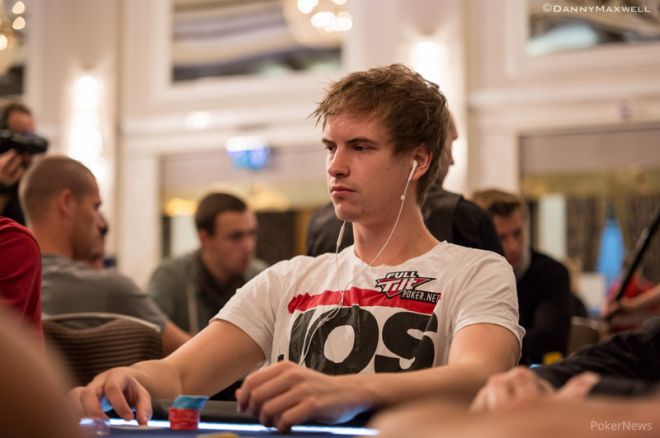 Late last month, Full Tilt Poker announced an exciting promotion that would see Viktor "Isildur1" Blom take on 100 freeroll qualifiers in a special series of heads-up sit-and-gos. Blom put up $100,000 of his own money and offered to pay out $1,000 to anyone who could take him down.
"I plan to win all 100 of these, so good luck, I guess," Blom said before the matches began.
Those matches have been completed, and the results are in. Blom won 62 of the 100 heads-up duels, meaning 38 players walked away with $1,000 for besting the poker superstar. Each of the heads-up tournaments had starting stacks of 1,500 chips and a traditional turbo heads-up no-limit hold'em structure at Full Tilt Poker.
Here are some facts and figures from the series, provided by Full Tilt Poker:
Players qualified by participating in daily Twitter competitions, making a deposit of $20, cashing in a multi-table tournament, or winning a sit-and-go on Full Tilt Poker.
The heads-up sit-and-gos began on Oct. 26. Blom played 10 Full Tilt Poker players a day, five at a time.
The average match lasted 34 hands, with the longest running 86 and the shortest over in just 1.
At one point Blom was down 11 matches to the qualifiers, with 11 wins against 22 losses.
Blom eventually battled back and took the lead, 29 to 28, and never relinquished it. He finished with a 62-38 record.
As part of the promotion, Blom also answered dozens of questions from Full Tilt Poker Twitter followers. Want to know more about the masked man? We picked out some of our favorite responses:
@CakeEater12: most amount of $ you've flipped for?
Blom: $50k I think, I ran so bad at flips.
@Vimio_NL: How much time did it take, to build your bankroll to 100K for the first time?
Blom: 8-9 months since first time I played.
@ryan211: How do you prevent tilt?
Blom: Sometimes I don't :)
@SpinTheDial: How much does your place in London cost?
Blom: Too much.
@Christoph1288: Hey Viktor, is NLHE still your favorite game? Do you have any hobbies?
Blom: NLHE is still good. Mario Kart Pro in training.
@TheOzzmeister: Biggest "aha-moment" so far in poker, when it comes to learning?
Blom: When I played low stakes SNGs I learned quickly how much aggression was worth in a game. High blinds meant I could shove every hand and others never seemed to get that back then. One Russian guy was more aggressive than me, and he was the biggest winner at the time.
@Tandovski: have you ever been so disappointed with a sandwich that your shoes have ignited?
Blom: Remind me not to go where you go for a sandwich
@ffooonk: do u miss the time when u were playing 6+ tables of 500/1000 PLO HU instead of these capped plo or fixed limit games nowadays?
Blom: Yea for sure I do, but they'll be back again one day.
Download Full Tilt Poker through PokerNews and receive a free $25!
Get all the latest PokerNews updates on your social media outlets. Follow us on Twitter and find us on both Facebook and Google+!