Chan Pelton Stripped of Title, Banned from Properties for WSOP Circuit Chip Theft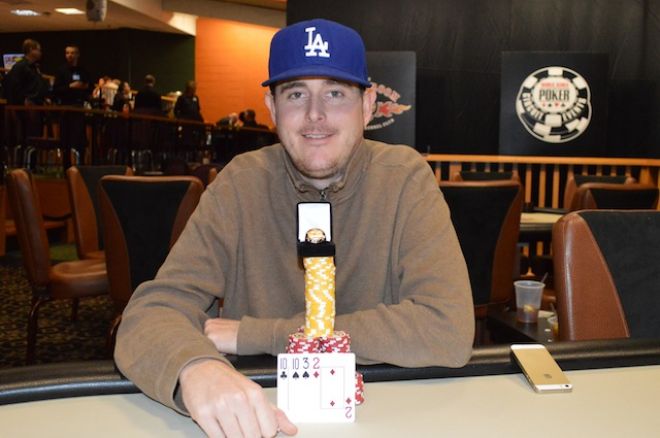 Last week, three-time gold ring winner Chan Pelton, who topped a field of 181 in Event #9: $1,125 No-Limit Hold'em to win his third ring and $47,061 in prize money, was caught attempting to remove a T25,000 chip from play at the World Series of Poker Circuit Palm Beach Kennel Club. The action has cost him dearly as he has now been stripped of the title, disqualified from the WSOP National Championship, banned from all Caesars properties, and will receive no prize money.
The punishments were handed down by both the PBKC and WSOP after the former entity completed their investigation.
"An act of theft of poker room property — the removal of a poker chip off the poker table – by one of the two remaining players in the event – was confirmed by video surveillance and by the perpetrator in question, who later returned the stolen chip," the PBKC said in a statement. "PBKC's review confirms that the integrity of the event was in no way compromised, and the impact of the incident only caused harm to the perpetrator himself."
The removal of the chip is a violation of WSOP Tournament Rule 39, Section A, Part ii, and the PBKC has stated that Pelton's intent was not considered in their investigation. Pelton claimed he only wanted it for a souvenir, though many posters in a dedicated TwoPlusTwo thread believe his real intention was to use it in the $1,675 Main Event.
In accordance with Tournament Rule 39, Section D, Pelton was disqualified from the event and the title and first-place prize money, which had been frozen by the casino, was awarded to the original runner-up, Chris Bolek, who seemed pleased to be awarded the victory.
"The integrity of our games is of upmost importance and regardless of the intent in question from this incident, we cannot sit idle and risk the stolen chips being re-introduced in the future," said PBKC Card Room Director Noah Carbone. "We take great pride in providing a fair and secure environment for our valued patrons and this unfortunate incident, while discovered and handled swiftly, should serve as a reminder to players that tournament chips are the property of the poker room and must remain on the table at all times."
"As operators, we must follow the rules — just as we expect players to follow the rules — and any violation of the rules, must be dealt with in a manner that ensures integrity of the event in question, as well as future events. If rules infractions occur, we view incidents in the worst case scenario plausible, and as such impose penalties governed by our rules to ensure the best possible outcome for all players in the future and to best ensure integrity of events on a going-forward basis," Carbone added.
Not surprisingly, Pelton was banned from PBKC property in the future. Likewise, Pelton faced repercussions from the WSOP, which released a statement of their own.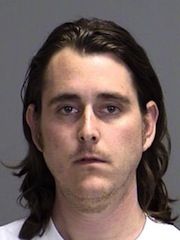 "The individual who admitted the theft and violation of tournament rules will no longer be eligible for the National Championship and is also being served an indefinite suspension from all WSOP-related events taking place at Caesars-owned properties, effective immediately," the statement said. "This suspension is a companywide casino ban, forbidding the individual to step on any Caesars-owned property in the future. Failure to comply will result in trespassing charges, and possible further law enforcement."
Pelton had won his second ring earlier that week by taking down Event #2 $365 Pot-Limit Omaha Eight or Better for $12,181. That win remains unaffected. The two victories made Pelton an overwhelming favorite to win the stop's Casino Championship, which comes with a seat into the 2014 National Championship, but now that title will go to the player second in points, which appears to be Jeffrey Gunnip with 80 points.
This isn't the first time Pelton has found himself in hot water. On May 25, 2012, KBTX Bryan/College Station, TX reported that then 29-year-old Pelton was arrested for possession of a substance and possession of marijuana after police found him asleep in a running car.
According to a probable cause statement, police woke him, searched the car, and discovered a pound of packaged marijuana, Xanax pills, and $1,760 in cash, which he claimed as online poker winnings. Pelton reportedly admitted to police that he intended to sell the marijuana, though he later denied this claim.
*Lead photo courtesy of WSOP.
Get all the latest PokerNews updates on your social media outlets. Follow us on Twitter and find us on both Facebook and Google+!
Executive Editor US, PokerNews Podcast co-host & 2013 WSOP Bracelet Winner.