Worth His Salt: The UK's Jack Salter is Looking to Make a Name for Himself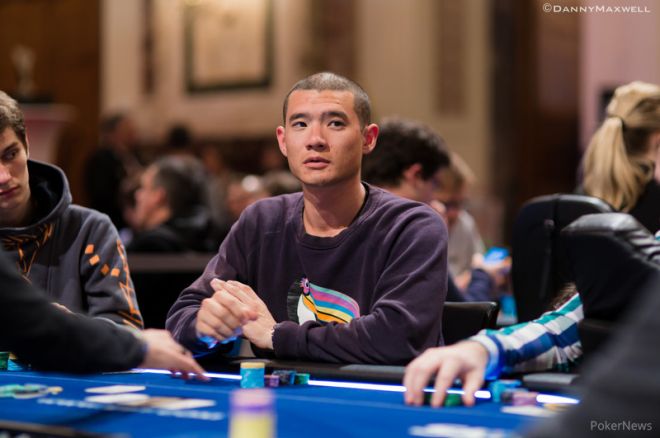 The 2012 PokerStars Caribbean Adventure was the first time PokerNews heard the name Jack Salter. It happened when someone asked for an update on him in the live blog. Unfortunately, no one knew who Salter was, what he looked like, or where he was sitting. He was merely another face in a sea of anonymous hopefuls.
Two years removed, Salter is one of the most recognizable and friendly faces on the European Poker Tour (EPT). That's because he is achieving what many players fail to find — prosperity in poker. Salter's successes are the result of hard work, determination, and perhaps, most important, bankroll management. Of course, these are all lessons the 27-year-old Londoner had to learn along the way.
"I was at uni and some guy told me he was paying his rent from playing online poker," Salter explains when asked how he was introduced to the game. "I'd never even heard of poker up until that point. So I thought I'd give it a try and see if I could do the same."
Salter began by playing $3.00 sit-n-gos on PokerStars, and he got off to a rocky start. "I was pretty terrible," Salter laughs. "I think I lost quite a bit on that."
His learning curve was long, due in no small part to his ignorance of poker books, forums, and other learning tools. "It took me a couple of years to learn what people could probably learn in a couple months I guess," he admits.
Eventually things started to click for Salter, and he took down a $10 rebuy tournament on iPoker, a victory that earned him $3,000.
"Even though I was pretty terrible and I didn't really know anything about poker, the only thing I had heard of was bankroll management, so ever since I won that $3,000 I just stuck on a strict bankroll management," says Salter. "I've managed never to go broke like a lot of players do."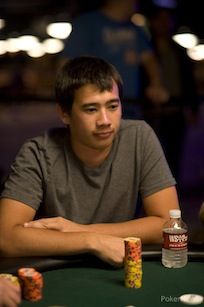 While $3,000 isn't exactly life-changing money to most, it was for Salter, who dropped out of college to play full time. It was obviously a risky decision, but one that's paid off as he has amassed $454,855 in total live earnings.
So what did Salter's parents — an English father and Chinese mother — think of his decision to forgo his education in favor of poker?
"My dad plays himself, and he's quite a fan. So I always give him the 1% when I play," Salter says. "My mum, I guess if I'm bringing in the money she's happy enough."
Salter's decision, and subsequent success, even inspired his younger brother, Louis, to follow in his footsteps. To this day, the Salter brothers, who have two non-poker-playing sisters, travel the circuit together in searching of their next big score. This past January, both happened to find it at the 2014 Aussie Millions Poker Championship in Melbourne, Australia.
It was there that Louis notched three cashes in a two-week period — 42nd in the $1,100 No-Limit Hold'em for $3,983; fourth in the $1,100 No-Limit Hold'em Accumulator for $36,332; and 58th in the Aussie Millions Main Event for $13,123. Conversely, Jack only had a single cash, but it was a big one; in fact, the elder brother earned his first six-figure score after topping a field of 69 players to win the $5,000 Six-Max No-Limit Hold'em for $100,942.
"To actually just win something is amazing," says Salter, who puts an emphasis on having fun at the table. "I never really believed anyone when they said it was about winning and not money, but for at least that particular tournament, winning was a bigger deal for me than the money."
For Salter, poker was always a pursuit of money, but after a few years on the circuit, he's experienced a paradigm shift.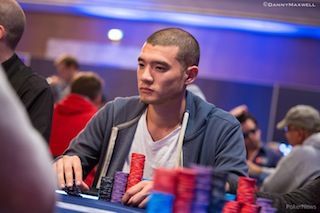 "It's always going to have to be predominantly about money. I used to see it way more that way, as absolutely only money, but now I see it as also a lifestyle and what I enjoy doing," Salter states. "It might make more sense to stay at home and grind online, but I'd really like to continue to come and win something big."
The only other victories on Salter's résumé are in the 2011 Palm Beach Big Game £1,000 No-Limit Hold'em for £30,000 and in the 2014 £100 Super Deepstack Turbo at the UK & Ireland Poker Tour (UKIPT) Dublin for £4,150. That said, he's had bigger scores including third in the 2013 UKIPT London for $95,865; fourth in the 2013 World Poker Tour National Dublin for $29,493; and 24th in the 2013 World Series of Poker Event #56: $2,500 No-Limit Hold'em for $21,326.
As for the EPT, Salter has yet to break through since first playing at the Deauville stop back in Season 8. However, last month in Vienna he got a nagging monkey off his back — he cashed in an EPT Main Event for the very first time.
"I was thinking the other day there can't be too many people who come back for more after they brick 10 or so Main Events," says Salter, who took 43rd in the EPT10 Vienna Main Event for $20,134. "I felt I still had a good edge on the field, I didn't think I was playing terrible or anything, and that was the reason for not cashing, I was blaming it largely on variance. Plus I'm a fair bit more experienced now than when I started. I kept at it. I was hoping the first one would have been a win, but that's not the way it went."
While things often don't go according to plan, Salter is willing to wait and put in his dues. He continues to practice strict bankroll management, which is slowly allowing him to move up in stakes. If his recent accomplishments are any indication, his discipline and patience is starting to pay off.
This summer, Salter will travel to the WSOP for the third time, and of course he's hoping it'll be the charm. With an incomplete education and little work experience (he's only ever had one job, one that lasted a mere six months when he was 18), Salter realizes he must make poker work.
"Even over a few years time, with the size of these fields, all you can do is keep trying to get deep," Salter concludes. "Maybe the huge score will never come, but hopefully even if that happens I'll still be able to do well enough to stay in the game."
Get all the latest PokerNews updates on your social media outlets. Follow us on Twitter and find us both Facebook and Google+!
Executive Editor US, PokerNews Podcast co-host & 2013 WSOP Bracelet Winner.