Lottery Giant GTECH Purchases IGT for $6.4 Billion: "It Will Transform The Gambling Industry"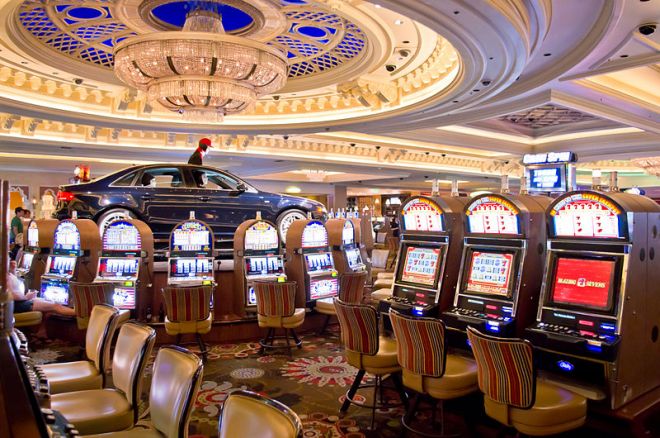 Another multi-billion dollar deal announced on Wednesday could redesign the future of the gambling industry.
On July 16, Italian lottery operator GTECH announced a $6.4 billion deal to take control of Las Vegas-based slots producer International Game Technology (IGT).
The purchase is expected to lead to the creation of a new gambling giant with combined revenues of approximately $6 billion.
According to Reuters, GTECH will complete the operation – which represents the biggest foreign acquisition by an Italian company in 2014 – by paying $4.7 billion in cash and taking on $1.7 billion of IGT's debts.
The deal was finalized after GTECH's advisors — which include Credit Suisse, Barclays and Citigroup — considered it to be a positive move for the company.
As a result of the merger between the two groups, GTECH plans now to create a new holding company named NewCo which will be based in the United Kingdom and will be listed on the New York Stock Exchange (NYSE).
Announcing the deal during a conference call held on Wednesday, GTECH CEO Marco Sala said that "it is a historic day for GTECH, a day we firmly believe will transform the gambling industry."
"When you think of lotteries, you think of GTECH; when you think of slot machines, you think of IGT," Sala explained about the importance of the deal.
"This transaction is transformational for our business," Sala continued. "With limited overlap in products and customers, the combined company will enjoy leading positions across all segments of the gaming landscape."
Sala's words were echoed by IGT CEO Patti Hart: "I'm extremely pleased to reach a definitive merger agreement with GTECH as a result of our exploration of strategic alternatives to maximize shareholder value. Together we are uniquely positioned to provide the industry's broadest and most innovative portfolio of best-in-class products, solutions and services."
With the operation, GTECH plans to consolidate its position at the international level and also become less dependent on the Italian gambling market, where the total net spending for gaming fell 6.6% last year, going well below the average global grow rate of 4.2%.
GTECH's transaction follows the one concluded by Canada-based gambling giant Amaya Gaming Group which announced a $4.7 billion deal to take control of the Rational Group and its brands PokerStars and Full Tilt Poker.
Get all the latest PokerNews updates on your social media outlets. Follow us on Twitter and like us on Facebook now!
Photo courtesy of Antoine Taveneaux via Wikimedia Commons