Inside Gaming: IGT Doubles Down Online, MGM Eyes MA, and More from Macau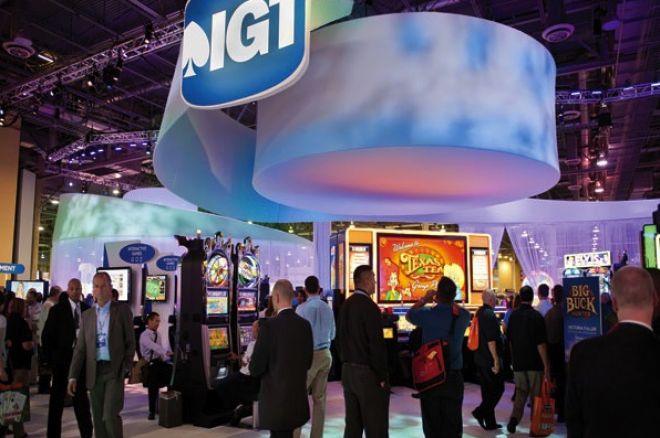 This week in gaming news, IGT ponies up another $500 million to secure its place as the front-runner in the American online gaming industry. There isn't an actual industry yet, but with its latest acquisition, IGT is dominating it. On the other side of the country, MGM is joining the race for a Massachusetts casino license. It's too early to pick a front-runner there, but at least there's a guaranteed prize. And Macau reminds us that it doesn't care about online poker or slots or horses or anything at all that isn't baccarat.
IGT Wagers Another $500 Million on Online Gaming
International Game Technology isn't playing any games when it comes to the future of the gambling industry. Determined to position itself as a leader when the Internet age reaches the United States, IGT bought Swedish poker network Entraction in May for $115 million. IGT was among the first companies to apply for a license when the Nevada Gaming Commission gave intrastate online poker a green light in December. And last week, the Nevada-based slot manufacturer put even more money where its mouth is, reaching an agreement to pay up to $500 million for online gaming company Double Down Interactive.
Double Down, which operates a social-gaming casino on Facebook, boasts of a million unique players a day. Current Double Down customers can't place real-money wagers. Instead, they earn points for playing slots, slot tournaments, blackjack, video poker, and roulette against each other and against automated opponents. According to AppData.com, Double Down's Facebook application has 4.7 million monthly active users, up from 3.3 million in October.
"The addition of Double Down launches IGT into a leadership position in social gaming, extends our global reach through new mediums and leverages our unmatched expertise in game development," IGT CEO Patti Hart said in a statement released jointly by IGT and Double Down. "As technological innovations increasingly influence consumer behavior, social dynamics are quickly transforming entertainment and gaming experiences everywhere.
IGT's slots are ubiquitous in brick-and-mortar casinos, and the company's strategy emphasizes making the same game titles available to gamblers on all platforms. "Someone playing Golden Goddess on a social website might be inclined to go play a Golden Goddess slot machine at a land-based casino," explained Nomura Holdings gaming analyst Harry Curtis.
According to the terms of the deal to acquire Double Down, IGT will shell out $250 million in cash and $85 million in retentions payments up front, followed by an additional $165 million in payments over three years based on Double Down reaching financial benchmarks. Double Down's CEO, Greg Enell, will continue to lead the company from its headquarters in Seattle, WA.
VegasInc.com has more on the deal, and read IGT's press release for yourself.
MGM Joins Fight for Western Massachusetts License
MGM Resorts International is done sitting on the sidelines of the competition for a Massachusetts casino license. On Thursday, MGM finalized a deal to buy 150 acres 65 miles west of Boston, in Brimfield, Mass., to use for a western Massachusetts casino resort. In November, the state authorized the licensing of one casino in each of three regions — Boston, western Massachusetts, and southeastern Massachusetts.
"When we decided to get actively involved in Massachusetts, we scoured the state for a location that provide the rural setting that New Englanders want," MGM Chairman Jim Murren said. "The remote nature of this property, along with its proximity to the Mass Pike, is exactly what we had in mind." The wooded land is currently owned by Rolling Hills Estates Realty Trust.
MGM will have to outbid Ameristar Casinos, Penn National Gaming, and the Mohegan tribe, all of which have already expressed interest in the western Massachusetts casino license. The Mohegan tribe, which operates the Mohegan Sun in Uncasville, MA, already negotiated a 99-year lease on 152 acres in Palmer, MA, only a few miles from Brimfield.
Wynn Resorts Ltd. has focused its attention on the Boston license, lobbying to build a casino near the New England Patriots' Gillete Stadium in Foxborough, MA. The proposal, however, has not been wellreceived by locals. Caesars Entertainment, whose CEO, Gary Loveman, lives in Boston, is also pursuing the Boston license. The Mashpee Wampanoag tribe is guaranteed first shot at the southeastern license along with its partner, Genting Ltd., the Malaysia-based casino giant, which just opened New York City's first casino and is campaigning hard for full casino gaming in Florida.
The Las Vegas Review-Journal and VegasInc.com have more.
With Baccarat Driving 90 Percent of Macau Revenue, New Slot Regulations Barely Cause a Blink
More than 90 percent of Macau's 2011 gaming revenue was generated by baccarat, according to information released on Tuesday by Macau gaming authorities. Over 73 percent of the gaming paradise's $33.5 billion take was generated by high-end baccarat players, while mass-market baccarat players contributed another 18 percent. Baccarat is becoming an increasingly important component of Las Vegas gaming revenue, as well, with most high rollers dedicating their gaming dollars to the high-variance table game.
Slot machines generated only 4.3 percent of Macau's gaming revenue, while Sic-Bo accounted for 1.8 percent. Blackjack, dog and horse racing, lotteries, scratch cards, and sports betting accounted for the rest.
With slot machine revenue such a small contributor to revenue, barely anyone even noticed that the Macau government issued new regulations that ban slot parlors from operating in Macau's residential areas. By the end of March, slot parlors will only be permitted within 500 meters of a casino or located in existing commercial buildings. Only two existing parlors will be forced to close as a result of the regulations. Macau slot parlors are a small part of the portfolios of two casino companies, Melco PBL and SJM Holdings. No U.S. companies are affected.
Casino City Times reports on the new slot regulations, and the Las Vegas Review-Journal has more baccarat numbers with a mind boggling number of zeros.
Follow PokerNews on Twitter for up-to-the-minute news.
*Photo courtesy of CasinoEnterpriseManagement.com