Puerto Rico Plans to Convert Former U.S. Military Base into Casino Resort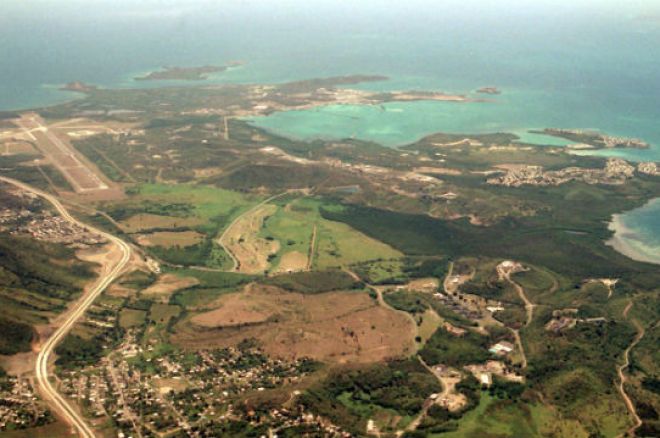 The Caribbean island of Puerto Rico plans to boost its economy and attract foreign investments by developing a casino resort on the former U.S. military base Roosevelt Roads Naval Station.
According to a joint request for qualifications issued by Puerto Rico's Department of Economic Development and Commerce and the Roosevelt Roads' Local Redevelopment Authority, the 3,000 acres of coastal land and facilities is now available for developers "with the experience and ability to design, build, operate, maintain and finance all or part of one of the most attractive sites in the world."
As reported by InterGameOnline, the executive director of the Local Redevelopment Authority Malu Blázquez Arsuaga said the plan "marks a milestone in the redevelopment process of the land at Roosevelt Roads that will create the jobs and spur economic development that will transform the lives of the people and economies of the region and Puerto Rico."
The project, which Puerto Rico Governor Alejandro Carcìa Padilla estimates could create over 20,000 jobs and attract investments of more than USD$2 billion, includes the transformation of the Roosevelt Roads Naval Station into a complex that will include residential areas, an industrial park, several marinas, hotel properties and casinos.
"Not only is the land's vast size and pre-existing infrastructure unusual," Blázquez Arsuaga continued, "but it also offers unparalleled access by sea and air, a year-round tropical climate, passport-free travel for US citizens and competitive tax benefits for investors.
The Roosevelt Roads Naval Station was built to serve as a military air base in 1943, when the U.S. President Franklin D. Roosevelt thought a base in the Caribbean could be useful for the United States during the Second World War.
Over the decades, the area was transformed into a naval station (1957) and, as the military left it in 2004, it has been used as a public airport.
Get all the latest PokerNews updates on your social media outlets. Follow us on Twitter and like us on Facebook now!