Molly Bloom on Hollywood's Elite, Billionaire Boys Club, and Her New Book Molly's Game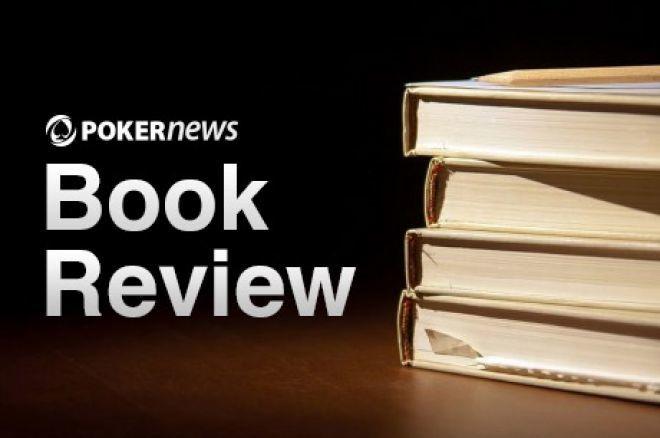 In 2013, "Poker Princess" Molly Bloom, pled guilty to charges of running illegal high-stakes poker games for Hollywood stars and Wall Street millionaires. Now, Bloom, who was sentenced to a year of probation and fined $1,000, has peeled back the curtains on the legendary game in her new book Molly's Game: High Stakes, Hollywood's Elite, Hotshot Bankers, My Life in the World of Underground Poker.
The book tells the story behind the high-stake poker games — which included Hollywood A-listers Tobey Maguire, Ben Affleck, and Matt Damon — and on Bloom's downfall when she was among 34 people indicted on illegal gambling charges tied to Russian organized crime.
"For a few brief hours, once, sometimes twice a week, high up in a beautiful five-star hotel suite, a series of regular (yet anything but regular) players left everything else in their lives at the door, and had an experience that very few people in the world ever get to have," Houston Curtis, who played in the game, previously told the New York Observer. "I will be forever grateful for that time in my life, and for the role that Molly played in making it happen on a consistent basis."
Blooms book is revealing and grabbing. Often discussed as folklore, the book offers an insider's look into the high-stakes poker games that celebrities frequent in a world we can only imagine being a part of.
PokerNews recently spoke with Bloom about her book and plans for the future, so let's get into it.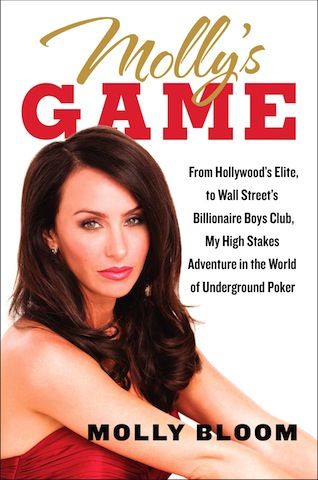 PokerNews: What inspired you to write this book that revealed so many intimate details about your life?
Bloom: I think that there are a couple reasons. One, there are a lot of inaccuracies of what this was in the press for about two years. I didn't talk to reporters. I really didn't have a platform to tell my side of things ... [so I thought] it might be about time to tell my side. That was one of them. Another one was it was a really interesting world and something people don't get to see that often, you know, the behind the scenes. I think I learned a lot of lessons, good and bad, and I thought there was enough material to speak about in a meaningful and entertaining way.
Poker really is an interesting world, but many writers have had a problem capturing its essence. Was that a challenge for you?
It's a really character-rich world. It's very difficult to communicate exactly what it's like. I think a lot of people focus on poker as a game as opposed to more holistically in the world. That's what I tried to do.
Has there been any blowback from writing this kind of tell-all book?
Well, first of all, it's not really a tell all. You know, you're in that world, and you know. I spent eight years with you guys, and I had to make a sort of moral decision on what I would write and what I wouldn't write. I wouldn't write any stories that would be super damaging to people's lives. That helped me a lot going into this knowing I sort of made this choice and that I thought about it. There was a morality clause there for me.
But there really hasn't been blowback so far. The people that have reached out to me have done so in a very positive way. It's created some opportunities to do other things, like maybe a movie or television series. I needed those opportunites because the government took all my money. I have a felony conviction, so I was hoping to kind of create a future for myself.
So you're currently fielding offers to turn the book into either a film or TV show?
It's been pretty amazing. There's been some really talented, high-level people that have been reaching out. I've been taking those meetings and trying to figure out who is the best storyteller and will really get it, because you know there is a really bad version of the story, but I think there is a smart, cool version.
I think it would be interesting to have it play out in a cable series. Rounders did a good job, but no one has really covered this world and these characters and what happens to them when they spend so much time gambling. I think it would be really interesting.
This begs the question, who would you want to play you in an adaptation of Molly's Game?
[Laughs] Everyone always asks me that, and I have zero idea. I really don't. It's such a hard thing to conceptualize. I think I'd want it to be somebody who is smart and obviously talented with dimension because there was a pretty big transformation from where I started to now. I think I'd want someone who can illustrate that well, but I don't know, it's a hard question.
There were some poker players mentioned in the book such as 2006 World Series of Poker Main Event champ Jamie Gold. You say "he had almost lost his bankroll from his WSOP win." So how much did he really lose in the game?
Let's do the math, because the math isn't as straightforward as people would think. He won $12 million, but he had to give up half of that because he promised his backer half. After taxes you're looking at $3 million, so after his losses we're getting to $2 million, plus I had to be careful.
Another player was written about briefly was Phil Ivey. You talked about the time you watched him lose $3 million in 30 minutes playing craps. Is there anymore to that story you're allowed to share?
The thing about this game, and I think one of the reasons it was successful for so long, was because I didn't let pros in unless the players really asked for it. Allowing Phil Ivey to come play with them was like letting Michael Jordan come play their home basketball game. They wanted to do that a couple times.
I did that event in Vegas where I took everyone and it was kind of this gambling free-for-all. Phil asked if I wanted to go watch the craps table with him. I said sure and watched him lose such a crazy amount of money in a short period of time, but also at the time he was making a lot monthly from Full Tilt Poker.
The time that I saw him play [poker], his read on people was just phenomenal, it was scary. He was soft playing them. I think he was more interested in betting on other things. He didn't take the table apart like he could have.
Were there any other pros the players wanted to play with that maybe jumped in the game once or twice?
Not really. I think maybe Phil Hellmuth played one time. These guess really didn't welcome pros, especially Tobey. People like Rick Salomon had no problem with it. Rick likes playing with pros that give action. No one liked playing with pros that were grinders.
As the game was going on, did you ever have to repeal members of the media?
I never had any media. I had anybody in that room signing non-disclosure agreements. I lied about my own life for years. The hotels that we did have it at were like the Four Seasons who're used to having celebrities all the time. The guys talked about it with each other, but it was really kept pretty far under the radar. The poker community knew about it to some degree, but I never had any media or exposure in that way until Ruderman lost all his money and told the FBI where $5.2 million went and those court documents were unsealed. That's how it all came out.
Before the book was released, the New York Observer did a piece that said Andy Beal had played in your game, but in the book there is no mention of him. Can you clarify that? Did he play in the game?
If people weren't exposed by the Brad Ruderman thing and already sort of in the press, I kind of didn't talk about them that much. I can tell you that Andy Beal is a poker player, everyone knows that, and that he has played in the games in L.A. and New York, but that's pretty much all I have to say.
Can you give us an update on what is going on in your life these days?
Not as exciting [laughs]. The last month I've done a lot of press. For so long I kept so many secrets. This was such an underground thing, it was very strange to talk about it in any kind of public way. After that I came back to Colorado where I'm from and I'm just kind of chilling in the mountains right now taking a breath. I'm going to L.A. this month to meet with some producers and writers to talk about a movie iteration.
It's pretty quiet right now. I'm just trying to figure out what the next move is.
Get all the latest PokerNews updates on your social media outlets. Follow us on Twitter and find us on both Facebook and Google+!
Executive Editor US, PokerNews Podcast co-host & 2013 WSOP Bracelet Winner.