Actor Adrian Paul Discusses His Famed Highlander Role, PEACE Fund Poker, and More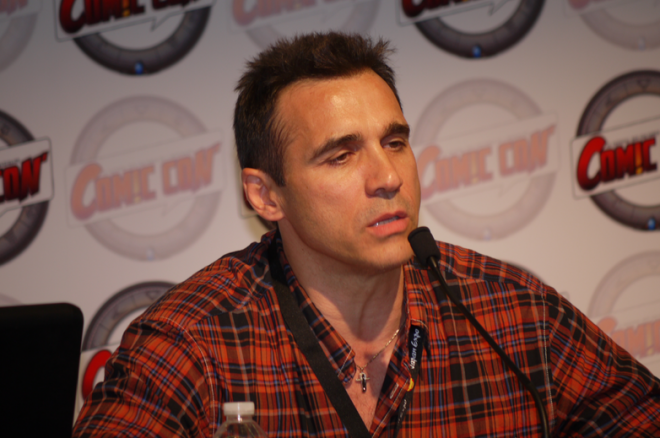 The overlap between Hollywood and poker spans decades. Chill Willis and Gabe Kaplan were among the first celebrities to discover the game back in the 1970s, and since then poker has permeated the lives of the rich and famous. From Kirk Acevedo (Dawn of the Planet of the Apes) to Brian Baumgartner (The Office), some of the red carpet's finest have been dealt in. Now you can add actor Adrian Paul to that list.
Born May 29, 1959, Paul is known to the masses primarily for his role as Duncan MacLeod in the Highlander series, though according to his IMDB profile he has also had roles in films such as Nemesis Game, Little Chicago, and Eyeborgs. Paul is also known for founding the PEACE Fund, a non-profit organization that "supports charities determined to make a positive difference in the lives of children living in extraordinarily difficult circumstances." It's a cause that's near and dear to his heart.
"The Peace Fund began in 1997 when I was on the Highlander series," Paul told PokerNews. "Being a show popular with kids I was swarmed by kids wanting my autograph and looking up to the character of Duncan Macleod. I had always wanted to help children because I believed that they were what could make our world better. So I decided to start an organization that would bring celebrities and corporations together to inspire, guide or assist children. That was when the Peace Fund was born. Peace stands for Protect, Educate, Aid, Children Everywhere."
At 1 p.m. on Saturday, October 11, Paul's charity will team up with Microsoft for a celebrity poker fundraising event to bring safe water to Niger, West Africa, the poorest country in the world, via the Wells Bring Hope charity. The PEACE Fund Poker tournament, which will be held at the Microsoft Headquarters in Playa Vista, CA, will feature celebrities such as Billy Burke (Twilight), Willie Garson (Sex & the City), Rex Linn (CSI: Miami), Tony Denison (Major Crimes), and Matthew Willig (We're the Millers), just to name a few.
"I have been in the business for a long time and personally know some of these players, as well as our publicity department, and our poker host George Kozel had contacts that he reached to as well," Paul said of the celebrity roster. "Obviously this list changes due to the nature of celebrities getting work and currently we have a whole new list compiled that includes some other great names including poker pros."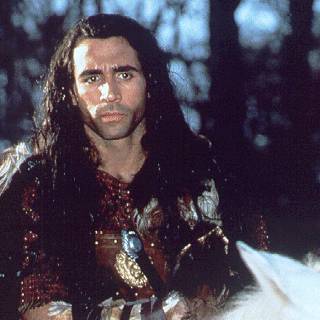 Using poker for charitable means is not something new, but for Paul, it was the logical result of combining two of his passions.
"I play poker," Paul admits. "I like poker, although I rarely have enough time to play. I have played in several tournaments, once placing in a World Series of Poker celebrity event and recently third in another charity event. I think a lot of the time we participate in things we love to do, and if there is added value, like improving or saving the life of a child, then we are even more interested in doing them, such as Peace Fund Poker."
Paul learned poker in his younger years, but was quick to point out it wasn't Texas hold'em. Instead, games such as stud, gin, "Follow the Queen" reigned supreme. It wasn't until about ten years ago — during the poker boom — that Paul was introduced to hold'em. Once he learned, he was hooked. He played regularly on Full Tilt Poker before the U.S. government shut it down in 2011, and has also played in casinos in Vegas, Biloxi, and Los Angeles, specifically the Bike and Commerce. He's also played in several Hollywood home games.
"That is where I started playing poker, but only games that last one night," Paul explained. "Some cash games, but mainly tournament-style games between 10-30 people. I don't play the high-stakes games, but I know they exist and besides, having two kids now — one two years old and the other four — leaves me less time to spend the night out playing poker. That said, I am actually playing in our regular monthly game the night before our Peace Fund Poker event."
While working, Paul wasn't hesitant to mix business with poker.
"On the Highlander set I had little time to play poker," said Paul. "We did however used to play home games with the cast and crew occasionally and those nights were filled more with drinking beer and telling stories while trying to remove a few dollars from your cast members' pockets. Though, we actually did have one episode where Duncan Macleod was cheated by his femme fatale Amanda in a game of poker at a casino."
Paul is looking forward to his upcoming charity event — which he expects to be the first of many — before he leaves on October 12 for a short stint on a series called Strike Back. He's also in negotiations to direct a few films of his own. As for cards, is there any chance Paul will appear in a poker film?
"Roles are as good as the material that is presented to you," he said when asked. "It's like a hand in poker, you either decide to play it or not. And if it's a good role but not too good of a script, well there's a chance that I might play it. If it's a bad script and a lousy role, I would definitely fold."
For more information on Wells Bring Hope, the PEACE Fund, and the upcoming PEACE Fund Charity Poker Tournament, including on when and where to register, visit peacefundpoker.org. Also, check out this video Paul put together:
*Lead photo courtesy of wikimedia.org.
Get all the latest PokerNews updates on your social media outlets. Follow us on Twitter and find us on both Facebook and Google+!