Amaya Gaming to Repurchase Own Stock to Benefit Shareholders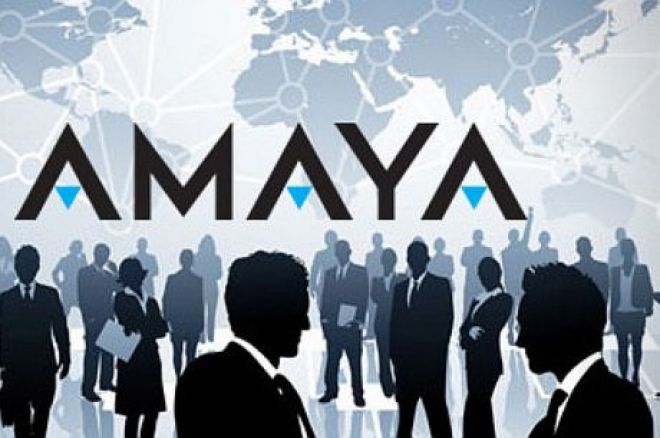 Back in June, Amaya Gaming Group Inc. acquired the Rational Group, parent company of both PokerStars and Full Tilt Poker, in a massive $4.9 billion deal. The development sent shockwaves throughout the poker world — so much so that it was named PokerNews' No. 1 story of 2014 – and also saw the company's stock shoot through the roof.
Amaya, which debuted on the Canadian market in July 2010 for $1.00 a share, saw its stock rise 254.7% in 2014, but now, according to a company press release, they will be purchase and cancel up to 5,399,631 common shares, approximately 5% of the public float, over the next year. Amaya's buyback program will come via a normal course issuer bid ("NCIB"), and will be partially funded through proceeds of certain divestments.
"Amaya believes that its current share price does not reflect the underlying value of the Corporation, and that purchasing shares for cancellation will increase the proportionate interest of, and be advantageous to, all remaining shareholders," Amaya explained in the press release. "The Corporation intends to buy back common shares for cancellation from time to time when it determines the price at which they are trading is undervalued and that such purchases provide the best use of available cash."
Amaya's Notice of Intention to Make a NCIB must be approved by the Toronto Stock Exchange, which would then facilitate the buyback of common shares. By rule, the company will only be allowed to purchase up to 25% of the average daily trading volume of the common shares per day "and the Corporation may make, once per calendar week, a block purchase of common shares not owned, directly or indirectly, by insiders of Amaya that exceeds the daily repurchase restriction."
Additionally, Amaya touched upon successfully passing Ongame Network Limited, its B2B poker and platform provider, to NYX Gaming Group Ltd. at the end of 2014. As part of that deal, Amaya made an investment into the NYX Gaming Group as follow:
Strategic investment in form of a subscription of an unsecured convertible debenture, which matures two years after the date of issuance and bears interest at 6.00% per annum, payable at maturity.
Interest and principal are payable in kind in NYX Gaming Group common shares at Amaya's option.
NYX Gaming Group held its initial public offering (IPO) on December 30, 2014 and is currently trading on the TSX Venture Exchange under the symbol NYX.
Finally, Amaya revealed they are still looking to looking to part ways with another asset — Cadillac Jack Inc., its B2B land-based gaming solutions business. Such a divestiture, which they point out may or may not come to fruition, would require approval by Amaya's Board of Directors.
"The Corporation intends to explore various strategic opportunities to divest its other B2B assets," the press released revealed. "The intention is to examine strategic alternatives for these B2B assets that will maximize shareholder value by facilitating the repayment of indebtedness and/or the repurchase and cancellation of the Corporation's common shares. There is no timeline for this process. The Corporation will provide further updates if and when they are required or as appropriate."
Get all the latest PokerNews updates on your social media outlets. Follow us on Twitter and find us on both Facebook and Google+!