Inside Gaming: Caesars Entertainment Operation Co. Files for Bankruptcy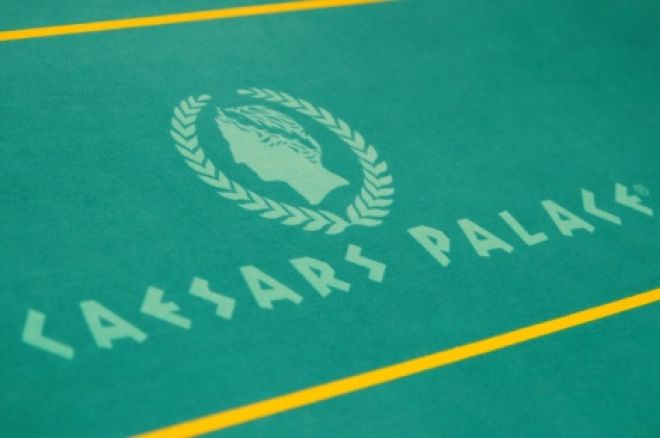 This week's Inside Gaming focuses on the much-anticipated Chapter 11 bankruptcy filing by the largest operating unit of Caesars Entertainment Corp., including some of the details of the filing and initial responses.
Last year concluded with expectations that Caesars Entertainment Corp. would be filing Chapter 11 bankruptcy on its largest operating division, Caesars Entertainment Operation Co.. Such a filing was indeed made on Thursday in the U.S. Federal Bankruptcy Court in Chicago. The move is part of several ongoing efforts by the company to restructure what is now a debt of over $24 billion.
Caesars announced last September its intentions to negotiate with lenders and discuss with senior bondholders plans for combating the company's staggering debt load, with the bankruptcy filing one result of those discussions. The Las Vegas Review-Journal reports that the "pre-packaged filing covering Caesars Entertainment Operating Co. has been agreed up by 80 percent of the company's senior bondholders," thus allowing the company to go forward.
In Chicago, the U.S. Bankruptcy Judge Benjamin Goldgar granted initial motions related to the filing yesterday, thereby allowing Caesars to continue to pay employees, vendors, as well as continue with its customer rewards program. Said Caesars spokesman Stephen Cohen to LVRJ, the granting of those motions "represents an important, positive step that will help ensure that business operations continue normally at all of our properties." According to Caesars, the bankruptcy plan would cut the debt of the Caesars Entertainment Operation Co. from $18.4 billion down to $8.6 billion.
Last year's restructuring — originally announced as part of an effort to avoid having to file bankruptcy — resulted in the separating of Caesars into three divisions, with the largest and most debt-ridden being the Caesars Entertainment Operating Co. that includes more 40 properties such as Caesars Palace, Caesars Atlantic City, and others, including those at which World Series of Poker Circuit events are staged. The other two divisions are Caesars Entertainment Resorts Properties and Caesars Growth Properties.
Of the company's 53 total properties, 18 are included in the filing. Caesars Palace the only Las Vegas property among those included.
There are no plans at present to close any Caesars properties. Incidentally, World Series of Poker as well as WSOP.com, owned by Caesars, is part of the separate Caesars Interactive Entertainment (that is, not under the aegis of Caesars Entertainment Operation Co.). Nor is the Rio All-Suite Hotel and Casino — site of the WSOP since 2005 — part of the filing, meaning yesterday's action has no direct bearing on the WSOP going forward.
Battles over the company's debt and future will continue in earnest, and in fact legal objections to yesterday's filing had already been launched before it was made. On Monday a bankruptcy judge in Delaware (where the Caesars Entertainment Operation Co. is incorporated), Kevin Gross, intervened to halt the case in response to an involuntary bankruptcy petition field by some junior noteholders.
Reuters provides more details on the order in Delaware and the petition of junior-level creditors wishing for the bankruptcy to be continued in that state. That case could be dismissed, allowing for proceedings to continue in Chicago, though nonetheless indicates the turmoil within Caesars and its many creditors and lien-holders who wish not to be excluded from payment plans resulting from bankruptcy.
The decision by Caesars to file in Illinois rather than in Delaware, New York, or Nevada may have to do with the company's hopes to receive more favorable rulings there going forward. Having two properties located in the state — Harrah's Metropolis and Harrah's Joliet — allowed Caesars to file for bankruptcy there.
Meanwhile in another court over in Manhattan, a U.S. District Judge ruled Caesars "will have to defend a suit that alleges it violated federal law by removing guarantees of some of the operating unit's most junior debt" (as Reuters reports) — one of several lawsuits that have already been brought in response to Caesars restructuring, including the transferring of assets. The bankruptcy filing does note that the parent company, Caesars Entertainment Corp., "would need to provide substantial financial and contiuing operational support for any proposed restructuring" going forward, including "substantial continuing financial and operational investment by CEC to support the reorganized companies."
Caesars Entertainment Chairman and CEO Gary Loveman was sanguine about the company's future in his comments about the restructuring and filing, including the proposed "REIT" plan to convert Caesars Entertainment Operation Co. into a real estate investment trust, as the LVRJ reports:
"The restructuring of CEOC is the culmination of a years-long effort to improve the health of CEOC's balance sheet, which has included substantial investment in new and upgraded assets, especially in Las Vegas.... I am very confident in the future prospects of our enterprise, which will combine an improved capital structure with a network of profitable properties," says Loveman.
As noted here before, Caesars' current troubles trace back to the $20 billion debt the company assumed back in 2008 after its acquisition by equity firms Apollo Global Management and Texas Pacific Group. The precipitous downturn in Atlantic City of late has also contributed negatively to Caesars' standing, as has the company's lack of success in efforts to enter the Asian market.
Whatever happens next, one result of this week's bankruptcy filing will be more discussion — including more information about the company being made available to the public — regarding the nature of Caesars' finances and its efforts to mitigate its industry-high debt.
For more details about this week's filing and what's to come, head over to the LVRJ.
Get all the latest PokerNews updates on your social media outlets. Follow us on Twitter and find us on both Facebook and Google+!