New Jersey Online Poker Revenues Rebound in December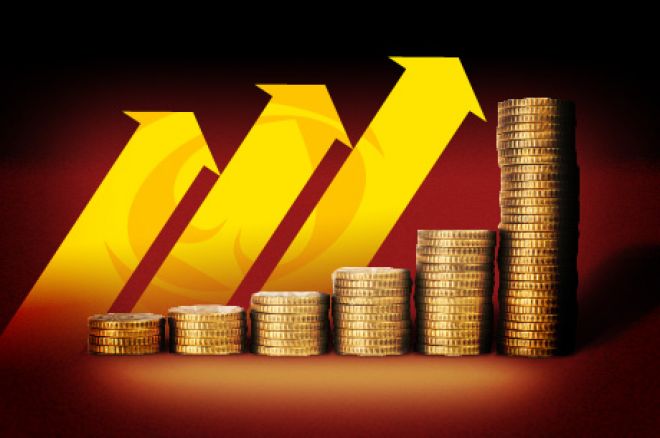 New Jersey regulated online poker revenues have reversed a trend of three consecutive declining months with $2.06 million in December 2014 revenues reported by the New Jersey Division of Gaming Enforcement (NJDGE).
According to PokerFuse, revenue increases were across the board, with partypoker NJ and BorgataPoker.com witnessing a 11.3-percent online poker revenue boost from November and WSOP.com NJ and 888poker NJ witnessing a 7.8-percent increase.
While poker revenues have increased for the first time since August 2014, the December monthly figures are still significantly down from December 2013, when licensed New Jersey online gaming operators reported $2.9 million in online poker revenues. While this may be a sign that online gaming might be in trouble, many in the industry argue otherwise.
First off, overall online gaming revenue, including casino revenue, was reported at $10.7 million in December 2014, with that representing an almost 64-percent increase from December 2013 and more than a 22-percent increase from November 2014.
Second, we have seen a change in the online poker landscape in 2015 with perhaps more changes to come. WSOP NJ and 888poker NJ began sharing liquidity on a limited basis on Monday, Jan. 12, which is not only expected to increase prize pools, but also increase revenues for the two gaming operators.
Also, later in the year PokerStars is expected to make its splash in the New Jersey marketplace. Some argue that this could be a game changer, as PokerStars has the most experience and best track record in reaching out to potential online poker players in other areas of the world. This may turn out to not only be a boost for PokerStars themselves, but also bring customers to competing sites for those just introduced (or reintroduced) to online poker and wanting some variety.
Lastly, January has seen a few promotions that typically help spike revenues, albeit temporarily. WSOP NJ just finished running its popular Winter Poker Classic and the excitement continues where that left off with BorgataPoker.com and partypoker kicking off its Garden State Super Series (GSSS) II on Sunday, Jan. 11.
Stay tuned at PokerNews for more news and insight from the New Jersey gaming marketplace.
Special thanks to the NJDGE and PokerFuse for the leading image and for information used in this article.
For news, updates, and more follow PokerNews on Twitter and Facebook.