DraftKings and FanDuel Awarding Huge Prizes at NBA and NHL Live Finals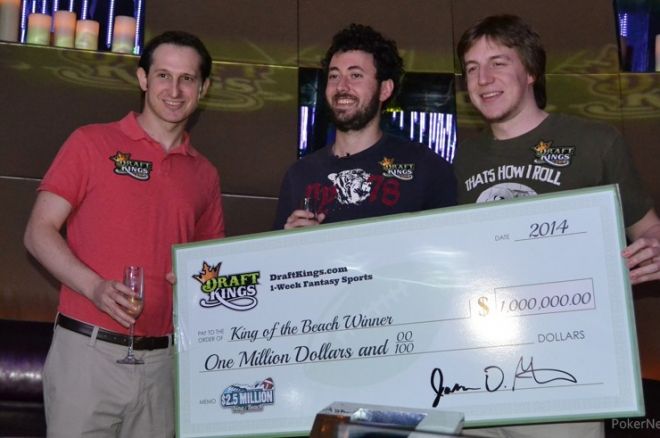 Golf and tennis have their majors, and Daily Fantasy Sports (DFS) has its live finals. The live finals serve as major landmarks of the DFS schedule, awarding hundreds of thousands in prizes after a multi-week build-up. As another round of live finals approaches, we'll take a look at what's ahead, courtesy of both DraftKings and FanDuel.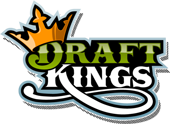 DraftKings Fantasy Basketball World Championship
This tournament will qualify 40 players, who will compete for shares of a $2 million prize pool. As of this writing, half of those have been filled, leaving 20 spots up for grabs. When the finalists convene on March 22 in Las Vegas for an eight-game NBA slate, someone will claim $1 million for selecting the top-scoring lineup. The rest of the top five payouts: $250,000 for second, $150,000 for third, $100,000 for fourth, and $75,000 for fifth. All 40 spots pay, with the final 10 earning $7,000.
How can I qualify?
DraftKings has set up a tree of qualifiers culminating in packages valued at $55,500. First-tier qualifiers run with entries of $2, $5, $12, and even $0.25. From there, players graduate to $20, $300, and $1,000 contests that ship a package into the live final.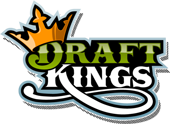 DraftKings Fantasy Hockey World Championship
Hockey DFS players may not get the massive payouts that basketball fanatics do, but they still have plenty to play for in the DK hockey championship. Taking place on March 21 in Las Vegas, this $200,000 tournament will be contested by 25 lucky (and skilled) qualifiers. They'll battle it out in an eight-game slate, with first taking home $100,000. Second will get $25,000, third $12,500, fourth $8,000, and fifth $5,000. Again, all 25 spots pay, with the final 10 scoring $2,000. Eleven spots are filled, so only 14 remain.
How can I qualify?
The qualifier tree is identical to the one listed above, except the lower prize pool obviously means less expensive packages, with these valued at $13,500. Qualifiers are running every week from $12 to $1,000, so be on the lookout in the DraftKings lobby.
Sign up for DraftKings now and you can also win a seat to the World Series of Poker Main Event for as little as $0.25!

FanDuel World Fantasy Basketball Championship
Fifty finalists will head to South Beach to stay at the glamorous Ritz-Carlton and compete for $750,000 in prizes in FanDuel's basketball championship. This one takes place in Miami on April 10, and the winner snags $100,000 in this flatter payout structure. Second place receives $70,000, third $50,000, fourth $40,000, and fifth $30,000. The last ten payouts earn $6,000.
How can I qualify?
FanDuel promises multiple qualifiers per week at a variety of price points: $2, $5, $10, $25, and $535. The first winner was crowned Feb. 7 in a $25 qualifier, with an $18,000 package for the player who outlasted a 1,190-player field.

FanDuel World Fantasy Hockey Championship
FanDuel's hockey championship is the most exclusive of the four major live finals, with just 12 elite qualifiers making it to Sin City to play for chunks of a $150,000 prize pool. The live final will take place in Las Vegas on March 14, and the winner will bank $50,000. Second will score $25,000 and third $10,000, while a min-cash awards $2,500.
How can I qualify?
Grab the red marker and circle every upcoming Tuesday on your calendar, because that's when FanDuel will be running satellites. Price points are $2, $5, $10, $25, and $100. Check out the schedule every week!
Sign up for FanDuel and win your seat to one of these exclusive live finals!!