Inside Gaming: Caesars CEO Gary Loveman Steps Down Following Bankruptcy Filing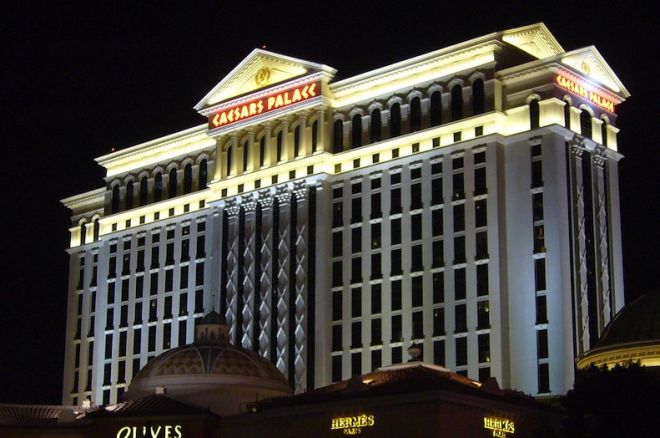 This installment of Inside Gaming discusses the week's big news regarding the stepping down of Caesars Entertainment Corp.'s CEO Gary Loveman, then recaps how the Nevada sportsbooks fared with betting on Super Bowl XLIX.
Loveman Leaves CEO Position Amid Restructuring
Just three weeks after Caesars Entertainment Corp. announced it would be filing Chapter 11 bankruptcy on its largest operating division, the company announced on Wednesday that Gary Loveman will be stepping down from his longtime role as Chief Executive Officer. Loveman will continue as chairman of both Caesars Entertainment and of Caesars Entertainment Operation Co., the division in bankruptcy.
Mark Frissora has joined Caesars as CEO designee and will take over the role as CEO on July 1. Frissora comes to Caesars after having served as CEO of the auto-parts maker Tenneco, Inc. (2000-2006) and more recently CEO of the rental car company, Hertz Global Holdings, Inc. (2007-2014). Caesars notes Frissora will work with Loveman over the coming weeks and months in order to become more familiar with the company's operation and to go through the regulatory licensing process.

After earning a Ph.D. in economics at the Massachusetts Institute of Technology then teaching at Harvard Business School for several years, Loveman first joined Harrah's Entertainment in 1998, serving as its Chief Operation Officer until 2003 when he moved over into the CEO role.
It was soon after that Harrah's would acquire Horseshoe Gaming and the World Series of Poker, with the WSOP first moving to the Rio All-Suite Hotel and Casino in 2005. That was the year Harrah's would also acquire Caesars Entertainment and its many assets, among them Caesars Palace in Las Vegas. Later in 2010 Harrah's Entertainment changed its name to Caesars Entertainment Corp., in part because of the name recognition of the famous Las Vegas casino.
The announcement from Caesars describes at length Loveman's tenure as CEO — markedly long by gaming industry standards — crediting him with having "transformed Caesars from a regional gaming company to a leading international gaming, entertainment and hospitality company with the most geographically diverse network of properties and a significant presence in Las Vegas."
Among the programs for which Loveman is responsible, the Total Rewards loyalty program is the one most familiar to WSOP participants and others who have frequented Caesars properties, described by the company as currently having more than 45 million members and being "a model for loyalty programs across consumer industries."
Meanwhile the company's financial troubles stem largely from the $20 billion debt Caesars assumed in 2008 after being acquired by the Apollo Global Management and Texas Pacific Group equity firms. A failure to find a foothold in Macau and the Asian market as well as more recent struggles in Atlantic City have also negatively affected the company.
Comments from Loveman in the announcement speak favorably of the past and hopefully of the future.
"After 12 years as CEO, Caesars has accomplished more than what we could have imagined when I arrived in 1998," said Loveman. "Now, with the company in the midst of a formal restructuring of one of its subsidiaries and a merger between entities, the time is ripe for a transition.... I am proud of the company's many accomplishments and grateful for the loyalty and friendship of my thousands of colleagues…. I am especially proud of the culture we have created and the innovative programs and initiatives we have developed and implemented for our team members."
Mark Frissora comes to Caesars after having led Hertz through a period of significant growth. As happened with Caesars, Hertz evolved into more of an international company during Frissora's tenure as CEO, a time also marked by the acquisition of another company (Dollar Thrifty). His departure from Hertz last fall wasn't entirely amiable, however. Bloomberg Business reports that Frissora "left after the company said its audit committee had found errors in its accounting and after activist investor Fir Tree Partners called for his replacement. The company didn't file reports for 2014 and disavowed the previous three years of results."
Frissora's lack of gaming industry-related experience has been noted by industry observers. "It is a little bit odd that it's not a casino company manager stepping in," Fitch Ratings analyst Alex Bumazhny told the Associated Press, who added that Loveman's academic background made him unlike "your stereotypical casino CEO" as well. But Mark Rowan (founder of Apollo Global Managment) and David Bonderman (founder of Texas Pacific Group), speaking on behalf of the Caesars' Board, are confident in the choice of new CEO.
"Mark has a long history of driving growth, optimizing operations and creating shareholder value," Bonderman and Rowan said of Frissora. "We are confident that his efforts combined with the restructuring of CEOC will help create long-term shareholder value at Caesars." For Frissora's part, he states he is "thrilled to be joining Caesars at such an important time for the company" and is "looking forward to working closely with Gary, the Board and the leadership team to ensure a smooth transition."
Read the full announcement from Caesars Entertainment here.
Last-Minute Interception Cuts Into Nevada Sportsbooks' Super Bowl Profit
We were writing last week about the upcoming Super Bowl XLIX and how Nevada sportsbooks were anticipating another big day following last year's record-high of $119.4 million in bets. The $19.67 million taken in by the state's sportsbooks also represented the highest percentage (16.5%) since 2005.
Everyone knows how the game ended in dramatic fashion, with a surprising turnover by the Seattle Seahawks on the one-yard line in the final half-minute allowing the New England Patriots to escape with a 28-24 victory. That ending also translated into a similar reversal of fortune for many Nevada sportsbooks for whom a Seattle victory would have meant bigger profits for the house.
As David Purdum reported for ESPN, a total of $115.9 million was wagered in Nevada sportsbooks this year, nearly reaching last year's record total. But the books held just 2.8% of what was wagered, the lowest percentage since 2011.
In most cases the line either made the Patriots a slight favorite or was pick'em, and while the betting wasn't as tilted as last year when the majority of bettors went with favored Denver Broncos (who lost to Seattle), more money was placed on New England, which meant that fantastic finish wasn't so fantastic for the books.
John Avello, director of Race and Sports Operations at Wynn Las Vegas, shared a story with Purdum of a patron placing a $1 million bet on the Pats just before kickoff. "He said he had a feeling," explained Avello, who noted the game-ending interception not only meant losing that bet, but translated to a net loss on the game for the Wynn.
Books also lost money on total points, with more bettors having taken the over and winning, though overall they profited.
Read more postgame analysis of Super Bowl XLIX betting at ESPN.
Photos: "Caesars Palace at night," Arnold C, Wikimedia Commons; Gary Loveman, caesars.com.
Get all the latest PokerNews updates on your social media outlets. Follow us on Twitter and find us on both Facebook and Google+!