Regulated Online Poker Snapshot: PokerStars Dominates Italy and Spain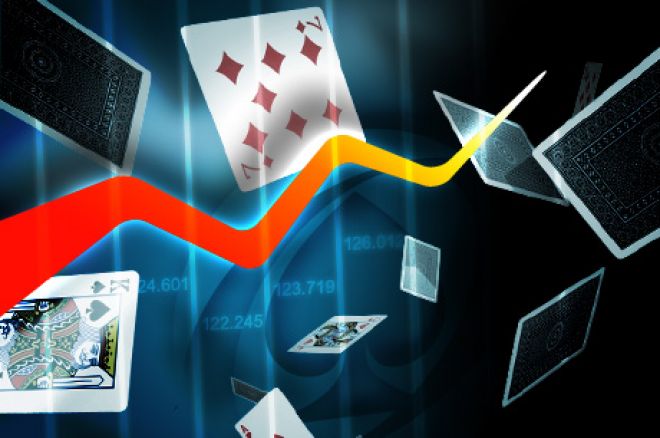 The Italian online poker marketplace continues to be dominated by PokerStars Italy, as the poker room increased its market share in the country by 15 percent.
Domination might not even be a strong enough term to describe the online poker market in Italy. According to data from PokerScout, three out of every four Italian online tournament players are registered in PokerStars.it tournaments, with the site also hosting about two-thirds of the ring-game traffic as well.
Despite the gains in total market share for PokerStars Italy, the online poker room suffered a 10-percent decline in total ring-game traffic year over year. This is still less than the big 25-percent decline online ring-game traffic suffered throughout the country.
Poker Industry Pro speculated that some of this decrease was due to the introduction of Spin & Gos, which simply moved players from ring games to tournaments.
Italy is not the only segregated online poker market PokerStars dominates, as PokerStars.es enjoys a good leadership in the Spanish online poker market with almost two out of every three ring-game players choosing to play there. 888poker is also a major player in Spain accounting for most of the remaining one-third of ring-game traffic.
Outside of these two sites there really isn't much player liquidity. The next three biggest regulated online poker operators, iPoker Spain, partypoker Spain, and International Spain, combine for under 10 percent of the total ring-game traffic.
While PokerStars is dominating the Italian and Spanish online poker markets, the online poker operator is currently unable to replicate that success in the French marketplace, where Winamax is king.
According to recent PokerScout data, more than one out of every three online ring-game players that are playing on French regulated sites are playing at Winamax. In total, the site is hosting 1,250 ring-game players based off of a seven-day average. This is 25 percent more than PokerStars.fr, which hosts 1,000 ring-game players based off of a seven-day average.
Partypoker France and iPoker France have been battling it back and forth for the remaining marketshare. Currently, partypoker France is the home to 600 ring-game players based off of a seven-day average while iPoker France isn't far behind with 575 ring-game players.
Troubling to both players and online operators in France, overall revenue figures as reported by French independent gaming regulator Autorité de régulation des jeux en ligne (ARJEL) are continuously declining since the point in time online gaming was regulated in the country. ARJEL reported in January that the downward spiral continues for regulated French online gaming operators, reporting a €17.3 million decline in revenue in the fourth quarter of 2014 when compared to the third quarter of the same year.
Currently in the United States there are three separate segregated markets, Delaware, Nevada, and New Jersey.
Delaware is currently a non-factor with only eight ring-game players based off a seven-day average of the the three regulated online 888poker-powered poker rooms, Delaware Park, Dover Downs, and Harrington Raceway. While the current figures are dismal, growth is expected in the near future due to the state agreeing to a compact with Nevada to share liquidity.
Nevada currently is the home to two online poker sites, WSOP.com Nevada and Real Gaming. Ever since Ultimate Poker Nevada closed shop in November 2014, WSOP.com Nevada, which runs on software powered by 888poker, has been the only game in town with little traffic on Real Gaming.
The dynamics of the Nevada online poker marketplace is expected to change not only due to the shared liquidity compact with Delaware, but also with the expected introduction of Treasure Island into the marketplace. Treasure Island will also be running on the 888poker software platform and is expected to form the All American Poker Network (AAPN) in conjunction with WSOP.com Nevada.
Partypoker and 888poker are the two providers in New Jersey. BorgataPoker.com and partypoker NJ share player liquidity throughout all their games, while WSOP.com NJ and 888poker NJ share player liquidity on some of its games.
In recent months, the total online regulated gaming market has been increasing in New Jersey. It is expected that if PokerStars is eventually approved under the Resorts license to provide games in New Jersey that the overall market should increase. Whether PokerStars would be able to climb to the top of the New Jersey market and how this will affect revenues from the existing operators may be positively or negatively impacted is difficult to speculate considering the other sites have already had more than one year head start with online poker being regulated in the state since November 2013.
Get all the latest PokerNews updates on your social media outlets. Follow us on Twitter and find us on both Facebook and Google+!