Twitch's Liaison with Online Poker Featured in the Wall Street Journal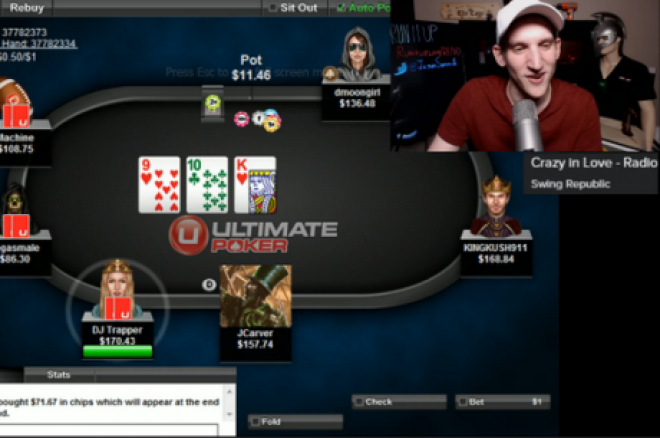 While Twitch's Poker Partnership Lead Scott Ball was busy in Beverly Hills attending the 2015 American Poker Conference (APC) and accepting an award at the inaugural American Poker Awards (APA) for Poker Innovation of the Year, The Wall Street Journal (WSJ) decided to explore the relationship between Amazon's streaming service and the poker industry.
"Twitch draws 100 million users each month to watch others play online games such as Minecraft and League of Legends," the WSJ writes in an article titled Amazon's Twitch Site Bets on Poker. "Now, it has begun broadcasting online poker players, including several sponsored professionals."
According to the WSJ, Twitch's bet on online poker represents a great possibility for Amazon's service to increase its revenues by bringing a very specific and attractive demographic to the platform. "Adding poker promises to bring Twitch more young, male users, a demographic coveted by advertiser," the WSJ continues.
Talking to PokerNews right after the APA ceremony, Ball said that the relationship between Twitch and poker is part of a longterm plan that has already received a very positive reception from the site's community and from the poker industry.
"It has been a really great journey so far," Ball said. "It happened a lot quicker than anyone could have possibly predicted. It's been really great, and both communities have been super receptive and it's been a great journey so far."
Ball explained how he believes that one of the biggest advantages of Twitch, together with the popularity of the platform and its easy interface, is how it seems to have something truly for everyone.
"The beautiful thing about Twitch is that every stream is going to be unique, that everyone on the platform is different." Mentioning successful examples of poker streamers on the Twitch like Jason Somerville, Jaime Staples, and Randy "Nanonoko" Lew, Ball went on to explain that "the beauty of the platform is that anyone can stream, and anyone that's viewing can go find the one stream that they enjoy the most and they connect with."
What Can Twitch and Poker Do for Each Other
"I can see advertisers and poker companies really buying into this," said the managing director of Eilers Research, Adam Krejcik, to the WSJ. "It's a very passionate group with disposable income."
Although the WSJ focuses its attention on the way online poker can provide Twitch (read: Amazon) with a good opportunity to widen its offer to advertisers, many believe that the streaming service could as well revolutionize the online poker industry in a way that is comparable only to the "Moneymaker effect."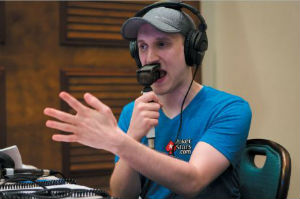 The first one to speak about the advantages of bringing online poker to Twitch has been Somerville, who today runs poker's most popular channel on the platform and was recently named to Team PokerStars Pro thanks large in part to the hard work he has put in with building his brand through streaming. Somerville spent the last 18 months cultivating his audience by streaming his games and sharing priceless strategy advice with his viewers.
"I believe that poker live streams are still in the infancy status," Somerville told PokerNews in an interview back in 2014. "Organizations are quick to dismiss live streams as unimportant to anyone but the hardcore fans without realizing they doomed themselves from the start by building their show to be as unfriendly as possible to casual or recreational viewers."
Popular for his results at the poker table almost as much as for the success of his Run It Up! live stream on YouTube and his streams on Twitch, Somerville seemed to have immediately understood the importance to use live streams to widen the reach of the game and attract new people to the game.
"I believe poker streams have been built sub-optimally from the ground up as a Frankensteinian amalgamation of what kinda worked in TV poker broadcasting and what kinda worked in poker training videos," he said. "Treating poker more like an e-sport, designing streams with the Internet viewer in mind, and embracing an element of entertainment may end up being responsible for a major shift in the poker world over the next few years."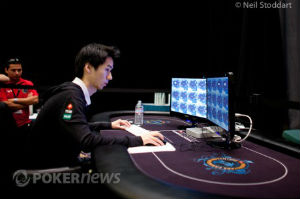 Only a few months later, while at a panel discussion organized during the 2015 PokerStars Caribbean Adventure (PCA), Somerville spoke again about live streams and explained that he believed these streams could become poker's "next big thing."
"We're in an interesting time in poker right now," Somerville said. "I don't think televised poker really evolved too much after the hole-card camera was introduced, especially in America. Poker players want to see four or five days of coverage and be engrained in the play as it goes. Meanwhile in America, the World Series of Poker [coverage] doesn't even start until Day 4 now!"
"I feel like poker's best fit is on the Internet where you can stream whatever you want, whenever you want, for as long as you want," he said. "And not only is it cheaper and more cost efficient, but it makes more sense for poker."
Another key figure in the industry who seems to deeply support Somerville's views about Twitch and poker is the CEO of the Global Poker Index Alexandre Dreyfus, who has recently inked a deal that will bring the upcoming Global Poker Masters on the platform as an officially promoted event.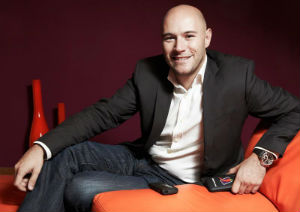 "While the Internet changed everything in our life since 10 years, the way poker has been served to the media since 10 years hasn't changed," Dreyfus told PokerNews. "We have to be proactive and look for new channels and new platforms to reach new audiences."
"We want to be where the audience is. Our audience is online and on Twitch, and that's why we are going to use this great and innovative platform to bring our initiatives to a new public," Dreyfus continued.
And if the WSJ believes that by adding online poker to Twitch's offer Amazon can offer to its advertisers the keys to a rich and promising market, the French entrepreneur believes that the relation between the service and the game has something for poker too.
"Twitch and its 100 million visitors per month globally is definitively one of our key strategic partners for our new initiatives," Dreyfus went on to explain. "Over 80 percent of their visitors are 18 years old or older, and this means that you have 80 percent of 100 million visitors that are potentially interested in poker."
Get all the latest PokerNews updates on your social media outlets. Follow us on Twitter and find us on both Facebook and Google+!