PokerStars Announces Twitch Streamer Jaime Staples as latest 'Friend of PokerStars'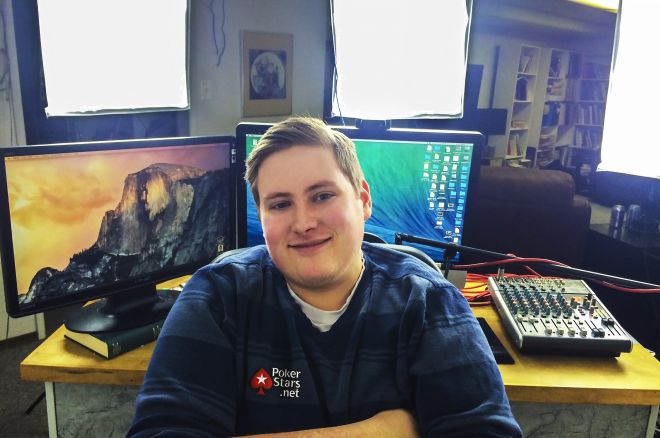 Earlier this year, poker pro Jason Somerville, who live streams his popular show Run It Up! on Twitch, joined the ranks of Team PokerStars. Today, Somerville received company as fellow Twitch streamer Jaime "jaimestaples" Staples became the latest 'Friend of PokerStars.'
"I really do think Twitch will be an integral part of growing the game," said Staples. "In the same way online poker influenced live poker, streaming on Twitch will revolutionize poker viewing: more hands, fewer commercials, and completely on demand. Best of all, there's no barrier of entry for production."
"Over the past few months Staples has become a very popular host on live video streaming site Twitch.tv," PokerStars said in a press release. "The signing of Staples is part of PokerStars' initiative to continually introduce the game of poker to a new audience. Twitch is a new medium for the poker world, and Jaime Staples is one of its biggest stars, regularly streaming and personally interacting with thousands of viewers."
Staples, 23, hails from Alberta, Canada, and previously wanted to be a professional golfer. Five years ago, he discovered poker. He attended post-secondary school without much specialization, and after three years decided to give poker his full attention.
Since turning pro in October 2014, Staples has been supporting himself through online tournaments on PokerStars, with his largest score coming on March 10, 2015 when he won the Big $109 for $19,422, all while live streaming on Twitch to over 4,800 viewers.
"It was a really exciting day, but it has me hungry for one more zero — a six-figure score," Staples added. "That's the next dream."
PokerNews had the opportunity to speak with Staples about his new deal with PokerStars.
PokerNews: How do you feel to sign a Friend of PokerStars deal? Did you ever envision streaming on Twitch would lead to such a deal?
Staples: To be honest, yes. I've always been a bit of a dreamer, and when I started streaming I imagined myself being part of the poker world. That said, I never imagined it would happen this quickly and with a company as large as PokerStars. It's really exciting to be working with them.
How did this deal come about?
They called me approximately three weeks ago. That was a pretty shocking phone call to receive as I had no idea it was coming. We spoke about potentially working with one another. After some back and forth about what fit well, and what may need some tuning, we came to an agreement.
Does this deal mean you will be strictly live streaming PokerStars games?
Ninety-nine percent yes. I will be streaming the $1K online event at the World Series of Poker, and I may have the opportunity to play an FTOPS event down the road. My focus right now is on achieving Supernova VIP status playing tournaments on PokerStars.
Jason Somerville inspired you to get into Twitch in the first place. How does it feel to represent PokerStars alongside him?
It's really exciting because he is great at what he does. I've learned so much about broadcasting and entertainment from how he runs his streams. I already felt as if we were working towards the same goal on Twitch: growing the game. The fact we now have the same sponsor behind us just adds to the things we can both accomplish. Jason is my biggest influence, but I want to add that I wouldn't be here without the help of the entire community of streamers and viewers.
Along those lines, can you describe how you went about getting established on Twitch once you made the decision to go in that direction. For instance, was it a learning process getting everything set up, etc.?
There is definitely a learning curve. Many hours were spent watching tutorials on YouTube, or reading about other streamers experiences. Getting equipment to work isn't a fun time. I realized, however, it didn't have to be perfect from the get go. Any stream is better than no stream.
A lot has been said about Twitch's influence on poker. Some think it is the future, while others aren't so confident. What are your thoughts?
I really do think it will be huge for the game. In the same way online changed poker, streams will change poker viewing. There are more hands, fewer commercials, it's on demand, and there is no barrier of entry for production. It's not produced reality, but actual reality. Twitch is social, relatable, and real. Streams are just the next iteration of TV with some improvements.
Will we see you at any live tournaments any time soon?
Yes! I will be at the WSOP for the Colossus. I fly back home for three weeks to stream and then I'm back to Vegas for the $1K online, $777, and Main Event. The next stop after that will be EPT Prague where I intend to move for six months starting in December.
And on a lighthearted note, Joe Stapleton is also with PokerStars. Stapes, Staples — how will you two coexist?!?
Everyone loves a chopped pot!
Watch Staples on either http://www.twitch.tv/pokerstaples/ or http://www.twitch.tv/pokerstars/.
Get all the latest PokerNews updates on your social media outlets. Follow us on Twitter and find us on both Facebook and Google+!
Executive Editor US, PokerNews Podcast co-host & 2013 WSOP Bracelet Winner.