Free Course: Learn the Basics of Finance Trading with Lex van Dam at TradingHD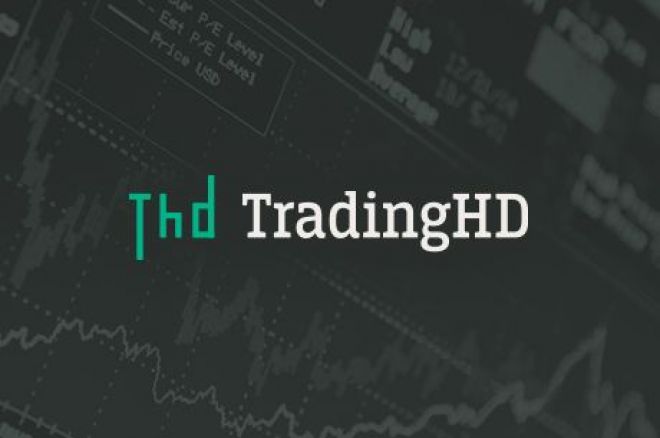 On April 16, iBus Media announced the launch of TradingHD, an innovative training portal for traders and investors created in conjunction with world-famous hedge fund manager Lex van Dam.
Today, you have the opportunity to discover what TradingHD is all about and dive into the world of finance for free thanks to an introductory course that promises to deliver all the most important information you need to begin a successful journey into finance trading.
Structured in nine lectures of approximately 10 minutes each, the course, titled How To Become a Trader and Investor, aims to "help you appreciate everything you need to do and know before you execute your first trade."
Throughout the course, van Dam will teach you "how to create the foundation that needs to be laid if you want to be active in the markets for the long term, and how to weather the many storms that will inevitably accompany your journey.
"If you think there's easy money to be made in trading, then you are mistaken. There are just too many people watching the markets full time, meaning that if there was any easy money to be made, they would already have taken it. I have been trading for over 20 years, and I can honestly say that I don't think there's any other job out there where you compete against so many incredibly intelligent people all fighting to survive at the very least, and become very rich at the best."
Tailored to help beginners start trading, the course introduces topics like Markets and Idea Generation, Fundamental and Technical Analysis, and Trading Psychology and Risk Management, in short and easy-to-follow video lectures.
After enrolling in this free course, you will also get the chance to pose questions to the site's educators and receive detailed answers straight to your email.
How Do I Access the Free Course?
Accessing the free course offered at TradingHD couldn't be any easier, as all you need to do is to open a free account at iBus Media's innovative trading education portal.
Once registered with TradingHD, you will get immediate access to the free course as well as other great educational resources realized by top experts such as financial columnist for The Times and former stockbroker for Goldman Sachs, Louise Cooper, the founder of the London advisory stock broking firm Deydun Markets Ashwani Mathur, the founder of Capital Advisory Partners Sven Miserey, chair of CFA, the UK's Continuing Education Committee, Helen Thomas, and leading trading performance and psychology coach Steve Ward.
Click here to open a free account at Trading HD
About Lex van Dam
A stock trader at Goldman Sachs for a decade, van Dam is one of world's most well-known and respected hedge fund managers.
Founder of The Lex van Dam Trading Academy, back in 2009 van Dam created and starred in the BBC TV series Million Dollar Traders, which aimed to educate eight ordinary people about the stock market and turn them into successful traders.
Van Dam is also the author of a successful book titled How to Make Money Trading and has contributed to the translation of the book titled Ajax, Barcelona, Cruyff, The ABC of a destinate Maestro written by Frits Barend and Henk van Dorp.
Get all the latest PokerNews updates on your social media outlets. Follow us on Twitter and find us both Facebook and Google+!