PokerStars and Players React to Pot-Limit Omaha Bot Scandal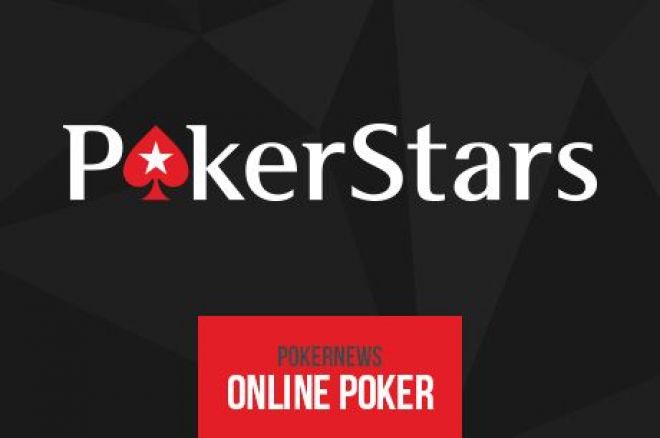 Last week PokerNews reported that a suspected bot-ring involving players primarily from Russia and Kazakhstan potentially won an estimated $1.5 million at the $0.50/$1 and $1/$2 pot-limit Omaha tables on PokerStars.
This figure could even be more when factoring in benefits received through PokerStars VIP and Stellar Rewards programs, the probability that this activity is taking place on other sites, and the potential that some players may have gone undetected.
Reaction by both PokerStars and players vehemently condemn the activity. PokerStars has already banned various accounts and issued some refunds to players who unsuspectingly played against these accounts.
PokerStars Head of Public Relations Michael Josem recently told PokerNews that the site works hard to detect players using prohibited software including bots.
"We work very hard to stay ahead of people who attempt to violate our rules and invest significant resources (human and software) in detection and mitigation of violations, including the use of prohibited software, such as bots. In such cases, over 95% of offenders are detected proactively by PokerStars, with less than 5% identified by players. We always welcome the assistance of players in enforcing the rules of our games, because it can add focused insight that complements the methods used by our own systems. At the same time, we continually upgrade our detection capabilities in attempt to stay ahead of the bad guys."
Players are certainly disappointed that this activity took place, and are calling for strong action by PokerStars. BestPokerCoaching.com coach and student "$teezy" expressed his lack of surprise about this occurring to PokerNews: "First of all, it would be naive to think there is no cheating going on in online poker. If there is money to be made, there's always someone trying to cheat. This is very sad, but we have to deal with it. It's in the best interest of both poker players and poker operators that the games are clean."
The Dutch six-max poker player, also known as Sebastian, shared his disappointment: "For a poker operator it should be a top goal to keep cheaters out of the game. That's also why I was not amused by the fact this issue is going on for more than a year and that poker players had to do an own investigation about it first. So personally I'm very disappointed in PokerStars as the market-leader in not finding out about the case in an earlier stage."
Despite some players believing that the investigation began due to claims of players, PokerStars stated that they were looking into the situation even before being notified about the potential problem.
"$teezy" also urges the poker community should be patient: "I also feel it's a bit too early to draw conclusions. Let them first fully finish the investigation. If the conclusions is that there is proof of collusion and/or using bots, they should obviously ban the people involved for life and put them on a blacklist."
"Furthermore Pokerstars should FULLY compensate all players involved," continued $teezy. "I mean it's PokerStars' responsibility to keep the games fair. So they also should take responsibility when something goes wrong.
"On top of that PokerStars also should seriously consider reorganizing their integrity team. It just doesn't smell right if a poker player can find out about this issue, by analyzing online stats, a specialized team should be able to do the same. This raises a lot of new questions.
"Anyway, in the end, we (the regulars) all lose, as this is very bad publicity for online gaming in general. So I hope the issue will be solved soon, so we can focus on playing our favorite game again in a secure online environment."
"$teezy" is not the only poker player who believes PokerStars should fully compensate players regardless of how much funds they were able to confiscate. Dominic "Onadownswing" Coombe, who has over $2.5 million in online tournament cashes according to PocketFives.com where he is registered under "The Spewtard", agreed with this sentiment telling PokerNews, "I just hope everyone gets paid what they're owed, and absolutely feel that PokerStars should cover player losses since its the site's responsibility to ensure things like this don't happen."
Others believe that the PokerStars Integrity Team is doing what they can with the tools they have at their disposal. Three-time SCOOP champion Woody "plplaya" Deck said, "I believe that the PokerStars Integrity Team try to stop cheating but the management doesn't change policy fast enough. For example, the Game Integrity team can't ban people for using whotfru (Russian PTR), however, they would if they could. Pokerstars needs to ban whotfru."
At the end of the day, Deck believes that PokerStars is making an effort, saying, "PokerStars has taken a lot of heat, but they at least try to make fair games. Zoom Poker is great, stops passive collusion among regulars who get too familiar, but makes it easy for bots."
PokerStars Proposes Changes to Terms of Service
Bots have always been illegal on PokerStars and most other major online poker rooms; however, in light of both this issue and another one involving PokerStars player "Skier_5" using a currently legal software tool to dominate heads-up sit-and-go's, PokerStars has informed the poker community that it plans to tighten its terms of service.
PokerStars Poker Room Manager Steve Day asked the poker community on TwoPlusTwo for its opinion on the below rule changes:
Q. In general, what kind of tools and services are acceptable?

A. The following types of tools and services are generally acceptable:
1. Tools and services that simply report basic game state information, such as pot odds or absolute hand strength.
2. Tools and services that are static reference material and basic in nature, such as a single table-based starting hand chart.
3. Tools and services that profile your opponents, but make use of only information which you have accumulated through your own play.
4. Macros and Hotkey programs that don't have any bearing on gameplay logic. For example, you can use AutoHotKey, MacroExpress or AutoIt3 to make it such that you 'bet the pot' when you press the 'P' key, but you cannot use these or other utilities to create an autofolder that folds poor starting hands, or that automates advice or actions from any other tool or service.

Q. In general, what kinds of tools and services are prohibited at all times?

A. The following types of tools and services are prohibited at all times:
1. Any tool or service that shares hole card data with other players or services is colluding, and is prohibited.
______i. Hosting live streams on Twitch and other similar services is not considered as sharing hole card data.
2. Any tool or service that works off of a central database of player profiles, hands played or private results is prohibited.
3. Any tool or service that plays without human intervention (a 'bot') or reduces the requirement of a human playing. For instance, an 'auto-folder' is prohibited.
4. The practice of datamining (observing games without playing in order to build up a database of hand histories for future reference) is prohibited.
5. Any tool or service that offers real-time commentary or advice on the current game state that goes beyond reporting data and statistics.

Q. In general, what kinds of tools and services are prohibited only whilst the client is open?

A. The following types of tools and services are prohibited only whilst the client is open:
1. Any tool or reference material that offers commentary or advice that goes beyond a basic level, such as stack-size-based starting hand tables, decision trees or heads-up displays that dynamically change based on player action or card values.
2. Any tool or service that computes advanced equity calculations, such as range vs range simulators, ICM or Nash Equilibrium-based programs.
Day also called out a few programs that would be illegal under the new proposed rules including: SessionLord's Preflop Chart, Holy Grail of Poker, Poker Academy, LeakBuster, FlopZilla, Odds Oracle, PokerStove, and PokerTracker 4's LeakTracker. He also mentions that Hold'em Manager 2's NoteCaddy would require changes as it would be permitted for HUDs to provide information by street, but not by the action facing nor by communicating hole cards or card values.
Michael Josem also told PokerNews, "PokerStars continually reviews and updates our poker game rules to ensure that they remain at the forefront of the industry and reflect the current state of poker, which constantly evolves. We have to evolve along with the game. We regularly consult with players in advance of significant changes in order to gain their insights and perspectives."
Many players have expressed that tools "Skier_5" has been using go too far, and are welcoming changes. However, other poker players and software providers feel that the proposed changes changes may be too restrictive.
NoteCaddy has urged its customers to speak out against the rule changes via an email sent over the weekend.
"Dear HEM/NoteCaddy user,

A few days ago, a representative of PokerStars announced potential rule changes that could add severe limitations to what we can use in our HUDs. It is my feeling that online poker as it is today is a level playing field for all players. By having advanced tools available publicly and for a low cost, everyone from micro stakes to high stakes players can benefit openly. Limiting what we can use would create an environment where some users with large amounts of resources could circumvent these rules quite easily. Having poker software available benefits players who are willing to put in effort to study and improve their play. Creating more arbitrary and unenforceable rules only hurts those of us who wish to play by the rules.

PokerStars has created a thread on the 2+2 forum where we can express our opinions and I beg you to do so. There are several apps being targeted unfairly so please take a look and make yourself heard!"
Day mentioned in his post that PokerStars would give players 10 days to share opinions before they make a final decision. This means, if things go as planned, rule changes may go into effect on Sunday, June 21.
Stay tuned to PokerNews as this story develops.
Want to stay atop all the latest in the poker world? If so, make sure to get PokerNews updates on your social media outlets. Follow us on Twitter and find us on both Facebook and Google+!