Europe in Pills: All-In Kitchen Returns, Winamax Exits Spain & Portuguese Gaming Taxes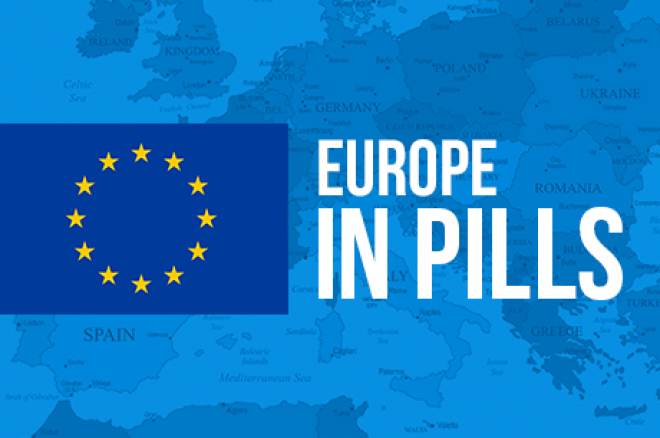 PokerStars announces the return of the All-In Kitchen restaurant in the United Kingdom at the end of July. At the same time, Spain's online poker players will no longer be able to play on Winamax, and gaming operators complain about the tax rates that are expected to come into effect in Portugal. Check out those stories in this week's edition of Europe in Pills.
PokerStars All-In Kitchen Returns to the UK
At the beginning of the year, PokerStars partnered with London's Jones & Sons to launch an All-In Kitchen to help promote the upcoming United Kingdom and Ireland Poker Tour (UKIPT) London stop. The online poker site advertised it as the world's first pay-by-poker restaurant.
The event was such a success that PokerStars announced that the All-In Kitchen will return, this time by partnering with the Spanish restaurant Pata Negra in Bristol, UK from July 27-29. The restaurant will help to promote the upcoming UKIPT stop in the city taking place from Aug. 6-9.
Patrons attending the All-In Kitchen will be given the opportunity to play a free three-hand game of poker against seven other players. The player that finishes in the top spot will be awarded a free three-course dinner valued at £18, while second and third places will receive £10 and £5 discounts off their meals respectfully.
The Pata Negra's All-In Kitchen will feature a poker-themed menu. Some of the items on the menu will include Big Blind Iberico meats, Three-of-a-Kind sweet pepper, courgette and aubergine skewers, and The Pot - a dark chocolate dessert with olive and rosemary shortbread.
Winamax Exits Spain
French poker site Winamax recently stopped servicing players in Spain and is in the process of refunding Spanish players their account balances. While their French license allows them to service any players that have a European bank account, Winamax's operations in Spain were in conflict with the country's regulation on online poker.
In March, Winamax did something similar by leaving the ring-fenced Italian market, while late last year the poker room left the United Kingdom after a newly adopted gaming regime would have subjected them to double taxation in both France and the UK.
According to PokerIndustryPro, it is possible Winamax Poker may return to both Spain and Italy if the countries agree to share liquidity with French regulated online poker rooms.
France is expected to include a clause to allow shared liquidity in its upcoming Digital Bill.Italy has also recently expressed interest in sharing liquidity with other EU Member States to help boost the industry's declining revenues.
PKR Complains About Portuguese Market Tax Rates
Portugal is set to regulate online gaming through a new regime that the country's government estimates could generate up to €25 million in additional fiscal revenues. Gaming operators are already complaining about the tax rates of 8 percent of turnover up to the first €30 million, before rising to 16% thereafter. William Hill has already taken the bold step of removing itself from the Portuguese market ahead of the new gaming regime.
Online gaming operator PKR is the latest to complain about the tax rates that they believe are too high to be viable. A PKR representative told eGaming Review that the room has no plans to apply for a license since "the numbers just don't stack up."
PKR recently removed itself from the French gaming marketplace and also exited Italy late last year. The representative from the poker room didn't seem concerned about the loss of business stating that "losing another segment of our loyal customer base is always a great shame, but it will not have a significant effect on the business going forward."
It is believed that other gaming operators will also choose to stay on the sidelines, potentially opening up a huge grey market that other countries with high Internet gaming tax-rates have witnessed.
Want to stay atop all the latest in the poker world? If so, make sure to get PokerNews updates on your social media outlets. Follow us on Twitter and find us on both Facebook and Google+!