Inside Gaming: Caesars Debt Woes Continue, Sands Gives Up in Florida, Showboat Bought Again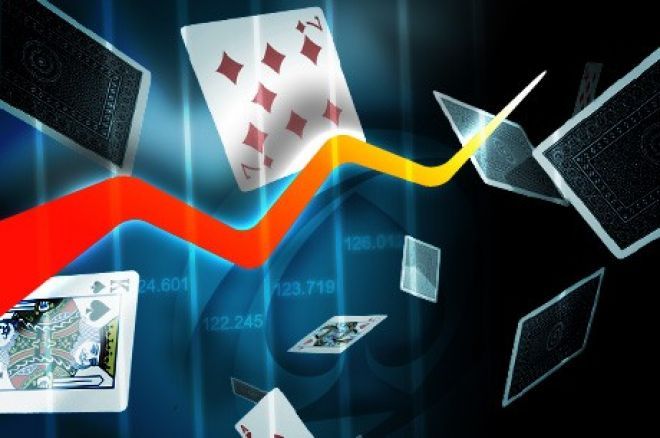 This week's installment of Inside Gaming reports on Caesars Entertainment Corp.'s failed efforts to come to an agreement with its creditors (and the possibility of the parent company declaring bankruptcy), the Las Vegas Sands abandoning its attempt to enter Florida, and the Showboat Atlantic City changing hands for a second time since closing a year ago.
Caesars at "Impasse" with Creditors, Parent Company Could Face Bankruptcy
Yesterday Bloomberg Business reported that Caesars Entertainment Corp. had reached "a $2 billion impasse with creditors" according to sources familiar with ongoing negotiations. In addition, Caesars "lost the backing of another group of creditors" unwilling to extend another deadline for the company to manage further its industry-leading debt, all of which potentially pushes the parent company a step closer to the possibility of having to declare bankruptcy.
Restructuring in 2014 led to the creation of three units for Caesars — Caesars Entertainment Operation Co., Caesars Entertainment Resorts, and Caesars Growth Properties. The bulk of the company's $22 billion-plus debt — about $18.4 billion — was taken on by Caesars Entertainment Operation Co., which in January 2015 filed for bankruptcy.
Creditors in turn filed lawsuits against Caesars claiming the restructuring was a means to avoid paying money owed them, and in July we reported how a U.S. Bankruptcy Judge ruled that Caesars would have to face those lawsuits which collectively seek approximately $11 billion from Caesars. The company has stated that if forced to cover such debts, the parent company would have to file for bankruptcy.
Thus has there been some urgency for Caesars to find another way, although according to Bloomberg's sources the "company and a committee of junior bondholders haven't had substantive talks since last month," with the bondholders continuing to seek "about $2 billion more than Caesars has offered" to settle.
A new lawsuit has been filed in Manahattan federal court by a creditor trustee claiming "Caesars illegaly broke a promise to help repay debt owed them." That ruling will affect what happens next, says Bloomberg.
For a thorough outline of Caesars' complicated debt picture and the status of its various lawsuits and attempts at negotiation with creditors, head over to Bloomberg Business.
Las Vegas Sands Gives Up on Florida
Last week here at Inside Gaming we were discussing Donald Trump's failed efforts to bring casino gambling to Florida as well as how the Republican presidential candidate is telling that story on the campaign trail today. All of that occurred prior to the compact signed between the Seminole Tribe of Florida with the state in late 2007, after which seven casinos have been opened by the tribe in the Sunshine State.
One gaming entity that won't be coming to Florida anytime soon is the Las Vegas Sands Corp., as this week a lobbyist for the company announced it would be suspending its attempt to open a destination casino resort in the state Florida Politics reports.
Speaking for the Sands and its chairman Sheldon Adelson, lobbyist Nick Iarossi stated earlier this week that the the company had canceled contracts related to public relations as well as lobbying, his own included. "We've been pushing for this for six years with no success," added Iarossi, noting he understood the Sands' decision to abandon the pursuit.
Iarossi added that uncertainty regarding the renewal of the state's compact with the Seminoles was a further factor affecting the Sands' decision, an issue currently being debated in Florida. As reported here, the compact between the tribe and the state to allow the Seminoles to offer blackjack, baccarat, Pai Gow, and other card games in its casinos expired on July 31 at which point a 90-day grace period began.
Florida state senator Rob Bradley who chairs the senate's Regulated Industries Committee that oversees gambling in Florida commented on the news, saying that "it was always a heavy lift to convince many of us that Las Vegas casinos were the right thing for Florida."
Meanwhile Adelson has turned his attention to Georgia as a possible new target for Las Vegas Sands, with Sands representatives meeting with legislators there this week.
Visit Florida Politics for more about the state having resisted the Sands' efforts.
Developer Purchases Closed Showboat Atlantic City from University
At the end of August 2014, the Showboat Atlantic City became the second of four casinos on the famed Atlantic City boardwalk to close during the calendar year, ending its 27-year run. In December of last year the Showboat was purchased by Stockton University for $18 million, who at the time announced plans to turn the property into a satellite residential campus where students could pursue various undergraduate and graduate degrees as well as other professional programs.
That plan never quite came to fruition, and this week came news that Stockton University had found a buyer for the Showboat. Developer Bart Blatstein has agreed to purchase the property for $22 million, the Associated Press reports.
It isn't clear as yet what Blatstein's intentions are for the Showboat, including whether it will be reopened as a casino or as a non-gaming establishment. The sale contract did not include gambling or liquor licenses.
Potentially relevant is a deed restriction placed by Caesars (from whom Stockton bought the Showboat) prohibiting it ever to be used as a casino. "But there also was a 1988 legal covenant among the Showboat, the Trump Taj Mahal and Resorts casinos requiring the Showboat never to be used for anything other than a casino," says the AP.
In any event, whatever the Showboat becomes in the future will not affect its sale by Stockton University to Blatstein, with the contract explicitly stating that Stockton will not be required going forward to resolve the issue of whether or not it can or should be reopened as a casino.
The deal is set to close in November.
Learn more about the latest step in the Showboat shuffle at CDC Gaming Reports.
Want to stay atop all the latest in the poker world? If so, make sure to get PokerNews updates on your social media outlets. Follow us on Twitter and find us on both Facebook and Google+!