Assemblyman Mike Gatto Gives Online Poker in California Less Than 10% of a Chance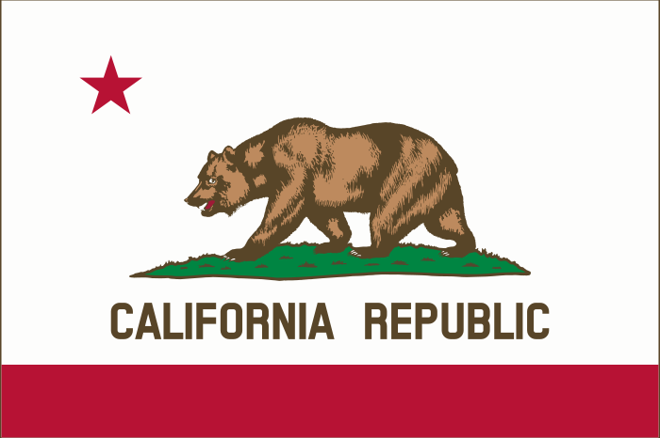 California Assemblyman Mike Gatto entered the online poker legislative fray full of hope when he introduced his bill in December of 2014. Very little in this world can extinguish hope as decisively as a year dealing with gaming industry stakeholders in California on the issue of Internet poker.
It only took a few months of meetings for him to revise his initial projection of a 50-percent chance that an online poker bill passed in 2015 to a 35-percent chance for legislation to pass in 2016. Now that we're into 2016, Gatto told PokerNews.com this week that the odds have fallen to less than 10 percent as continued disagreement and a lack of urgency from stakeholders and the legislature have pushed the regulation of online poker onto the backburner.
"There are a lot of egos involved in this issue, both in the legislature and outside," Gatto said. "There's also a lot of people who, if they truly wanted to get a bill passed, I think would have a more collaborative attitude toward it. I'm not aware of any major piece of legislation requiring a two-third vote that passed without significant compromises between all parties. This is one issue, for whatever reason, people inside the legislature and outside seem to be too focused on their own power politics or egos to come together."
In its eighth year as a topic of discussion in the state legislature, regulation of online poker has lost any momentum built in the past couple years. The biggest holdup is a stalemate between the horse racing industry and some of state's Indian gaming tribes on horse racing's participation.
"There's plenty of money to be made having safe, regulated online poker in California," Gatto said. "Plenty of money to be made by various different entities. I reminded people that during the gold rush it often wasn't the miners making money, it was the people selling the shovels. There are so many ways to configure this so that everybody is happy, and that's the point I tried to make during the process. But apparently these arguments are falling on deaf ears because I didn't sense a will for any of the parties to get this thing done."
Another reason for the stalled momentum, according to Gatto, could be the economic prosperity experienced in California the past few years. New Jersey was driven to pass online gaming legislation in 2013 due to the crumbling state of Atlantic City. Pennsylvania has eclipsed California as the most likely state to move a bill this year because it is dealing with a budget deficit and its casinos are feeling the pressure from neighboring New Jersey's online presence.
"Even in the low estimates, we're still talking about millions of dollars which will add up over the years." — Mike Gatto
Internet poker was first discussed in the California legislature during the Great Recession in 2009. In the past three years, state tax revenues have generated about a $15 billion surplus. As a whole, the tribal gaming casinos also are doing much better than their casino counterparts in Pennsylvania and New Jersey.
The urgency to pass online poker legislation isn't there. The only entities that seem motivated to get a bill done are the tribes and card clubs partnered with global industry leader PokerStars.
"When I started in the legislature, the world view was entirely different from the paradigm now," Gatto said. "In 2010, we were in the depths of the worst revenue crisis the state of California has ever seen. We were desperate for any source of revenue. Only 20 percent of current legislators were around back then. That appreciation for tax revenue is just not present right now. People forget how quickly we can be back in a recession, and how much revenue a well-regulated system of online poker can bring California. Even in the low estimates, we're still talking about millions of dollars which will add up over the years."
A Different Bill Getting the Push in the Golden State
One gaming-related bill has been on the move in California this year, Assemblyman Adam Gray's AB 1437 that would regulate daily fantasy sports (DFS). It passed easily through the Assembly last month and is now under consideration in the Senate. The Sacramento Bee reported that chairs of the Morongo and San Manuel bands of Mission Indians, both of whom are in the coalition aligned with PokerStars, wrote letters to Gray this month suggesting that online poker could be combined with the daily fantasy sports bill.
Gatto noted that the quick progression of DFS legislation shows how quickly the state could move on Internet poker if the sides were able to reach a compromise. He does think that daily fantasy sports will have an impact on online poker, but he sees it happening much farther down the road.
"You can imagine 10 years from now when you have a variety of different gaming companies that have some kind of online presence plus an online customer list," Gatto said. "Imagine a world where those companies now wish to horizontally integrate, to branch out to other fields or acquire companies that already exist in other fields. I think daily fantasy sports will be something that affects this space profoundly."
In the meantime, daily fantasy sports left online poker in the dust last month when an Assembly committee hearing that was scheduled to feature both dropped the poker discussion at the last minute. Hearings held in the state last year had already become repetitive. Unless something changes, the positions of the parties are well known. Gatto said he still meets with the different stakeholders, but the meetings are fewer and less active than last year.
"Hearings can sometimes be helpful for people to explain their current positions, but given the realities of getting something passed it might not be the most productive thing right now," Gatto said. "This is a complex that if things get done it will be happening behind the scenes rather than at any type of hearing."
*Image courtesy of WikimediaCommons.
Get all the latest PokerNews updates on your social media outlets. Follow us on Twitter and find us on both Facebook and Google+!