Inside Gaming: Atlantic City Battle Heats Up, Virginia Legalizes DFS, Elvis Estate Sues Vegas Casino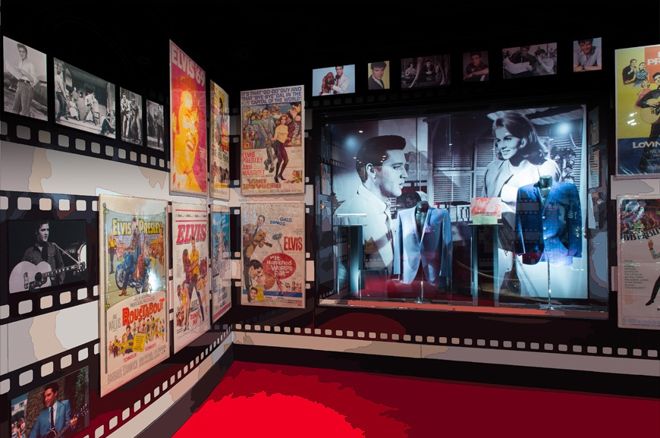 In this week's installment of Inside Gaming, legislators consider a state takeover of Atlantic City amid increasingly loud protests by those opposing such a move, Virginia becomes the first state to legalize and regulate daily fantasy sports, and the estate of Elvis Presley sues a Las Vegas casino seeking the return of memorabilia.
Facing Default, Legislators Consider Atlantic City's Future Amid Protests
The battle over Atlantic City is heating up as a state Senate hearing was interrupted yesterday by protestors who oppose legislation designed to give the state control over the city's financial future.
In the wake of an analysis by ratings agency Moody's Investors Service that the city will run out of money and thus face default as soon as early April, the state's Senate Budget and Appropriations Committee met to consider two bills designed to reaffirm control over Atlantic City's finances.
"The first bill would strip Atlantic City of most of its decision-making power and give New Jersey the right to break contracts and sell off city assets to help get the city's finances under control," explains the Associated Press. "The second would allow casinos to make payments in lieu of taxes."
Both bills were ultimately advanced by the committee to be voted upon by the full senate, but not before a group chanting "Stop the takeover!" momentarily halted the proceedings. One protestor, Steve Young, was led from the room in handcuffs and charged with defiant trespass and disorderly conduct, reports ABC News.
The bills are supported by both Governor Chris Christie and the current president of the state Senate, Stephen M. Sweeney. Meanwhile the speaker of the state Assembly, Vincent Prieto, believes the bills need to be revised in order to prevent canceling of public employee contracts. Local leaders, including Atlantic City mayor Don Guardian, oppose the state takeover as well.
In the hearing, Guardian described the takeover bill as "a one-sided surrender of our responsibilities as local leaders to the governor and his administration. It deprives the residents of Atlantic City of even the most modest elements of self-government."
Four of Atlantic City's 12 casinos along its famed Boardwalk shut down during 2014, part of an ongoing decline that has seen gaming revenue cut in half since its peak nearly a decade ago. The New Jersey Division of Gaming Enforcement reported earlier this year the city's eight remaining casinos collected $2.56 billion in revenue in 2015, a ninth-straight year of decline after $5.2 billion was earned in 2006.
Read more about the fight over Atlantic City's future at ABC News.
Virginia Becomes First State to Legalize and Regulate Fantasy Sports
Turning to other legislative battles, amid all of the many bills related to daily fantasy sports being discussed throughout the United States, this week Virginia became the first state to pass a law formally legalizing and regulating DFS.
On Monday Governor Terry McAuliffe signed a bill into law requiring sites to pay an initial registration fee of $50,000 as well as submit to outside audits, the Associated Press reports.
State senator Ryan McDougle who sponsored the legislation is encouraged that the new law well serves the state's citizens who wish to participate in DFS.
"Virginia is leading the way in establishing strong consumer protections while sending a clear message that, with the proper oversight, playing fantasy sports is a skill-based hobby people should be allowed to enjoy," said McDougle.
Griffin Finan, General Counsel for DraftKings, thanked Governor McAuliffe and expressed hope "that other states across the country will follow Virginia's lead."
Meanwhile Darren Heitner, a lawyer representing several other DFS sites, commented that should other states adopt similar legislation and registration fees, smaller operators would have difficulty meeting such requirements. "They cannot justify spending such an exorbitant amount of money just to remain active in a single state," said Heitner.
This week Legal Sports Report noted that Indiana is likely to be the next state to pass DFS legislation, and speculated that Mississippi, Tennessee, and Vermont could also do so sooner than later.
The new DFS law in Virginia goes into effect July 1.
Put the Associated Press in your line-up for more on Virginia's acceptance of daily fantasy sports.
Don't Be Cruel: Presley Estate Sues Las Vegas Casino Over Memorabilia
Next month marks the 60th anniversary of Elvis Presley's first performance in Las Vegas. But the estate of the music icon won't be singing "Viva Las Vegas" to mark the occasion after filing a lawsuit against the Westgate Las Vegas Resort & Casino seeking the return of hundreds of pieces of memorabilia.
An exhibition containing 350 Presley artifacts opened amid much fanfare in April 2015 (pictured above). However the Westgate closed it down late last month over a dispute regarding improvement costs. On Monday Elvis Presley Enterprises Inc. filed a lawsuit in Clark County District Court in an attempt to get back the many stage outfits, letters, yearbooks, jewelry, a Harley Davidson motorcycle owned by Presely as well as a 1962 Lincoln Continental, among other other items retained by the Westgate.
Billboard reports the "lawsuit accused the casino of holding the valuables hostage for leverage in its leasing dispute with Exhibit A Circle," the third-party operator to whom the artifacts had been loaned to include in the "Graceland Presents Elvis" dislpay.
Arguing that the estate no longer has access to the items and that those who do haven't the archival training to preserve their value, the estate is asking both for the return of the items and for punitive damages. A separate dispute is ongoing between the Westgate and Exhibit A Circle regarding the latter's defaulting on its lease with the casino.
Following Presley's Vegas debut in April 1956, the rock-'n'-roll icon would perform hundreds of shows in Sin City, including later returning for a long-running residency from 1969-1976 at the International Hotel, later known as the Las Vegas Hilton. In 2014 the property was sold to Westgate Resorts who renamed the hotel-casino.
For more on why there's blackjack and poker and the roulette wheel but no more Elvis exhibit in Vegas, visit Billboard.
Photo: www.vegaster.org.
Want to stay atop all the latest in the poker world? If so, make sure to get PokerNews updates on your social media outlets. Follow us on Twitter and find us on both Facebook and Google+!