Everest Poker Shutting Down in France; To Be Merged With Betclic Poker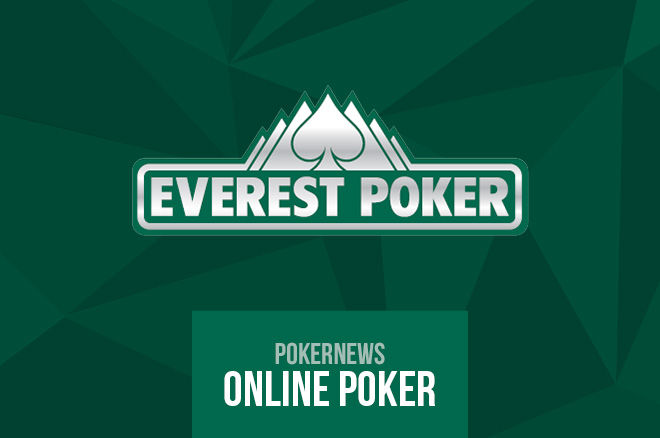 Everest Poker recently announced to its French customers that as of May 31, 2016, it will no longer be open for business. The parent company, Betclic Everest Group, who also operates Betclic Poker in addition to Everest, will instead focus its efforts in France on the Betclic brand.
Customers at EverestPoker.fr will not be left empty-handed as they will be left with two options. They can either withdraw all their funds or can migrate their accounts to BetclicPoker.fr, keeping their entire bankroll, VIP status, and Summit Points all intact. Players that choose to do neither are expected to automatically have their EverestPoker.fr balances returned to them in early October 2016.
On many levels it makes perfect sense to focus on one brand in France where online poker is constantly declining. What's more is that both poker clients operate on the iPoker.fr network, which hasn't been able to gain significant traction in the ring-fenced French marketplace.
According to the PokerScout, the top three online poker networks in France based on a seven-day moving average of ring-game players are Winamax (1,100 players, 46.2 percent), PokerStars.fr (700 players, 29.4 percent), and partypoker.fr (300 players, 12.6 percent).
The iPoker.fr network sits in last place in the French PokerScout rankings on its own with just 280 players, or just 11.8 percent of the market.
The Betclic Everest Group clearly agrees with this notion with its CEO Isabelle Andres stating that, "There was no logic to maintain two poker deals (Everest and BetClick Poker) on the French market. We keep all our ambition and are confident that our customers will benefit poker on BetClick a quality poker offering and an enriched experience with access to offers of paris sports and horse paris "says Isabelle Andres, CEO-BetClick Everest Group."
It is believed that the timing of the consolidation of players is in no small part due to be adequately prepared for a wide range of sports wagering when the 15th edition of the Euro 2016, the most popular European football festival of the year, begins on June 10.
Former Everest Poker pro Fabrice Soulier confirmed to PokerNews that for now Everest Poker will continue to operate in its worldwide markets sharing that it the poker client merger is "[Dot]-FR only for now." While at this time Everest Poker will continue to operate in other jurisdictions, it wouldn't be surprising to see a consolidation of the two Everest Betclic Group gaming companies merge operations there as well.
Fabrice Soulier No Longer Sponsored
Popular French poker pro Fabrice Soulier for years was sponsored by Everest Poker. He announced on Facebook that he will not only no longer be representing Everest Poker, but also will not be affiliated with Betclic Poker as part of the migration.
"End of party for [me at] Everest poker," shared Soulier to his Facebook friends. "Thank you for this beautiful adventure and off to EPT Monaco without the logo!"
In the meantime, Soulier will be focusing his efforts on managing his Global Poker League (GPL) team, the Paris Aviators.
Yesterday, he tweeted to his 8,515 Twitter followers about his plans to play that day in the six-max events.
I will play the 6max matches today at 6pm CET for @ParisAviators . Let's score some more points! Watch the streaming@gpl #SuperMotivated #fb

— Fabrice Soulier (@_Fabsoul_)
Unfortunately the French poker sensation was only able to manage one point to his team which he disappointingly announced on Twitter.
I couldn't bring more then 1 point to the @ParisAviators today. Did what I could. But we are still in a great position in @gpl #Next

— Fabrice Soulier (@_Fabsoul_)
When Soulier mentioned his team is in good position, he may have been understating things as the Paris Aviators are currently tied with the Hong Kong Stars for first place in the GPL Eurasia Standings with 31 points.
Get all the latest PokerNews updates on your social media outlets. Follow us on Twitter and find us on both Facebook and Google+!