Inside Gaming: NV Down in May; Trump Taj Mahal Workers Strike; Ivey in NYT "Advantage Players" Piece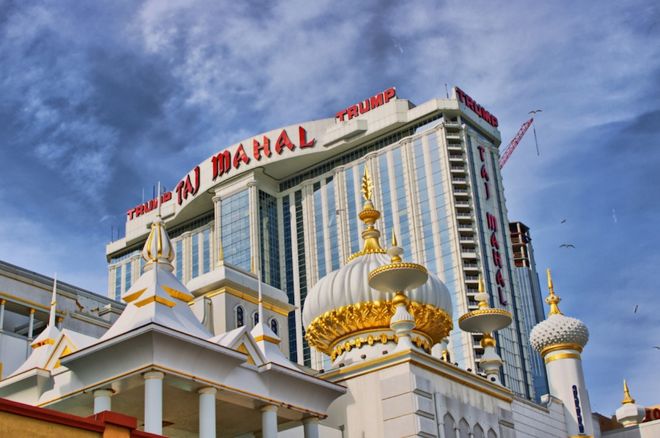 This week's installment of Inside Gaming begins with the latest revenue report from Nevada where casinos suffered a decline in May, shares breaking news regarding workers at an Atlantic City casino going on strike this morning, tells about a Singapore casino cheater getting caught and jailed, and recommends an interesting read about "advantage players" that includes mention of Phil Ivey.
Nevada Casinos Endure Gaming Revenue Decrease in May
Numbers from May have been reported by the Nevada Gaming Control Board and they show a overall decline in gaming revenue of 4.53% year-over-year for the state's casinos.
Casinos in the Silver State won just over $958 million during the month, down from the just over $1 billion made during May 2015. Strip casinos in particular saw a decline of 11.68% for the month, having won just a tad over $531 million after making nearly $602 million during the same month a year ago.
Table games were down 18.41% for the month statewide, with slot machine revenue decreasing by 4.53%.
As VEGASINC notes, May 2015 featured some significant events that helped boost revenue that month, including the Floyd Mayweather-Manny Pacquiao welterweight title boxing match at the MGM Grand Arena and the Rock in Rio USA festival that took place at the City of Rock north of the Strip. May also had an extra Friday and Saturday a year ago, helping add revenue opportunities.
"This May's event calendar really didn't quite stack up anywhere near as strong as" a year ago, explained Michael Lawton, senior research analyst for the NGCB speaking with VEGASINC. "I think that's the controlling factor to why these numbers were soft."
Away from the Strip things went relatively better, with gaming revenue increasing in downtown Las Vegas casinos by 13.11% and in north Las Vegas casinos by 27.81%.
Read more about the May numbers at VEGASINC and/or peruse the NGCB's report yourself here.
Trump Taj Mahal Workers Go on Strike
The Trump Taj Mahal still bears the presumptive Republican presidential candidate's name, despite the fact that Donald Trump no longer owns the struggling Atlantic City casino. Billionaire business magnate Carl Icahn now does after having helped Trump Entertainment Resorts emerge from bankruptcy court protection earlier this year by making the company a subsidiary of Icahn Enterprises.
Icahn knew what he was getting into, having spoken back in March about the need to secure tax breaks from the city and county as well as to cut workers' compensation in order for the casino to survive and for him to be willing to commit investing more of his own money into the property.
The Fourth of July weekend is here, and so, too, have more problems arrived for Icahn and the Taj, as nearly 1,000 workers went on strike at 6 a.m. this morning following failed negotiations with the employees' union, CNNMoney reports.
In fact, four other Atlantic City casinos, including the Icahn-owned Tropicana Casino & Resort, also nearly saw their workers go on strike this weekend, though in those cases negotiations resulted in labor agreements that allowed strikes to be averted. The other three were all Caesars Entertainment properties — Caesars, Harrah's, and Bally's.
In 2014, four Atlantic City casinos closed altogether (of the twelve that had been operating on the Boardwalk), and at the time the Trump Taj Mahal appeared very likely to have been the fifth. In fact, an announcement of a closing date was made late that year, but last-minute maneuvers helped keep the doors open. Meanwhile the famous Trump Taj Mahal poker room closed in early 2015, only just reopening a few weeks ago in late May.
Cooks, housekeepers, and other servers are among the Trump Taj Mahal workers who are striking. According to CNNMoney, the union UNITE Here says "workers are paid an average of $11.74 an hour, and that veteran workers have received wage increases of just 80 cents over the last 12 years." Many workers rely on public assistance for help with health insurance and other essentials, says the union.
Learn more about the strike and receive updates from the picket line over at CNNMoney.
Smartphone Casino Cheat Jailed in Singapore
In Singapore on Tuesday, a Czech national working with a Russian syndicate was found guilty of multiple charges under the country's Casino Control Act, resulting in a 22-month sentence.
Radoslav Skubnik admitted to having used a smartphone to gain an edge illegally while playing slot machines at the Resorts World Sentosa and Marina Bay Sands casinos in May, reports the Straits Times. Cases against Skubnik's two accomplices in the scheme are still pending.
The group had used smartphones to record play patterns of the slot machines, then uploaded the collected data to a server where it was analyzed and decoded. "Armed with the decoded data," explains Straits, the men would "return to the same slot with machines with the devices... [which would] alert [them] the next mass pay-out, thus granting [them] an advantage in the game."
Skubnik had successfully helped the syndicate conduct a similar scam at Macau casinos in April, says the report. Police investigating the Singapore scam have recovered winnings totaling approximately $120,000.
Read more about the Singapore smartphone scam by pointing your devices toward the Straits Times.
Delve Into the World of "Advantage Players"
Finally, we conclude this week's installment of Inside Gaming with another recommended reading for you that dovetails on the topic of gamblers seeking an edge in casinos, albeit not in the fraudulent manner of the Singapore smartphone scammers.
Michael Kaplan contributed a feature to The New York Times Magazine this week explaining in detail "How 'Advantage Players' Game the Casinos."
The article begins by introducing James Grosjean, a specialist in finding vulnerable games in casinos, and how he was able to beat a card-based craps game via close observation of the game's mechanics and employing a strategy supplemented by simulation software. Such methods are entirely legal, but drive casino operators nuts.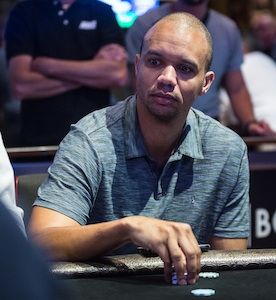 "When you are sitting there and doing what anyone else at the table can do, it's what we call advantage play," explains Ted Whiting, VP of corporate surveillance at MGM Resorts International. "But whether you're a cheater or an advantage player, you can take money from us, and I don't want that to happen. I view it all as a preventable loss."
The article goes on to describe other methods employed by advantage players in various casino games, including hole carding (involving spotting cards revealed by unwitting dealers), shuffle tracking (a memorization technique), and other counting systems. Blackjack, Ultimate Texas Hold'em, and baccarat are among the games discussed.
The feature also includes a lengthy profile of Cheung Yin Sun, the so-called "Queen of Sorts" who partnered with Phil Ivey to win millions at baccarat tables in Atlantic City and London, with much publicized legal cases resulting from disputes between the casinos and players over the legitimacy of the winnings.
Take advantage of an interesting report on a fascinating topic by heading over to the New York Times Magazine.
Photo: "The Trump Taj Mahal," Randy Kline. Creative Commons Attribution-NoDerivs 2.0 Generic.
Want to stay atop all the latest in the poker world? If so, make sure to get PokerNews updates on your social media outlets. Follow us on Twitter and find us on both Facebook and Google+!