Was One Drop Right to Exclude Pro Poker Players from the €1 Million Big One for One Drop Invitational?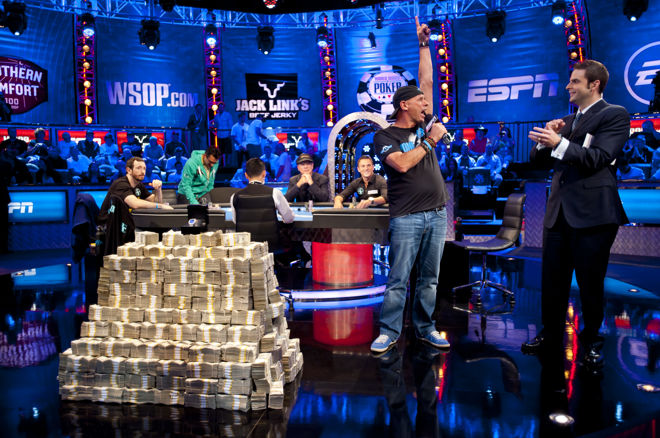 Last month, Guy Laliberté announced the Big One for One Drop was coming back with a whopping €1,000,000 buy-in as part of a five-day high-stakes cash game and tournament festival to be held October 13-17 at the Casino de Monte Carlo.
However, the announcement of the massive rake-free tournament that'll have each player donating €111,111 to One Drop — a charity dedicated to bringing fresh water to those in need of it — came with a hitch. Unlike in the past when the event was open to all willing to drop a million on it, this year's tournament is by invitation only. Laliberté wanted the event to exclude professional poker players in order to improve the experience for the recreational businessmen and celebrities eager to play.
In an interview with PokerNews last month, Laliberté explained "The message I got was these recreational players, businessmen, and philanthropists felt like they physically did not stand a chance. They wanted to play for the money and the fun of it, but they would rather stake a pro than risk playing themselves against a field of professionals. That forced me to rethink the entire event."
The announcement of the event was met with some skepticism, and many high-stakes poker pros were disappointed about being excluded. We weigh in on both sides of the conversation.
Excluding Poker Pros is a Mistake
In 1987, the National Football League players went on strike. I was only a year old, so fortunately, I didn't have to watch the dreck that ensued with the use of the replacement players. But I can imagine it, and I imagine it sucked almost as bad as the movie.
The Big One for One Drop without the participation of professional poker players is right along those same lines. And just like with the replacement NFL players, the first problem with the Big One for One Drop without professional poker players is that nobody will watch.
The fact of the matter is that most fans of televised and streamed poker tune in for one of two things: the skill of the players and the entertainment value of the characters. If you're a hardcore poker fan, it's a real treat to watch Fedor Holz run circles around his opposition, striking when the time is right and darting out of danger like a skilled boxer when his opponent has the goods. More casual fans line up to tune in for the likes of Phil Hellmuth and other players whose antics at the table make us laugh and shake our heads.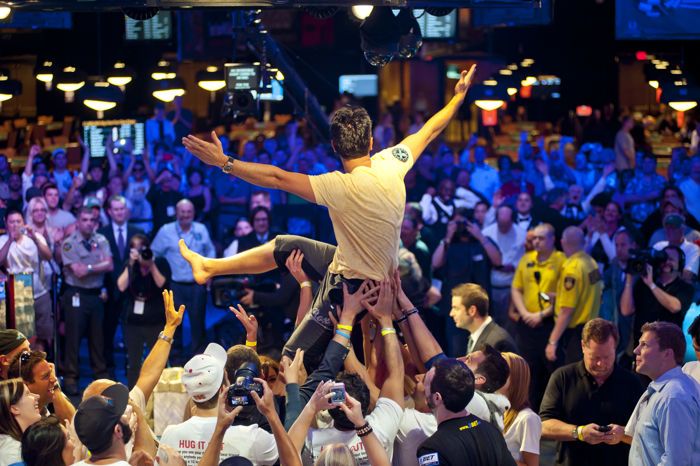 Under Guy Laliberté's new Big One format, neither Hellmuth nor Holz will be allowed to participate. And is anyone tuning in to watch Bill Klein clash with Talal Shakerchi? No offense to those guys, but color me skeptical, no matter how big you make the buy-in.
Keep in mind also that the stated goal of the Big One is to raise money for the One Drop foundation, dedicated to providing clean water to those in need. Out of each €1,000,000 buy-in, €111,111 will go to the charity. Denying pro players the option to play is also cutting possible monies out of the prize pool and, by extension, the charity.
Laliberté claims he's targeting a goal of 48 runners for the event, but that seems like it will be awfully tough to reach considering the inaugural Big One in Las Vegas drew that in an easier-to-access location with pro players populating the ranks.
Furthermore, as already stated, pro players bring eyeballs. A live stream with a fast-click option for viewers to donate to the charity would likely bring in more dollars for the charity. But if nobody is watching, what good will that do? Denying pros entry would be doubly harmful to the potential to raise funds.
I completely understand why some of the rich amateurs feel a bit turned off by being dropped into the proverbial waters as shark bait, but this needn't have been a feeding frenzy for the young killers. There were far more palatable options than simply blanket exclusion.
The Super High Roller Bowl at ARIA reserved 14 seats for "non-professional super high rollers." Why not just invert that and reserve a handful of seats for pros? Of course, demand for such seats would far outpace the supply, but there are simple ways around that. For example, interested parties could have thrown their names into a lottery. Or, as I saw suggested on Twitter, open-entry satellites could have been held for a set number of seats.
Finally, denying players the chance to play goes against the spirit of poker. This game boomed when Chris Moneymaker proved anyone can win. That's a big part of why people tuned in, and they'll be tuning out for a poker version of The Replacements.
-- Mo Nuwwarah
Guy Laliberté Made the Right Choice
As a fan of poker first and foremost, obviously I think the absence of high-profile, high-stakes poker pros is disappointing. As Mo mentioned, the event becomes far less appealing for the fans without the likes of Phil Ivey, Antonio Esfandiari, and Fedor Holz among others. That said, the event wouldn't exist in any form without the core group of wealthy businessmen who are eager to play in it.
So my question to you is this: Would you rather see a million euro buy-in tournament without poker pros, or not have the event held at all?
As the event organizer, Laliberté smartly spoke to those capable of playing and discovered there was limited interest from them to pony up seven figures to play against the brightest poker talent in the world year after year. So he made a tough choice that not only allowed the event still to take place, but one that was also in the best interest of his foundation, One Drop. I, for one, applaud him for making a tough decision.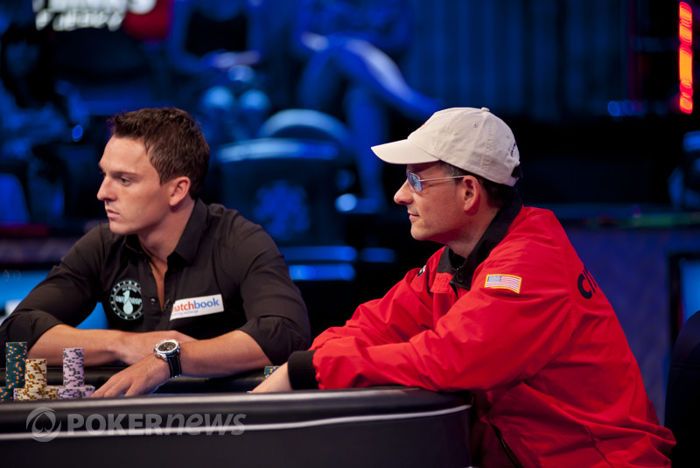 For as long as poker has existed, there have been sharks and fish. We know this. The sharks or high-stakes professionals get fed when the fish or recreational players decide to have some fun and enter one of their games. That fresh blood or money fuel the high-stakes poker ecology. Without those fish deciding to participate, the pros will be forced to feed off of one another. While that surely happens all the time, it certainly is not beneficial to the long-term sustainability of the big games. So when these pros see a massive buy-in like what we have with One Drop, it creates a feeding frenzy. Winning a €1,000,000 buy-in tournament can keep a pro fed for quite some time.
However, for many pros, the €1,000,000 needed to play is out of their bankroll for a single tournament. Undoubtedly groups of players collectively raise money in order to have action in the tournament, which increases the number of professionals involved, and also reduces the risk for many of the pros. This creates a dynamic that the recreational players see as predatory. Yes, it would be naive for the recreational players not to be aware of this from the get-go, but I think with the aforementioned groups of players pooling bankrolls to enter it simply became too much for the wealthy rec players to handle. I know personally, if I were fortunate enough to enter a €1,000,000 buy-in, I'd want to know that the players sitting across from me were assuming a similar level of risk.
Laliberté isn't cutting the pros out of the festival completely. According to the Cirque du Soleil and One Drop founder, poker pros are welcome to coach others in the event, participate in the cash games, and play some of the side events. This alone should satiate the pros looking to get some action, as surely gambling and high-stakes poker will be a top priority with all in attendance.
With or without the inclusion of poker pros, to me, a €1,000,000 buy-in poker tournament still makes for must-watch poker TV. Toss in millions of dollars raised for charity, and I think this event will be a huge success once again.
-- Matthew Parvis
Get all the latest PokerNews updates on your social media outlets. Follow us on Twitter and find us both Facebook and Google+!