FantasyWired DFS: Take Advantage of the Free $20 and Overlay on Sunday
FantasyWired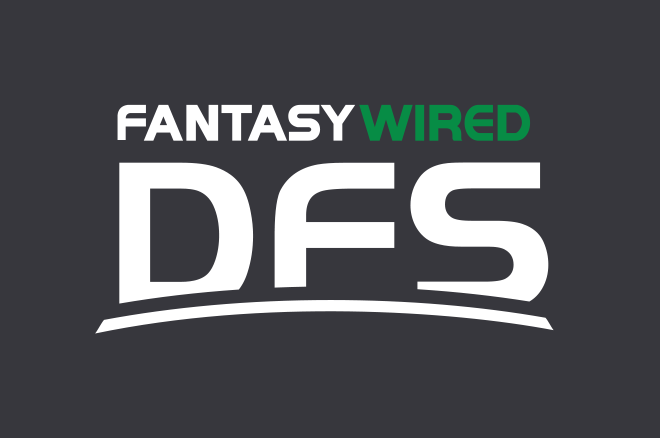 FantasyWired.com, the leading source for information, news and views on all things DFS, has turned up the volume for NFL Week 1. If you want to play daily fantasy football in a fun environment without the pressure of facing DFS sharks and their hundreds of lineups, you'll want to give FantasyWired DFS a try on Sunday. Plus, they're giving away an INSTANT $20 when you make your first deposit, as well as some other cool promotions in Week 1.
Let's take a look how to sign up and why you should.
FantasyWired DFS, unlike its ground-up rivals at DraftKings and FanDuel, is part of a wider network, the iTEAM Network, with FantasyWired able to share the network's pool of games prize pools. When you enter a contest on FantasyWired DFS, you're up against all the other players on the iTEAM Network, creating a fun community atmosphere right from the word "go".
With lower entry fees than most of the DraftKings and FanDuel contests, you can earn your stripes and have fun at the same time, picking teams without feeling the pressure. FantasyWired DFS isn't a site full of algorithm-swallowers with MIT degrees, it's the home of real-money contests against real sports fans, just like you. The chance of winning is increased, and so is the enjoyment.
What Do I Get for My First Deposit in Week 1?
Put down at least $10 in FantasyWired DFS and you will get an instant $20 bonus. The free money will arrive in your account within five minutes. Because it's instant, you don't even need to play contest in order for the bonus to register - it's yours right away, so you can start planning your pathway to victory.
For Week 1 only, new players have the option of going into a $5 GET YOUR MONEY BACK contest with up to $500 in prize money. Win or you get your money back - it's that simple. If you're among the fastest 114 players to enter this promotion, you'll also get free contest entries for Week 1, in a fantastic deal for DFS players, which you can find in the NFL lobby under "Win Prizes or Get Your $$ Back."
How Do I play?
If you've ever played DraftKings or FanDuel, you know how to play FantasyWired DFS. This game takes the elements of DFS you already love, and amps up the enjoyment by making your participation easier and more fun than ever before. Simply enter a team in the contests you want, and then click and go.
The differences are in added flexibility: NFL teams include a flex position and NBA lineups have a utility spot, meaning you can tweak your teams in more realistic ways using FantasyWired DFS.
What Can I Enter?
On the iTeam Network, most of the major sports are covered, with DFS contests for NFL, MLB, NBA, PGA Tour golf and the English Premier League. Contests vary from tournaments (GPPs), Head-to-Heads and 50/50s, and Leagues.
Sign Up Now!
Sign up today and start building your bankroll for the 2016 NFL season. With a free $20 and a contest where you literally can't lose in the lobby, FantasyWiredDFS.com is a great option for fantasy sports players of all levels.