Get Ready for a Huge DFS NFL Sunday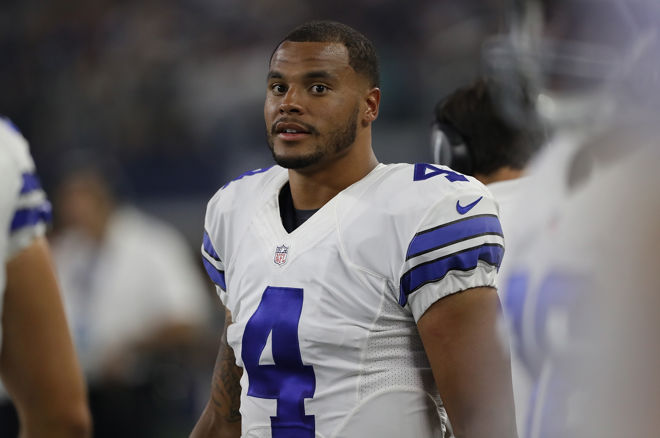 The 2016 NFL season has arrived. That means it's time to start building fantasy football lineups on your favorite DFS site. With 15 games to analyze on Sunday and Monday, the research can be overwhelming. That's why our friends at FantasyWired have helped us out with more than a dozen articles, podcasts and videos to read through before Sunday's kickoff.
If you haven't started your NFL prep, here's your one-stop shop for all things Week 1.
Free Money Sunday at FantasyWired DFS
In case you didn't hear, FantasyWired launched a new DFS site on the iTEAM Network. Sign up today and receive a $20 bonus INSTANTLY when you deposit $10 or more. Plus, there's a $5 contest where you get your buy-in back if you don't cash. Free money!
Value Plays
Poker players know the importance of value. In DFS, it comes in the form of projected points per salary. No matter the type of DFS contest you're playing, identifying value is important. FantasyWired ranked the top plays at each position on DraftKings and FanDuel.
Full Rankings
DraftKings Plays
FanDuel Plays
5 Mismatches to Exploit
GPP Plays
Winning a big tournament (GPP) on Sunday will take a little more craftiness. There's a lot more to consider when building a tournament team. Be sure to read through the Guide to Winning the DraftKings Millionaire Maker, as well as the top GPP Plays and Stacks for Week 1. FantasyWired also looks at five players who could destroy your GPP lineups.
Elite GPP Plays
Top 5 DFS Stacks
5 Land Mines to Avoid
FantasyWired Podcast Presented by numberFire
FantasyWired has teamed up with the bright minds at numberFire again to bring you the FantasyWired Football Podcast. numberFire's Jim Sannes joins the FW crew to break down the top plays and strategy on FanDuel in Week 1.
Millionaire Maker Analysis
FantasyWired's Brett Collson offers his thought process for building a winning Milly Maker Lineup on DraftKings in Week 1. With more than 1.9 million entries to beat, it's time to get weird.
Get all the details at FantasyWired.