PokerNews ranks WSOP champs since 2003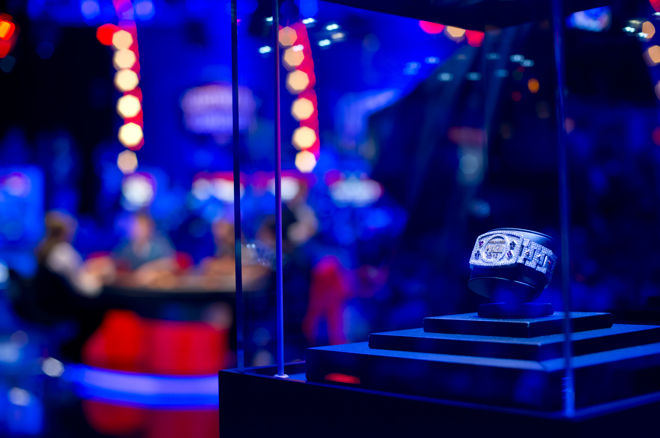 It takes a lot to be a champion. There have been 13 World Series of Poker Main Event champions since 2003, a year which we've liberally deemed to mark the start of the modern-day WSOP era. For your reading pleasure, the PokerNews editorial staff decided to take a swing at ranking the WSOP Main Event winners based solely on our own criteria of what it means to be the WSOP Main Event Champ.
Some believe that being a great poker ambassador holds a lot of clout, and is possibly the most important factor, given that these folks become the inevitable face of poker for many who do not follow the game on a regular basis. But, depending on the person, a true champion can be about so much more.
For this list, our editorial staff ranked players based on poker tournament results up to and after their WSOP win, representation of poker as an 'unofficial ambassador' of the game, impact on the game of poker, social media presence, poise in the mainstream media spotlight after the win, and activity working within the poker industry. There isn't a perfect formula for determining these rankings, but we felt it was important for each member of the team to base their rankings on what the role of WSOP Main Event champ meant to them.
Here are the results:
1. Chris Moneymaker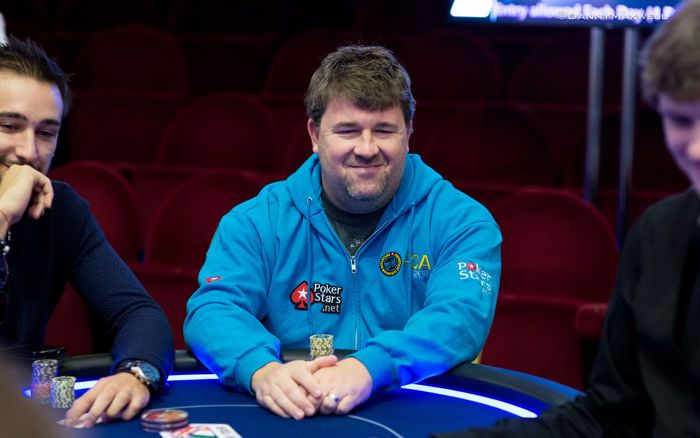 Jason Glatzer: Chris Moneymaker not only has one of the best last names in poker, but also was responsible for the poker boom with a great story including qualifying in via a PokerStars satellite. Who knows where poker would be today without Moneymaker.
Frank Op de Woerd: The way Chris Moneymaker has taken upon himself the role of ambassador is unseen in the industry. He's still incredibly welcoming to new players, still the friendliest guy in the room every time he sits down at the poker table and still has the best name for a poker player.
Pamela Maldonado: Chris Moneymaker - without knowing his financial situation - it is great to see him not really care about the hierarchy of events. He'll play the smallest of buy-ins and the large events, as well. He takes a lot of heat for being "washed up" but you never see him go off online. He sticks to playing the game.
Matthew Parvis: Chris Moneymaker epitomizes what is great about poker. He beat a field that was smaller but rich with talent. He's continuously maintained his role as an ambassador, and while he hasn't had the same level of results as some of the others, he also doesn't play a full slate of events.
Matthew Pitt: Moneymaker didn't shy from the spotlight, and despite modest success on the felt, remains a poker celeb. He continues to engage fans in both cash and tournament play.
2. Martin Jacobson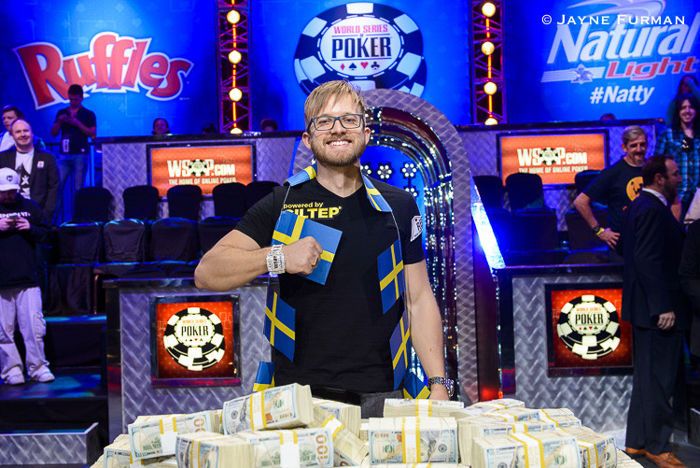 Jason Glatzer: Martin Jacobson represents all that is good about European poker, and should be a surefire Hall of Famer. He was one of Europe's most successful live tournament players even before this win.
Mo Nuwwarah: Martin Jacobson was already a star to those in the know and he's an approachable guy who continues to be a presence in some big-stakes tournaments, while wearing a patch for charity.
Matthew Pitt: Martin Jacobson, in my opinion, is our greatest champion. Everything about him shows he's the consummate professional: How he carries himself, his results and the fact nobody has a bad word to say about him.
3. Greg Merson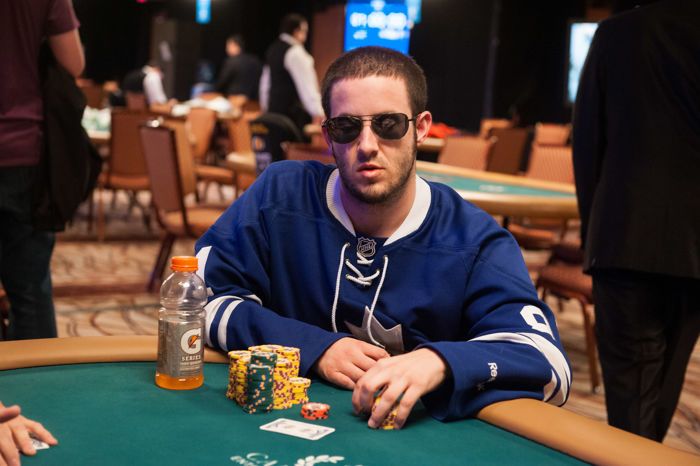 Pamela Maldonado: Greg Merson is personable, charismatic, a true poker professional. Although he may not be making headlines, he is one of the few players who is the same person both on and off the felt.
Frank Op de Woerd: Cada won another bracelet after having won the Main Event, a feat not a whole lot of them can say, but Greg Merson has had more deep runs after winning than any other former Main Event champion that comes to mind. I don't know how much he has done for promoting the game, but his slate of deep runs is impressive.
4. Joe Hachem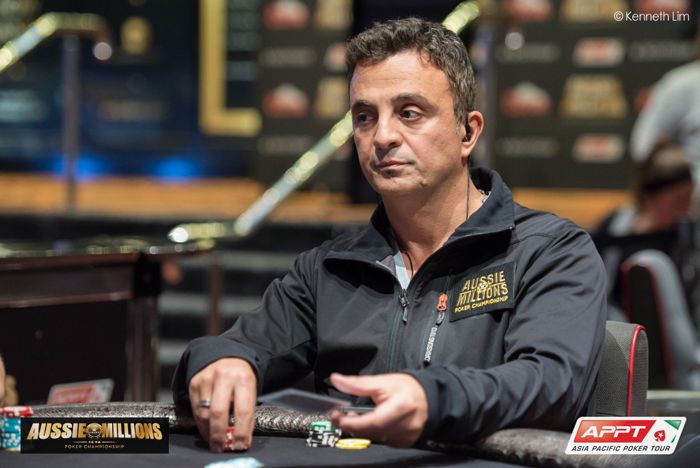 Marty Derbyshire: Joe Hachem has done more to grow and support poker around the world than any other Main Event champ and he pulls no punches either.
Frank Op de Woerd: Hachem did great after winning the Main Event, coming out on top of a huge WPT. On top of that, he promoted the game in Australia like no other. You even have the Joe Hachem Poker Challenge which finished up last month. He could use a better sense of gratitude and understanding of variance, but it's his passion that makes for a remarkable character in the poker world as well.
5. Greg Raymer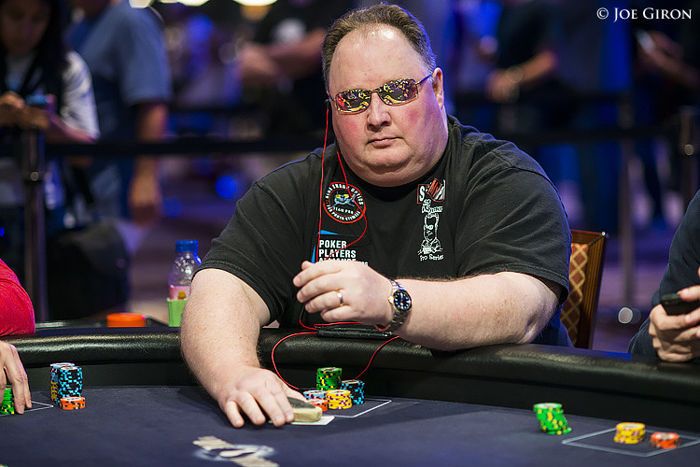 Frank Op de Woerd: He might have lost his sponsorship deal with PokerStars and might have found himself in a little bit of a scandal, but to me, he's still the man. I witnessed him deep in the Main Event this year and he confirmed once again he's a class act at the table that makes for people want to play poker with him. The handing out of the fossils, the feel for the camera, Raymer is a guy you want in poker.
6. Jonathan Duhamel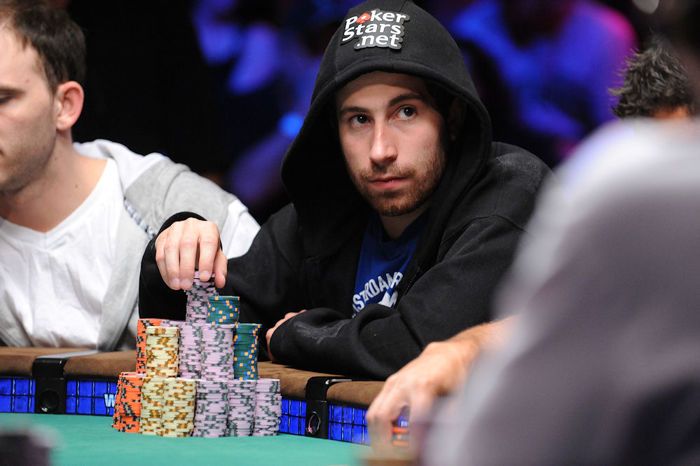 Marty Derbyshire: Jonathan Duhamel proved his poker chops winning WSOP High Roller events on both sides of the Atlantic in 2015 and is now one of just a handful of Main Event winners with multiple bracelets.
7. Joe Cada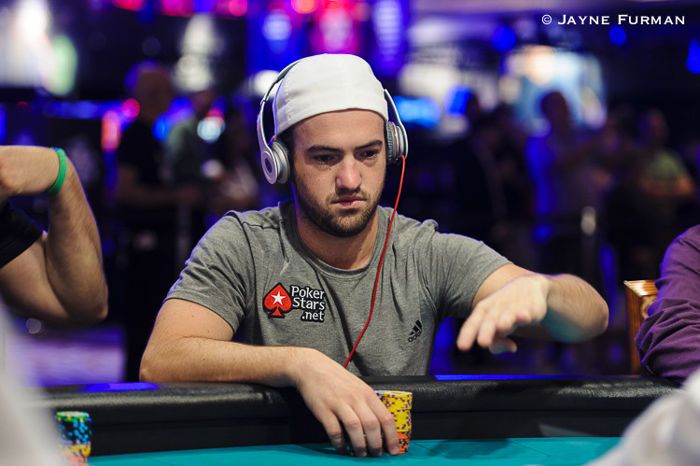 Marty Derbyshire: It seems like Joe Cada was just a baby when he won the World Championship. He's all grown up now and continues to compete at a very high level, winning his second WSOP bracelet in 2014. Cada is certainly not the most media savvy of all the winners listed here, but he's a respectful and personable young man, and that's really all anyone can ask for.
Matthew Parvis: I thought Cada did fine as an ambassador to poker. He was a very young man who'd just been thrust into the spotlight. He's gone on to hold his own during his career and has won a second bracelet to prove he was no one-hit wonder.
8. Ryan Riess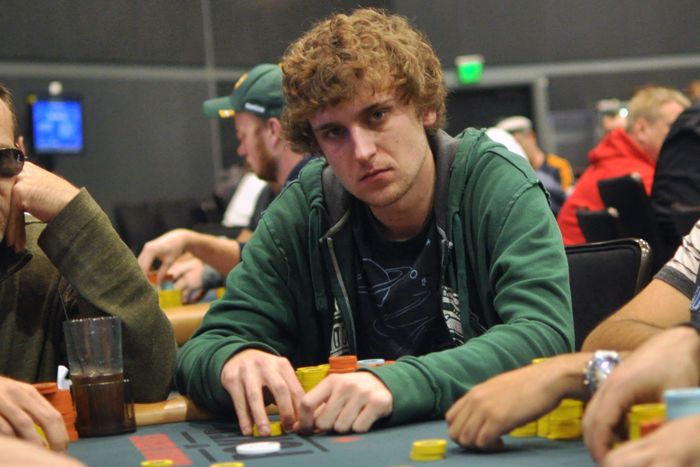 Marty Derbyshire: It seems like just yesterday Ryan Riess was holding the Main Event championship bracelet over his head and telling everyone he's the best poker player in the world. A more humble-sounding Riess has continued to grind in the three years since and has found a modicum of success while always making himself available to fans and the media alike. At the end of the day, he's certainly a growing-but-good ambassador for the game.
Matthew Parvis: How cool was it when former Detroit Lions star receiver Calvin Johnson mentioned Riess wearing his jersey at the final table. Riess hasn't stayed in the spotlight since winning the WSOP, but I can see him slowly chipping up this list as time goes by since he still puts up some decent results at the tables.
9. Jamie Gold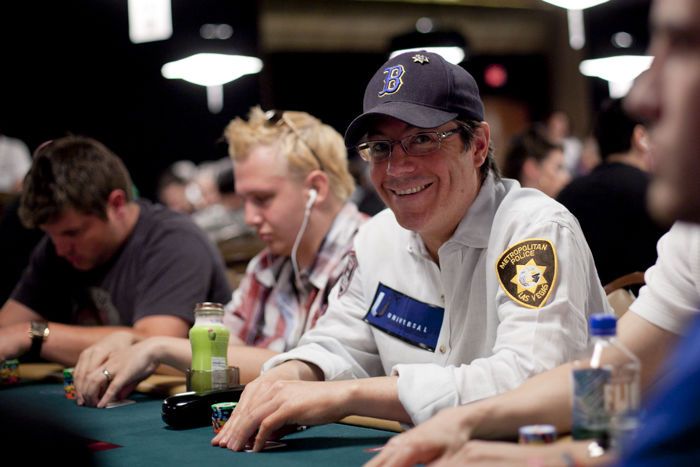 Marty Derbyshire: Jamie Gold took a lot of flack in the months and years after winning the biggest Main Event ever. There was a legal argument over a swap, talk that he talked too much on his steamroll path to victory and the overall feeling that his win represented a hit-and-run on the poker world. Gold may not have become a full-time grinder after winning the title, but he didn't exactly disappear like it was initially suggested. He has always been heavily involved in the charity poker circuit and continues to show up at events in Los Angeles and Las Vegas, including the WSOP. As time goes by, I think the public continues to soften on Gold and he's much higher on this list than he might have been a few years ago.
Matthew Parvis: Few players have tried to capitalize on their place as WSOP champ quite like Gold has, representing a handful of brands, getting involved in poker startups and more. I give him a ton of credit for his hustle in the industry.
10. Joe McKeehen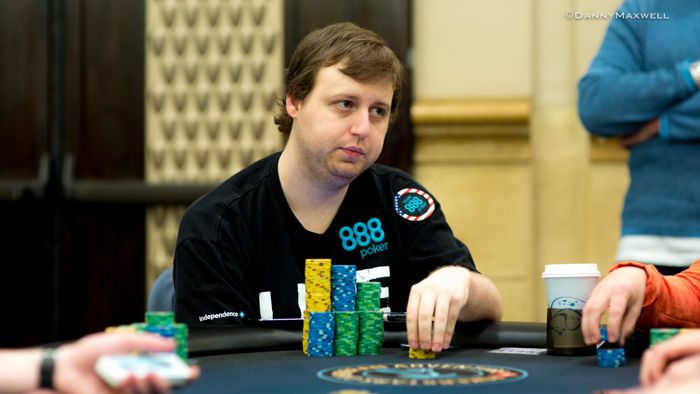 Marty Derbyshire: Like Pius Heinz, Joe McKeehen acts like winning the title was more of a burden than an honor.
Pamela Maldonado: Joe McKeehen is hard to categorize. In person, he is so funny and nice and welcoming. But online, he is a different beast. Instead of focusing his efforts on growing the game, he instead talks about things that don't matter. Most of the other guys, I'm sure they're great, but you just don't see any of them being "ambassadors" for the game. Hey, it's hard to be Negreanu - that's why there's only one, right?
Mo Nuwwarah: Joe McKeehen has done some great things on the felt since his big win, but his abrasive social media presence is a turnoff for lots of fans.
11. Peter Eastgate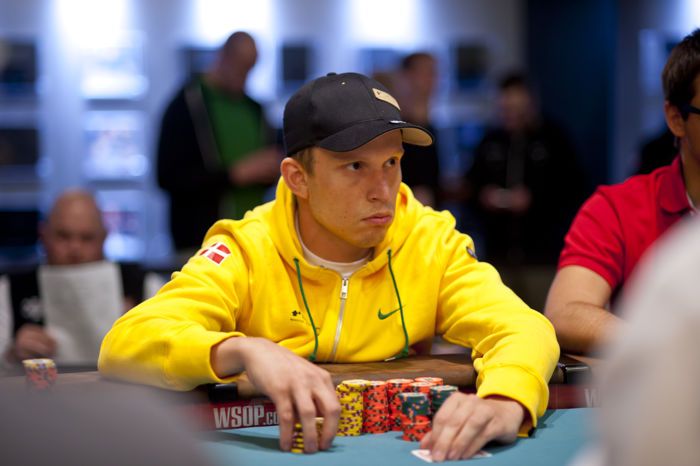 Marty Derbyshire: Peter Eastgate didn't like the spotlight and eventually decided to step right out of it. His championship bracelet ended up on eBay, signifying what a lot of people felt was a lack of respect for the game and its institutions. He's basically retired as a player now, claiming he was a degenerate gambler and an addict when he was on the circuit, but he still turns up at events periodically. However, anyone expecting him to work as an ambassador for the game is definitely barking up the wrong tree.
Matthew Parvis: Selling his WSOP bracelet on eBay always rubbed me the wrong way, even if he donated the proceeds to charity. In my eyes, selling the bracelet was disrespectful to all of the other WSOP champions and to the game itself.
12. Pius Heinz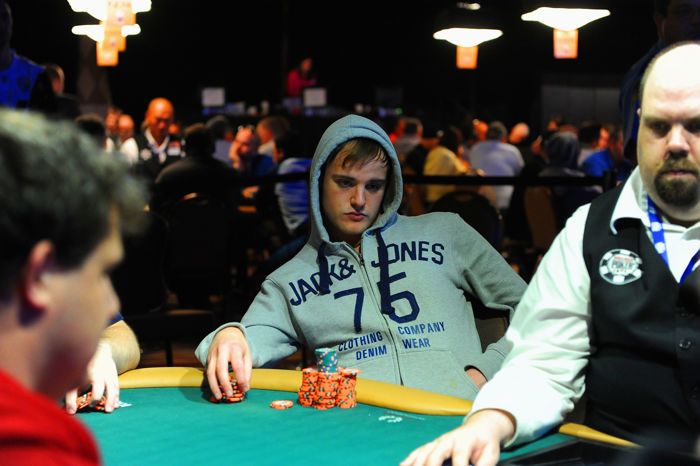 Marty Derbyshire: Like Joe McKeehen, Pius Heinz acts like winning the title was more of a burden than an honor.
Mo Nuwwarah: Where did Pius Heinz go? He basically disappeared from Day 1, it seems like.
Matthew Parvis: Who is Pius Heinz?
13. Jerry Yang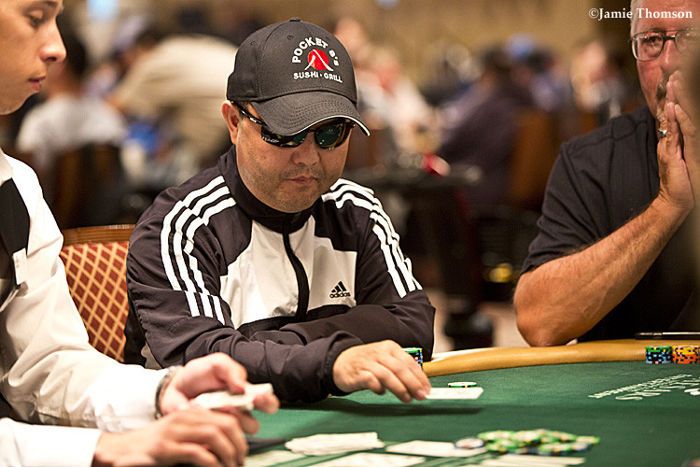 Marty Derbyshire: Jerry Yang prayed for a Main Event title and got one, but he must not have asked for a career in poker to go along with it, because he definitely doesn't have one of those. Yang donated a percentage of his prize money to charity, as he said he would, but essentially went into the restaurant business after winning the title and only comes back to poker occasionally. Word is the IRS seized all his assets in 2013, so the restaurant business hasn't exactly worked out either.
Matthew Parvis: Jerry "The Shadow" Yang has been just that. His championship run and the story of Yang's past were both amazing — but he's done little on or off the felt in poker since winning the title.
Be sure to complete your PokerNews experience by checking out an overview of our mobile and tablet apps here. Stay on top of the poker world from your phone with our mobile iOS and Android app, or fire up our iPad app on your tablet. You can also update your own chip counts from poker tournaments around the world with MyStack on both Android and iOS.